Man Utd should have Haaland lead the line for the next decade, says Owen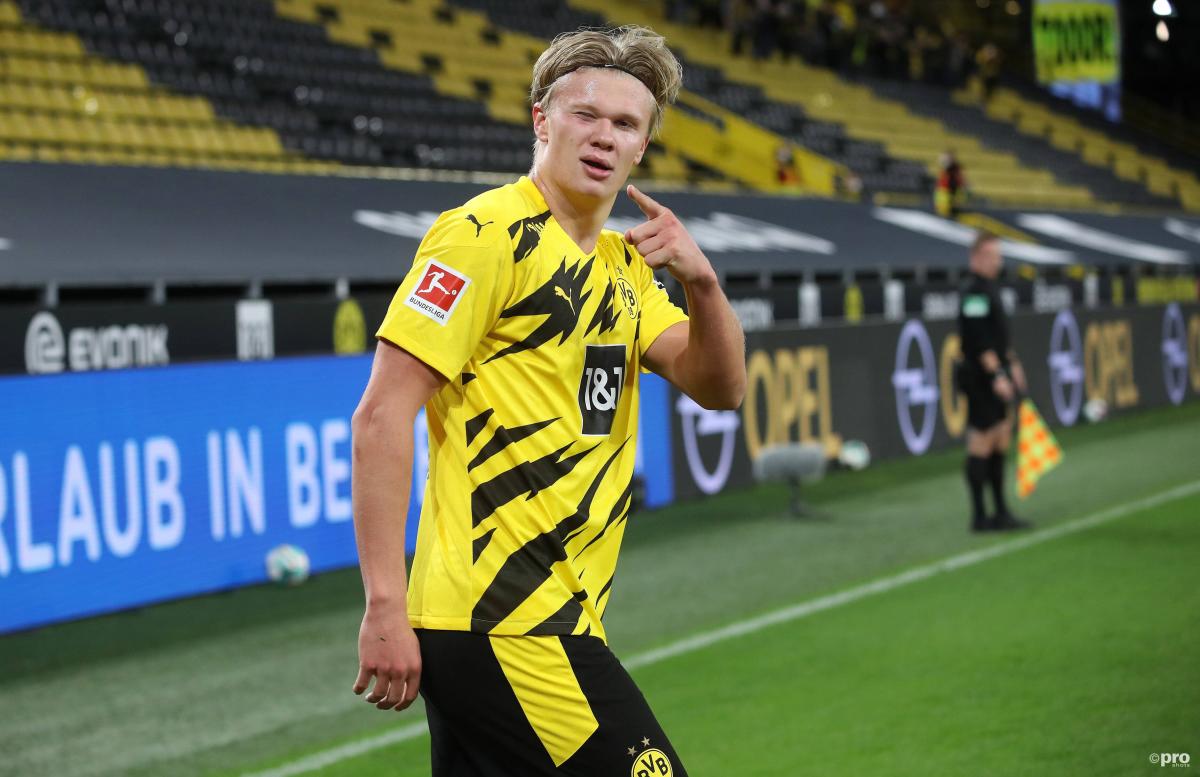 Former Man Utd and Liverpool striker Michael Owen believes the Red Devils should go all out to sign Erling Haaland from Dortmund as he would lead their line for the next 10 years.
Over the last decade or so, Man Utd have found success in bringing in ageing strikers to bolster their forward line, like Zlatan Robin van Persie, Zlatan Ibrahimovic, and Edinson Cavani, while Henrik Larsson was a huge hit at the club after coming in for a few months in the 2006/07 season.
Like every other elite club in Europe at the moment, they have been linked with a transfer for Haaland, who has taken European football by storm over the past 12 months, first with Salzburg and now with Dortmund.
He is viewed as potentially one of the world's great players in the future, and certainly an exciting prospect currently.
Owen believes Utd should buck their trend of signing older forwards and move for Haaland, who would take care of the centre-forward position for a decade.
"If you look at the recent past of Manchester United, they have been buying a lot of players that have been coming to the twilight of their career – when you look at Cavani, before that Ibrahimovic, before that Van Persie, Henrik Larsson," Owen told Stadium Astro.
"They have gone for players right at the end of their career. The last one they bought early on in their career is Wayne Rooney. At least then you have got a player that is going to last you for 10 years.
"At the moment, Manchester United have struggled to find that young player that is going to take them all the way as a No 9.
"I think the one player out there that springs to mind, a player that could be in their team for 10 years and stop them having to buy stop-gaps all the time, is Haaland at Dortmund. He is the player on everybody's lips at the moment."
The two strongest suitors for Haaland at the moment are believed to be Real Madrid as well as Man Utd, however Juventus and Man City have registered an interest too.
The Norwegian forward has once again been in marvellous form in 2020/21, scoring 19 goals in 15 starts for Dortmund across all competitions so far.
After a month out, he recently returned from injury with a cameo against Wolfsburg before going on to score two in BVB's next match against RB Leipzig this past weekend.