Liverpool target Schuurs signs new Ajax contract till 2025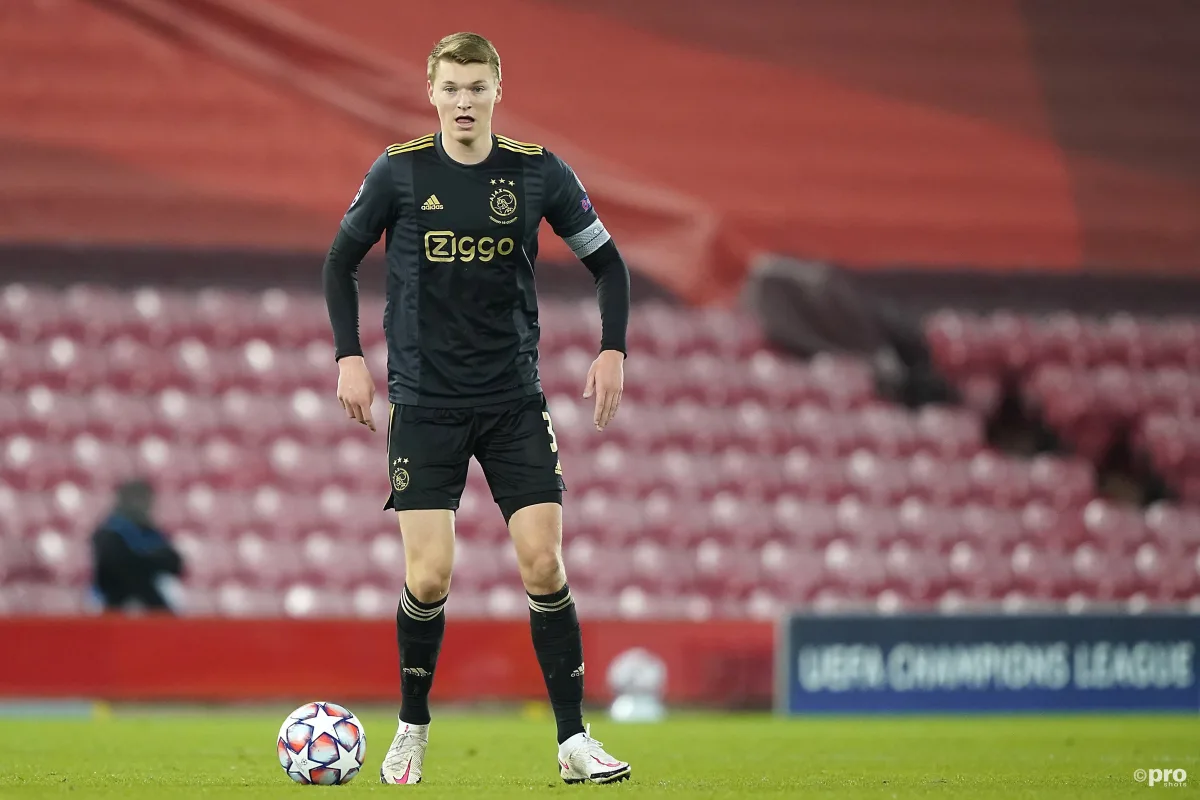 Ajax defender and Liverpool transfer target Perr Schuurs has committed his future to the Eredivisie club by extending his contract until 2025.
The 21-year-old centre back was initially on a deal that was set to expire in 2022, meaning the Dutch giants may have been forced into selling him this summer at the risk of losing him for free the following year.
However, this new contract will ensure Schuurs remains in Amsterdam for the foreseeable future, or will depart the club on Ajax's terms.
READ MORE:
The news will come as a bitter blow for Liverpool fans, who may have still held out hope of signing the young defender in the summer.
Schuurs has quickly developed into an outstanding ball-playing central defender, in a similar style to recent Ajax export Frenkie de Jong or fellow Dutch defender Virgil van Dijk.
Liverpool may have shown an interest in signing the young defender in a bid to partner him alongside their own towering, Dutch defender however this new contract will make any efforts much more expensive.
As well as that, Schuurs has recently spoken out and distanced himself from a move abroad at the end of the season, with hopes of instead continuing to improve at Ajax.
"I'm not really in favour of going abroad early," the defender told the Liverpool Echo a few weeks ago.
"I feel at home here so I want to play here for a few more seasons. It is not always fun to read [criticism].
"You know when you play at Ajax that you are under a magnifying glass. But if you come out well, you will only be appreciated more."
Whether Schuurs decides to stay at Ajax for the duration of his new four-year deal remains to be seen, but it's almost certain that if a club were to try and sign him they would have to offer something similar to the £70 million Barcelona paid for De Jong or the £70 million Juventus paid for Matthijs de Light.