The Best Premier League Transfers Ever: Wayne Rooney to Manchester United (2004/05)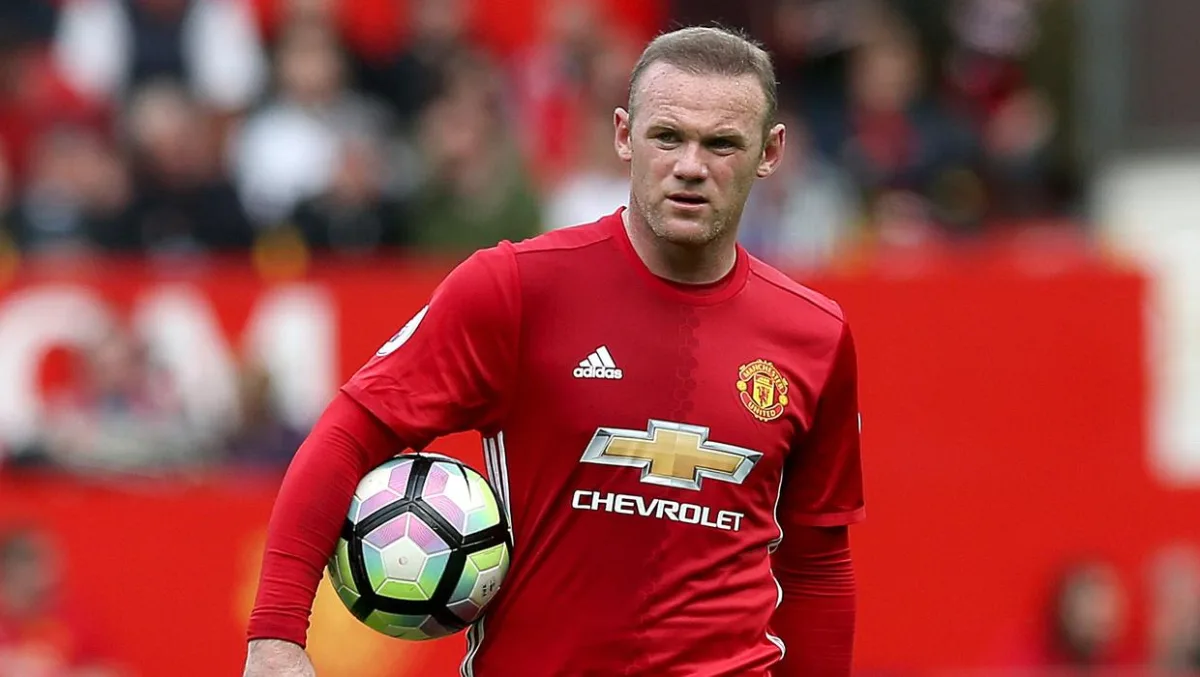 Wayne Rooney's transfer from Everton to Manchester United in 2004 proved pivotal as Sir Alex Ferguson built the third great team of his Old Trafford dynasty.
Together with Cristiano Ronaldo, Rooney would form a devastating attack that would lead United to all-conquering success at home and abroad.
Joining as a teenager, he stayed at United for 13 years, breaking all kinds of records and becoming the club's all-time top-scorer.
This article is part of FootballTransfers' greatest-ever Premier League deals. We have selected just one standout transfer from every season of the Premier League, including two honourable mentions. This list will then be gathered to provide a definitive list of the best pieces of business in the Premier League era.
Wayne Rooney, Everton to Manchester United, £25.6m
Rooney had exploded onto the scene as a teenager at Everton, and after scoring four goals at Euro 2004 as an 18-year-old he became the most-coveted youngster in English football.
Man Utd won the race to sign him over the likes of Newcastle and Chelsea, paying the then-highest ever fee for a teenager of £25.6 million.
The attacker made a dream debut, scoring a hat-trick in the Champions League win over Fenerbahce to become the youngest ever to hit a treble in the competition at 18 years and 335 days.
He was named PFA Young Player of the Year that season and would go from strength to strength with each passing season – despite United only claiming a League Cup in his first two years.
Rooney and Ronaldo partnership
When Rooney first joined United, Arsenal's Invincibles had just gone the entire previous season unbeaten. Meanwhile, Chelsea had been bought by Roman Abramovich, splashing the cash under Jose Mourinho to win successive Premier League titles in 2005 and 2006.
But Rooney and Ronaldo, both born in 1985, soon changed the landscape. In 2006/07, the two attackers scored 23 goals each as United romped to the Premier League title. They also shone in Europe in a memorable 8-3 aggregate thrashing of Roma in the quarter-finals, before bowing out to a Kaka-inspired AC Milan in the semis.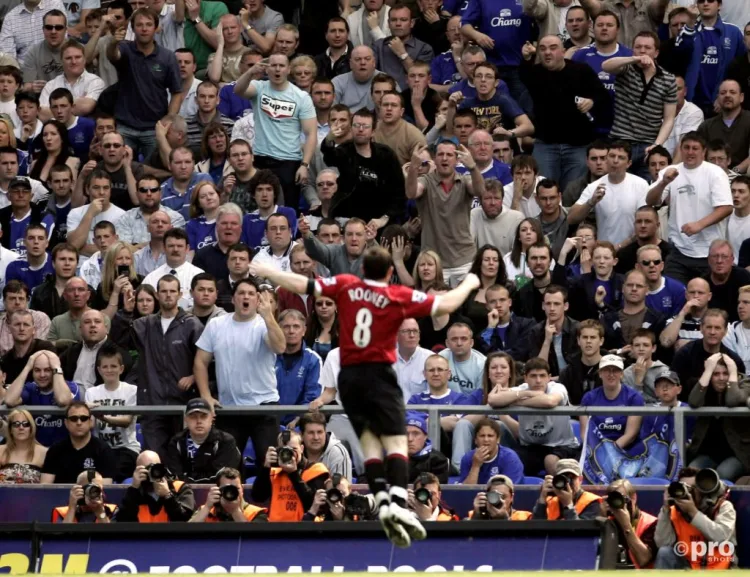 The pair were irrepressible together between 2006 and 2009, as United won three straight Premier League titles. They also reached successive Champions League finals, winning in 2008 on penalties in Moscow over Chelsea – with Ronaldo scoring in the final.
Leader after Ronaldo
When Ronaldo left Man Utd in a world record transfer for Real Madrid in 2009, Rooney became the undisputed leader of the team.
Despite handing in a transfer request during the 2010-11 season, a dispute that was eventually resolved with a new contract, Rooney was arguably the best player in the Premier League between the period of 2009 and 2012.
In two of these three seasons, he scored 34 goals, while he was named player of the season in 2009-10 by the PFA, FWA and Premier League. He also scored one of the greatest goals in Premier League history, a stunning bicycle kick winner in the Manchester derby in 2011.
United won another two league titles in 2011 and 2013 and reached another Champions League final which Rooney scored in at Wembley despite losing to Barcelona.
Post-Ferguson decline
After Sir Alex Ferguson departed the club at the end of the 2012/13 season, United fell into a steep decline which they have still yet to really recover from.
Rooney himself also began to slow down, despite being named captain in 2014. He became United's all-time top scorer in his final season at the club in 2016-17, overtaking Sir Bobby Charlton.
Nevertheless, he will be remembered as a Man Utd and Premier League legend, and one of the greatest transfers ever – having been consistently great for so many years.
Wayne Rooney's Man Utd statistics
| Statistic | Value |
| --- | --- |
| Appearances | 559 |
| Goals | 253 |
| Premier League titles | 5 |
| Team trophies | 16 |
Runner-Up: Petr Cech (Rennes to Chelsea, £7m)
Petr Cech immediately established himself as one of the best goalkeepers in the world after joining Chelsea at the age of 22 and he would remain among the elite for most of his 11 years as a player in west London.
He was a vital component of Jose Mourinho's indomitable backline that laid the foundation to successive Premier League title wins. In total, he would win four league crowns and he also was decisive in the Champions League success in 2012 – saving three penalties against Bayern Munich in the final.
The fact that Cech boasts the most clean sheets in Premier League history, the majority of them with Chelsea, tells you everything you need to know about his greatness.
Runner-Up: Didier Drogba (Marseille to Chelsea, £24m)
During an era of football where the big, lone striker was in vogue, Didier Drogba established himself as one of the best physical attackers in the game.
He was unbeatable in the air and the perfect attacker to hold the ball up and brings others into play. In eight years during his first spell at Chelsea, he scored 157 goals and won numerous trophies.
He often saved his best for finals and big matches – especially in Europe. And the biggest of all was the 2012 Champions League final where he scored Chelsea's late equaliser to force extra time and then hit the winning spot-kick in the penalty shootout.