PSG loan has revitalised Kean after Man Utd nightmare with Everton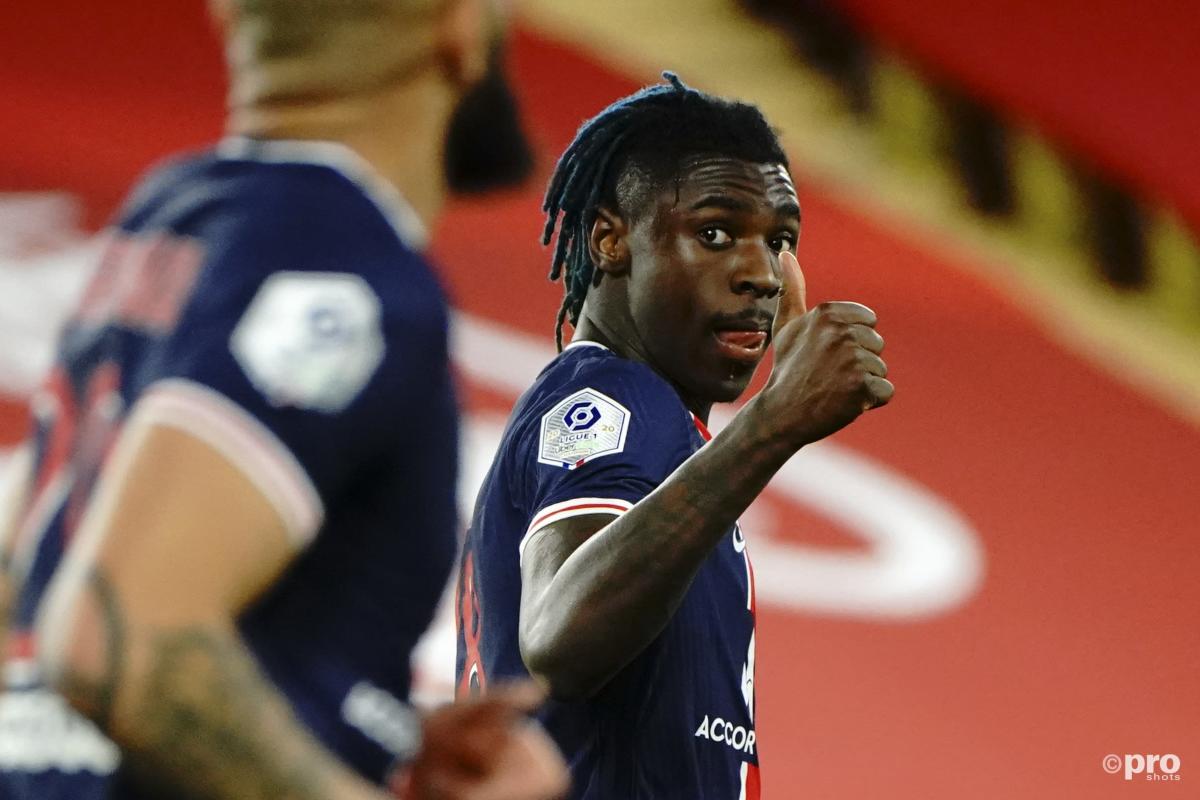 Manchester United's Theatre of Dreams was more like a house of horrors for Paris Saint-Germain striker Moise Kean that last time he visited the venue.
The Italy international's season with Everton was widely considered to be a disaster, yet it was at the home of the Red Devils that he hit rock bottom.
With interim boss Duncan Ferguson in the Toffees' dugout, Kean was introduced off the bench after 70 minutes. He was withdrawn little over quarter of an hour later, with the Scotsman blanking the forward as he made the lonely walk down the touchline towards the Old Trafford tunnel.
Former Liverpool defender John-Arne Riise accused Ferguson of "destroying" the striker, who was only 19 at the time.
It was a blow he failed to recover from. The big hope had become the major flop with just two goals in 33 matches.
A surprise summer move to Paris Saint-Germain followed, and Kean returns to the Old Trafford almost a year to the day later a player transformed. Redemption is within his grasp.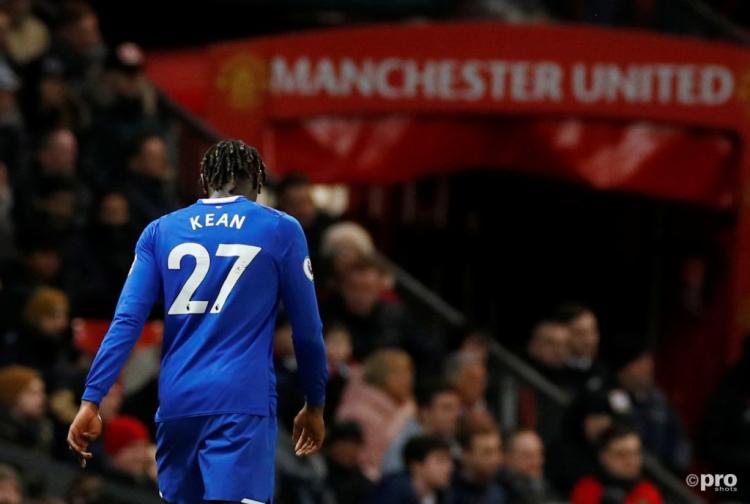 'I wouldn't want to be a defender against him'
Gone is the young man who managed only two Premier League goals in 29 outings last season.
In the City of Lights, he has six goals to his credit in 10 nine matches – more than he managed in an entire year at Everton – and back is the prospect who was so highly regarded in Serie A thanks to some sparkling performances at Juventus.
"The easiest way to become part of the locker room is to score. It helps a lot," Thomas Tuchel explained shortly after Kean netted twice in the Champions League against Istanbul Basaksehir.
A week later, the coach was asked to discuss the best attributes of the forward after he scored in a top-of-the-table clash with Rennes.
"He's got a big heart and great intensity. He's not afraid, he's courageous, he does what's required of him," the German explained. "At the moment, I wouldn't want to be a defender against him, because it's hard, really hard to play against him. And that's very important to us because there are times when we miss that."
Moise Kean snapshot:
| STATISTIC | MOISE KEAN |
| --- | --- |
| AGE | 20 |
| CLUB | PSG (on loan from Everton) |
| INTERNATIONAL TEAM | Italy |
| POSITION | Centre Forward |
| STYLE | Mobile Striker |
| LOAN EXPIRES | 2021 |
| PSG APPS | 10 |
| PSG GOALS | 6 |
And while PSG revolve around the dual talents of Kylian Mbappe and Neymar, they miss the more physical attributes Kean brings to the game when he is not present. He provides a focal point that the two more lithe players cannot. Indeed, Kean actually has more goals in the Champions League this season than the superstar pairing combined.
Crucially, he seems to have his confidence in front of goal back. His xG over his 10 matches in Paris is 3.6, considerably lower than the six he has scored, suggesting he is netting a disproportionate number of his shots. It is only a small sample size, admittedly, but at least he is trending in the right direction.
Perhaps the move to a bigger club has done Kean good. When he arrived in October, it was considered a surprise deal. At that time, he was expected to be an alternative to Mauro Icardi. The Argentine, though, has missed the last two months due to injury and now finds himself a real battle to earn a regular place again.
READ MORE:
Having been Everton's marquee signing of the summer of 2019, a young man with a £25 million price tag, he finds himself out of the spotlight. That is hogged by Neymar and Mbappe.
Kean, though, remains both diligent and efficient. He is a relatively rare example of a smart piece of business from PSG in the transfer market in recent years.
It was not a perfect deal for the Parisians, though. Leonardo was either unable or unwilling to put a purchase option in the agreement, and with Kean's star on the rise again, the PSG sporting director may regret that come the end of the season.