Five clubs where Van de Beek will be resurrected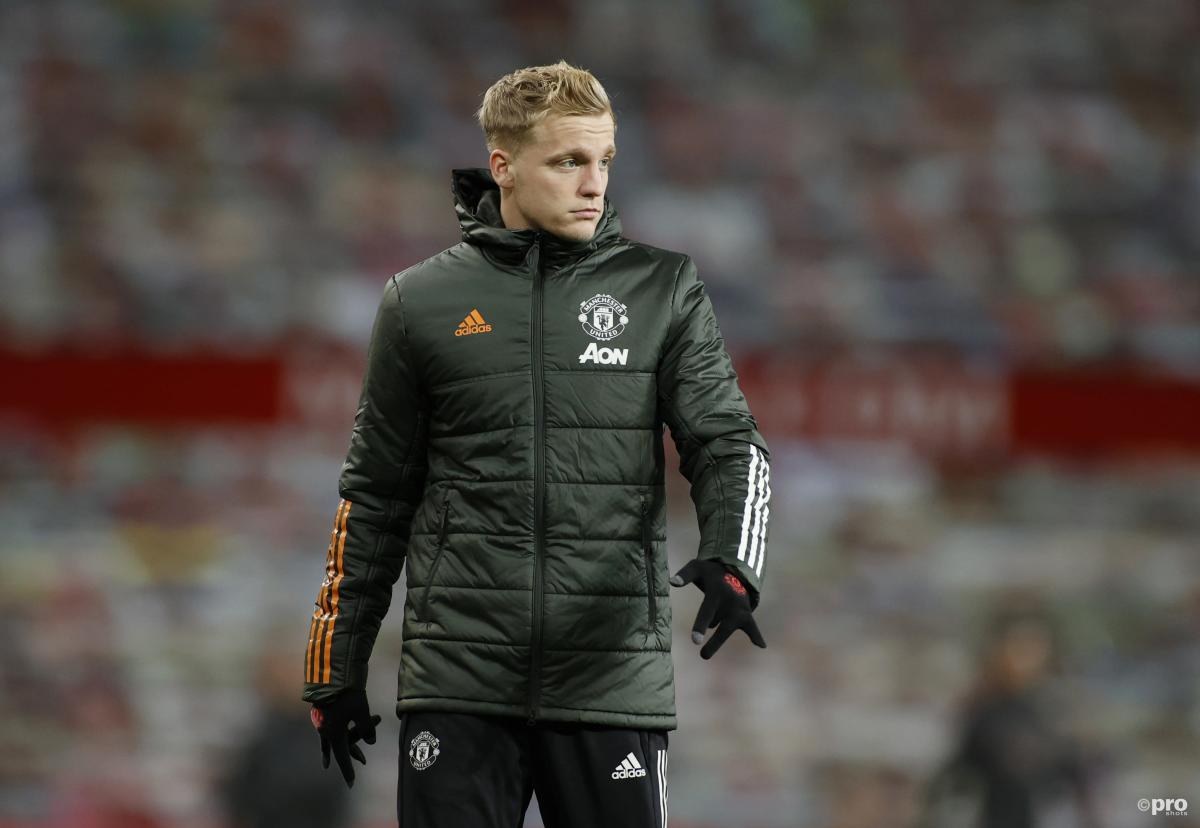 High expectations followed Donny van de Beek from the Eredivisie to the Premier League, but it's fair to say, it's been a disappointing move for all involved.
After impressing at Ajax, and helping them reach the Champions League semi-finals in 2019, Manchester United snapped up the Dutchman last summer, in a bid to improve their squad depth.
On paper, it was an excellent move. Van de Beek was a box-to-box midfielder capable of playing as a No.6, a No.8 or a No.10; exactly what Man Utd needed.
He provided cover at defensive and attacking midfield, and ensured any serious injuries could be dealt with. Bruno Fernandes and Paul Pogba were heavily relied upon, and giving them a rest by playing Van de Beek was seen as a sensible option.
However, the former Ajax man rarely had a chance to show his talent, despite an excellent debut off the bench. Ole Gunnar Solskjaer turned to Fernandes more and more during the season, and while the Portuguese international was sensational, he was over-worked. That showed in the Europa League final and the European Championships, when Fernandes failed to really show up.
Van de Beek started a total of just four Premier League games last season, which was less than Juan Mata, and this season has started in similar fashion. He is yet to make a league appearance this term, and at 24, he's rotting away on the bench.
The Dutch midfielder recently said this on Rio Ferdinand's FIVE podcast: "I spoke with the manager about it (the interest from Everton) and the club. They were clear they wanted me to stay here. The manager was really positive about me and he said: 'I need you and I want to keep you here'.
"Of course, what I see here now in the beginning of the season is difficult, because I didn't play one minute, but he said; 'What I see every day in training, I see a different Donny now'.
"He was really positive about me and I'm feeling well. I'm in good shape so I hope that I can show the people that I improved a lot.
"He sees a big difference, that I'm a little bit stronger now. He can see that I now have one-year of experience here in England. If he sees me now [compared to] the beginning, he sees a big difference.
"I need to trust him. If he doesn't need me, I think he will let me go. I think he has plans with me," he said.
"I just need to work hard and I hope I can show the people, one day, what I can do."
However, opportunities at Old Trafford simply seem unlikely, so which five destinations could Van de Beek thrive at if he does leave the Red Devils?
RB Leipzig
The German club are reeling from losing their manager, star creator, and their most talented defender all in one summer, and all to the same team - Bayern Munich.
However, Van de Beek could be the perfect option for them. Now, RB Leipzig's squad, in particular their midfield, has been filled with depth for several years, and they arguably have the best overall squad in the Bundesliga. So, Van de Beek wouldn't be an automatic starter, especially with Emil Forsberg currently occupying the No.10 role. But, rotation is key at Leipzig, and with formations likely to change as well, Van de Beek would be handed an important role.
Most importantly, he could fill the void left by Marcel Sabitzer; a box-to-box midfielder capable of doing most things in the middle of the park. That fits Van de Beek's description almost perfectly, and if given the chance, he would excel in Germany.
Juventus
Juventus have been dreadfully short on midfield quality over the past five years, ever since Paul Pogba left to rejoin Man Utd.
Although the Bianconeri signed Manuel Locatelli this summer they are still missing goals in the middle of the park. The likes of Aaron Ramsey, Rodrigo Bentancur, Arthur Melo and Adrien Rabiot offer little in terms of box threat.
Van de Beek has been heavily linked with Juve over the past few seasons, ever since he scored a key Champions League goal against them in 2018-19 when Ajax eliminated the Italians.
Tottenham
Now, Dele Alli currently fills the role that Van de Beek would play at Tottenham, however, the Englishman hasn't found his 2016-17 form, and the Dutchman could interchange with him nicely.
In fact, Van de Beek would be the starter of the pair. His goal threat draws links to Alli at his best, but the Man Utd player is astute defensively, and would perfectly suit Nuno Espirito Santo's current system. With Pierre-Emile Hojbjerg doing the dirty work, it would free up Van de Beek to make his deadly runs into the box, something Sergio Reguilon would thrive on as the marauding full-back.
Everton
As mentioned earlier, Everton were actually linked with a late move for Van de Beek, with the Merseyside club looking to sign him on a season-long loan deal. That move was blocked, which is a shame for the Dutch midfielder who could've shone at Goodison Park.
Rafael Benitez has utilised a 4-2-3-1 mostly so far at the club, with Demarai Gray often playing as the No.10; however, by shifting Gray out to the right, Richarlison to the left, and Dominic Calvert-Lewin up top, there's room for Van de Beek in the middle of an exciting looking front four.
Gray has shown so far for Everton that he's able to beat his man and get a cross in; with Calvert-Lewin's height, and Richarlison's ability in the air, as well as Van de Beek's movement, that could be deadly.
Lazio
Last but not least, it's Lazio. This is a move that will only make sense if Luis Alberto, or more likely Sergej Milinković-Savić leave the club. If one of the pair depart, then Van de Beek is the perfect option.
Maurizio Sarri is, of course, now in charge of Lazio, and his high-energy, possession style of football would suit Van de Beek, who played in a similar fashion for Ajax.
Under Sarri's guidance, Van de Beek could hit new heights, and be used in the same way as Marek Hamsik was under the Italian coach at Napoli.
Either way, Van de Beek should leave Man Utd, or he could stall a promising career even further.