AC Milan's 10 biggest sales of all time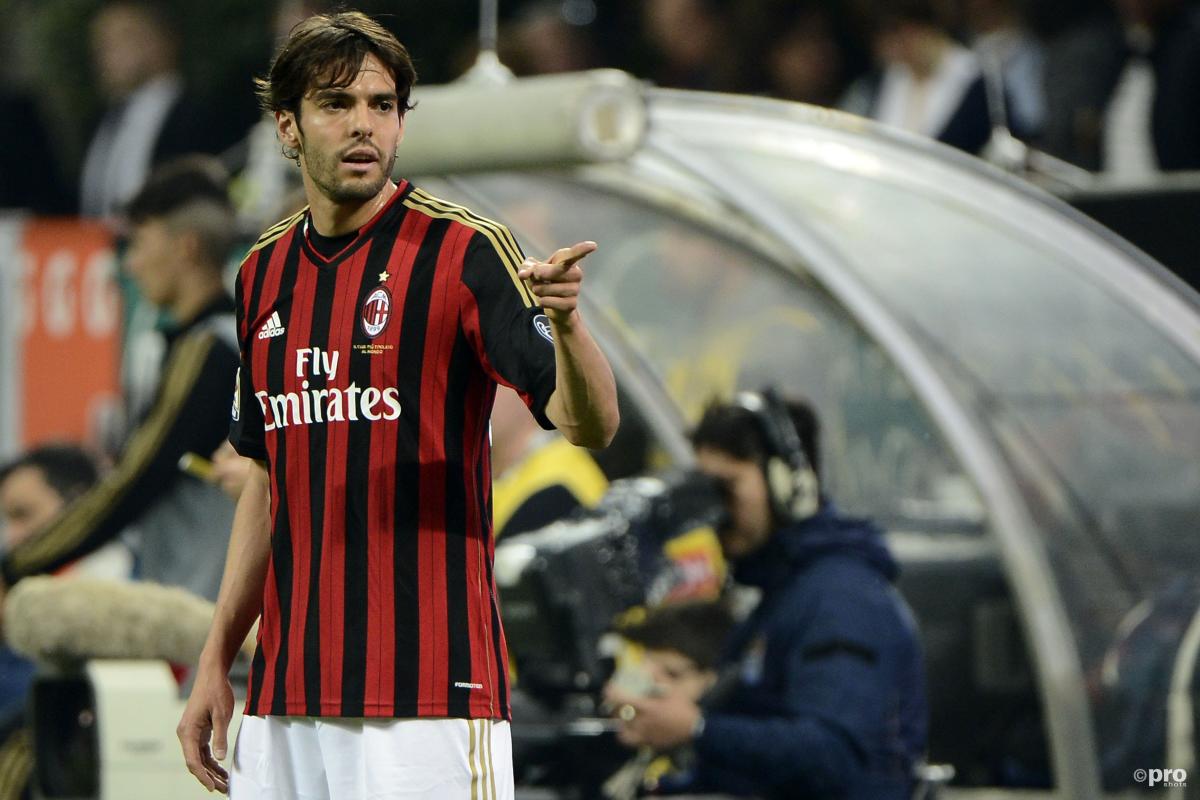 One of the most recognisable names in European football, AC Milan have been a powerhouse in Italy for some time.
With domestic and European success throughout the 2000s, the Rossoneri have attracted some of the world's best players to pull on the famous red and black stripes.
As well as signing some of the world's best players down the years, Milan have also sold some top talents for some huge transfer fees.
Here are Milan's 10 biggest sales of all time.
10. Lucas Paqueta – €20m (Lyon, 2020)
Touted as the next Kaka, Lucas Paqueta arrived at Milan for a huge fee from Flamengo in January 2019.
The Brazilian was 21 years old at the time, and the weight of expectation appeared too strong for him as he only lasted a season and a half at San Siro, scoring just one league goal in 37 games.
Lyon came in last summer to offer Paqueta a new opportunity, taking him off Milan's hands for €20m and giving him a new lease of life, with nine goals and five assists in 30 games in his first season.
9. Mario Balotelli – €20m (Liverpool, 2014)
Mario Balotelli had come off the best season of his career when he signed for Liverpool in the summer of 2014.
The Italian scored 14 Serie A goals, and Milan capitalised on Liverpool's desperation for a striker to replace Luis Suarez, drawing €20 million out of the Merseyside club.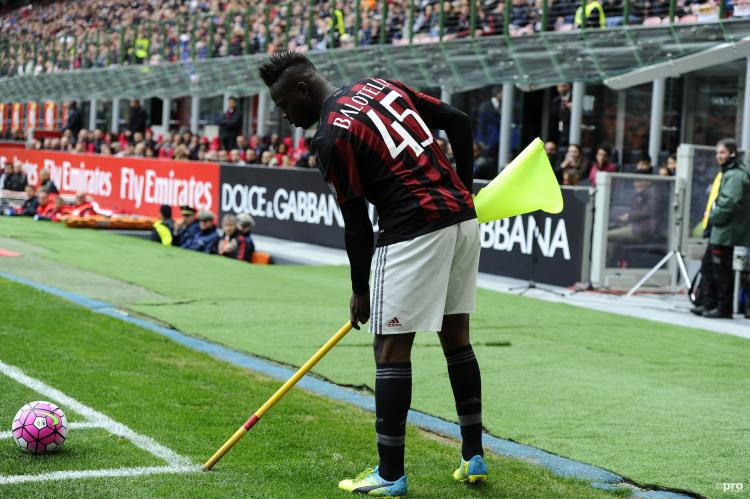 Returning to England after winning the Premier League with Manchester City, Balotelli was a disaster at Anfield, scoring one goal and playing only 16 times in the Premier League.
The polarising forward would end up back at Milan on loan a season later, and has now signed for Turkish side Adana DS as they return to the first division for the first time in 26 years.
8. Francesco Coco – €20m (Inter, 2002)
In the early years of the new millennium, Inter made a string of disastrous transfers and swap deals.
The worst of the lot was arguably allowing Clarence Seedorf for Milan - and not only that they paid their rivals €20m for Francesco Coco in the same deal.
Coco's time at Inter was ruined by injuries, in particular a back injury that hampered his performances for no less than two years.
Seedorf, meanwhile, became a legend in the red and black.
7. Suso – €21m (Sevilla, 2020)
After struggling to make it into the Liverpool team in the early 2010s, Suso signed for Milan in January 2015 for next to nothing.
A 22-year-old at the time, Suso went on loan to Genoa 12 months later and broke into the Milan side thereafter, becoming a key player for three seasons.
But a disappointing start to the 2019/20 campaign saw him loaned to Sevilla, where he would win a Europa League before making the move permanent in a €21m move.
Given the fact the Spaniard only managed seven goal contributions in 34 La Liga games last season, the sale appears to be a good one for Milan so far, especially given the gargantuan profit they made.
6. Zlatan Ibrahimovic – €21m (PSG, 2012)
A two-time Scudetto winner with Inter, Zlatan Ibrahimovic joined Milan from Barcelona in 2010, with an initial loan move becoming permanent a year later.
The Swedish superstar won the league in his first season at the club and then scored 28 goals in 32 games in his second campaign, earning him a move to PSG as they were beginning to build their empire in French football.
Zlatan was outstanding in France, scoring 38 goals in his final Ligue 1 season, which made the €21m Milan received for him look nowhere near enough, especially given they had parted with €30m in total fees to sign him.
Ibra made a fairy tale return to San Siro in 2020, sensationally scoring 25 goals in 37 Serie A matches across his first season and a half back with the Rossoneri.
5. Krzysztof Piatek – €24m (Hertha Berlin, 2020)
For a brief period of time, Krzysztof Piatek was one of European football's most in-form strikers, striking fear into Serie A defences.
The Polish forward left his home country for Genoa in 2018 where he scored 13 goals in just half a season, earning an immediate move to Milan in the January transfer window.
Piatek scored a further nine league goals after making that move, but quickly lost his touch the following season, scoring only four times in 18 games.
That prompted another January move, with a loan switch to Hertha Berlin that became permanent in the summer of 2020 for €24m.
4. Leonardo Bonucci – €35m (Juventus, 2018)
In one of the most bizarre transfer ordeals in recent memory, Leonardo Bonucci left Juventus for Milan in 2017 in a shock €42m move.
Having formed an incredible defensive partnership with Giorgio Chiellini and Andrea Barzagli, Bonucci turned his back on the Old Lady and was immediately made captain of Milan.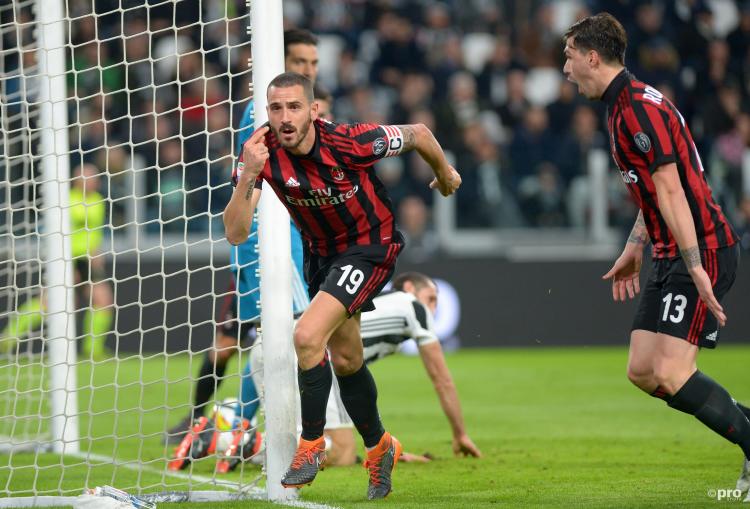 Bonucci played 35 Serie A games and scored against Juve, but his stint at Milan would be brief and ill-fated.
The centre-half handed a transfer request in the following summer and returned to Juventus for €35m, leaving Milan slightly red faced and €7m short.
3. Thiago Silva – €42m (PSG, 2012)
In the same window that Milan lost Ibra to PSG, Thiago Silva made the same move for twice the price, arriving at Parc des Princes for a fee of €42m.
The Brazilian wore the captain's armband for the Rossoneri but left the club as he reached his prime, continuing his development to become one of the world's best centre-backs at PSG.
Silva had signed a five-year contract extension at Milan just two weeks prior to the transfer being completed and had affirmed his desire to remain at the club.
Carlo Ancelotti would ultimately raid his former club, with Silva spending eight years in Paris before a free transfer to Chelsea in 2020.
2. Andriy Shevchenko – €44m (Chelsea, 2006)
Ukraine legend Andriy Shevchenko was still in top form for Milan when he joined back-to-back Premier League champions Chelsea for €44m in 2006.
Milan signed Shevchenko as a 23-year-old from his boyhood club Dynamo Kiev, with a €24m fee indicative of the promise he was showing in his career at that early stage.
Shevchenko became one of the world's best No.9's during his time at San Siro but never matched it at Chelsea, scoring just nine Premier League goals in 48 games.
The Ukrainian would return to Milan on a one-season loan deal but didn't score in 18 games before finishing up his career back at Dynamo.
1. Kaka – €67m (Real Madrid, 2009)
Real Madrid went on an absurd spending spree in the summer of 2009, signing Cristiano Ronaldo, Xabi Alonso, Karim Benzema and Kaka.
The latter arrived at the Santiago Bernabeu for €67m, a particularly large fee at the time, after six glory-filled years at Milan.
Kaka won the league and the Champions League at Milan and also claimed the Ballon d'Or during his time there in 2007.
Despite Kaka returning for one season four years later, Milan have struggled really ever since he left for Madrid, with just one league title and many a year without Champions League football since that deal.