Have any Man Utd players improved under Ole?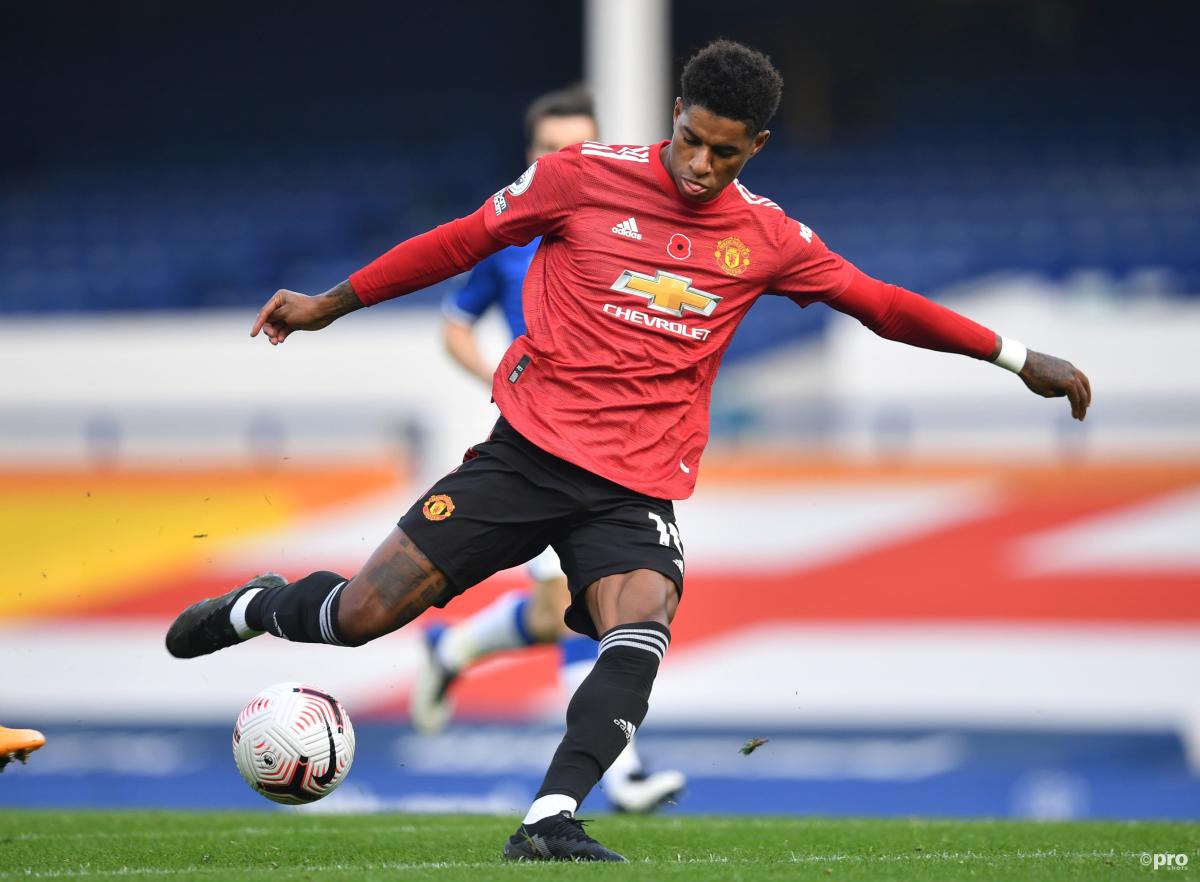 In Thomas Tuchel, Jurgen Klopp, and Pep Guardiola, the Premier League have three of the best managers in the world competing for the league title.
Even Brendan Rodgers, Ralph Hasenhuttl, and Graham Potter have plenty of plaudits for the work they've done at Leicester, Southampton and Brighton respectively.
One club often missed out when speaking about great managers is Manchester United. In Sir Matt Busby and Sir Alex Ferguson, Man Utd have two of the greatest managers ever in their record books. However, Ole Gunnar Solskjaer simply isn't in the same ballpark. Many don't even consider him inside the top 10 Premier League managers. Of course, before taking charge at Old Trafford, Solskjaer had failed at Cardiff, and only experienced success at Molde in his homeland of Norway - not exactly a stellar record.
Guardiola, for example, arrived to the blue side of Manchester having won major trophies at Barcelona and Bayern Munich, and having coached some of the best players on the planet.
Solskjaer doesn't have the same pedigree.
A measure of a great manager is often defined by how well they improve their players. Look at Tuchel and Andreas Christensen, Klopp and Andrew Robertson, or Guardiola and Raheem Sterling.
Now, Solskjaer might not be considered one of the top managers in the English top flight, but has he managed to improve any of the players under his stewardship?
Goalkeepers
Now, goalkeeper is arguably the position least affected by any managerial change. Of course, if a 'keeper used to going long at every opportunity is suddenly asked to play short every time, then it's a big change, but most of the time that's not the case.
So, David de Gea's drop off in form is hard to blame on Solskjaer, but the Spaniard has certainly taken a step backwards with the Norwegian in charge.
Dean Henderson also hasn't improved since his spell at Sheffield United, and his lack of action is doing him no favours - Solskjaer needs to change that quickly.
Defenders
Aaron Wan-Bissaka has also arguably taken a step backwards under Solskjaer. However, it may simply be his move to a bigger side - hence more possession - that affected things. Either way, he seemed a far more well-rounded right-back at Crystal Palace.
Victor Lindelof hasn't taken that leap needed to become a solid central defender, while Eric Bailly no longer looks like the brilliant stopped he did at Villarreal. Harry Maguire is arguably one player who has advanced under Solskjaer, but he was already excellent for Leicester and England, so the Man Utd manager hasn't really made an impact in that regard.
One player who has certainly improved under Solskjaer is Luke Shaw. The flying left-back was a shadow of his present self under Jose Mourinho, with his confidence shot, and weight gained a huge issue. However, under Solskjaer, he has rediscovered his form and is currently playing the best football of his career - that potential he displayed at Southampton is finally coming through on the big stage.
Midfielders
Like Shaw, Scott McTominay has also improved thanks to the management of Solskjaer. Trust has been placed in the Scottish midfielder, and he has repaid the faith shown in him. A rather limited player under Mourinho, McTominay has added variety to his game, and he is now a regular at the club. Even if a new manager comes in, it's likely that McTominay would still be on the teamsheet, and that's thanks to Solskjaer's input.
As for the other midfielders, Paul Pogba has stagnated, although his start to the 2021/22 season has been electric. Nemanja Matic and Fred have failed to impress much, while Donny van de Beek has spent 12 months sat waiting in the wings, unable to get a look-in.
Bruno Fernandes has, obviously, improved under Solskjaer, but he was immense for Sporting Lisbon, and he's simply now doing it on a much bigger stage.
Forwards
Man Utd have been surprisingly free-scoring under Solskjaer, with several games in which they've racked up five or more goals. However, most of the attackers simply haven't improved. Marcus Rashford hasn't, and neither has Anthony Martial. In fact, they've both regressed.
One forward who has improved is Mason Greenwood. He's now a top-quality inside winger, or a central striker, capable of scoring any kind of goal. But, even so, you could argue he's only improved due to getting game time, not due to much coaching. Of course, he's an academy graduate, so much of his development was conducted by the youth team coaches at the club, not Solskjaer.
It's often hard to judge how much coaching top-level managers dish out, and how much that coaching improves their players, but it's fair to say that most of Man Utd's stars haven't upped their level under their current management.