Man Utd star Marcus Rashford joins the fight against the European Super League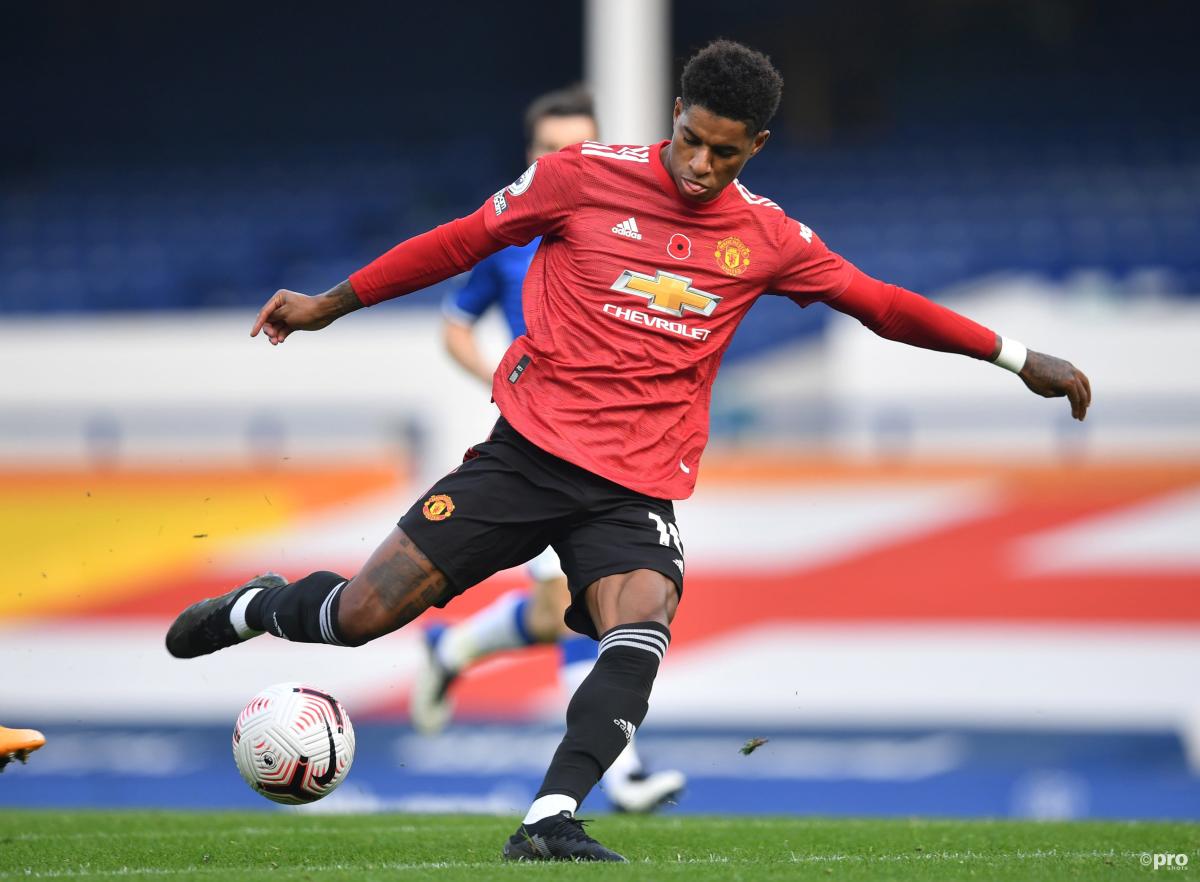 Manchester United star Marcus Rashford has become the latest player to show support for the anti-European Super League movement which has swept across the world in recent days.
Since an announcement late on Sunday night, which saw United, Manchester City, Liverpool, Chelsea, Arsenal and Tottenham Hotspur sign up for a breakaway competition from the Champions League alongside three clubs each from Spain and Italy, the owners and chairmen of those clubs have come under fire from fans, authorities and politicians.
READ MORE: European Super League: The timeline, the reaction, the consequences
Thousands held their breath waiting for official word from the managers and players, with Liverpool's Jurgen Klopp and James Milner speaking out before and after their draw with Leeds on Monday night. Sir Alex Ferguson and Sky Sports' Gary Neville were quick to join the chorus of disapproving voices, but it was important to get people currently involved to speak out.
Bruno Fernandes and Joao Cancelo both took to Instagram to echo the thoughts of their Portugal teammate Daniel Podence, who posted about it first. Pep Guardiola, the Manchester City boss, then came out strongly in his pre-match press conference on Tuesday.
April 20, 2021
Rashford, who has made a habit of refusing to stay quiet on matters that mean a lot to him this year after going on a mission to feed hungry children during the pandemic, may not have said anything, but his actions spoke a thousand words.
He tweeted a picture of a seat covering at Old Trafford donning the words "Football is nothing without fans". It is a quote by former United boss Sir Matt Busby, and more than subtly suggests that Rashford does not agree with the actions of his bosses over the past few days.
Why is there such opposition to the ESL?
The European Super League is built on the idea that competition is secondary to brand exposure and revenue. Those who have committed to it are set to be 12 of 15 permanent founding members will be self-governing and can never be relegated, while the other five places will be awarded based on merit. Those who qualify, though, will not earn anywhere near the same amount of the privately funded pot.
Outrage is also a result of the attempts from the clubs to maintain their places in their domestic leagues. National associations have threatened bans if this plan goes ahead, while there is also a possibility that players will not be able to play in international tournaments.