How does Mbappe compare to Ronaldo and Messi at 23?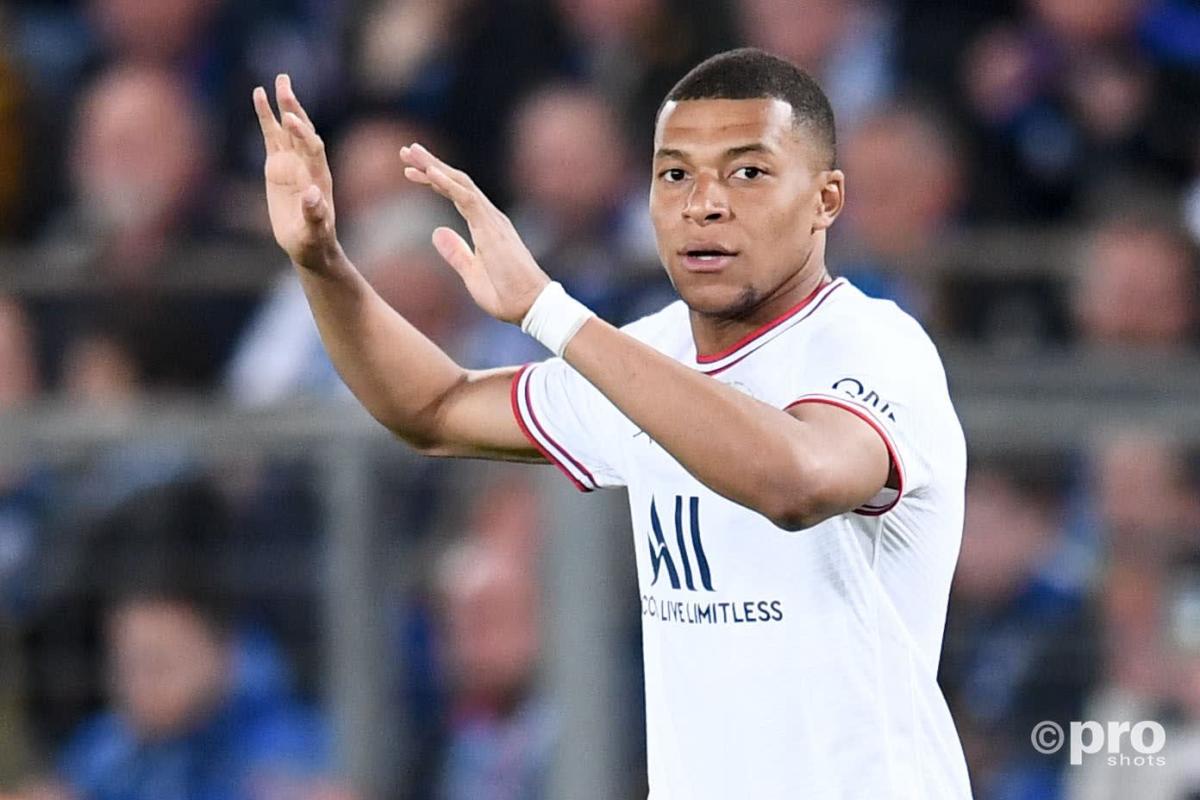 Kylian Mbappe is only 23 years old, yet he's already been considered as one of the world's very best players for several years.
The Paris-Saint Germain star was expected to join Real Madrid this summer, but controversially opted to sign a new contract at PSG at the last minute.
Mbappe has been the shining light of PSG's team over the past two seasons and his status as the best young player in world football has translated into arguably the best player in world football full stop.
The Frenchman has won countless trophies already, and his goals have played a crucial part in many triumphs. After bursting onto the scene as a fresh-faced 16-year-old at Monaco, Mbappe immediately began to hit the headlines.
For starters, he broke Thierry Henry's record of the youngest appearances-maker in Monaco's history, before becoming the club's youngest goal-scorer as well.
He even scored his first Monaco hat-trick at just 17 years old.
However, how does he compare to Cristiano Ronaldo and Lionel Messi at the same age?
That mentioned pair have been the standard in footballing terms since the mid-to-late 2000s and have upped the levels of what was deemed possible in the sport. But, has Mbappe surpassed their tallies at the age of 23?
Ronaldo turned 23 on 5 February 2003, while Messi reached that age on 24 June 2010, so their stats have been taken before those dates. Mbappe turned 23 on 20 December 2021, so again his stats are those accumulated before then.
FootballTransfers takes a deep dive, looking at each of the trio's stats on the day they turned 23.
Total Goals
| | |
| --- | --- |
| Player | Goals |
| Kylian Mbappe | 197 |
| Cristiano Ronaldo | 132 |
| Lionel Messi | 197 |
Remarkably, Mbappe and Messi had scored the same tally of goals on the day they turned 23 years old on 197. Ronaldo, however, was a little way behind on 132 strikes.
Cristiano Ronaldo's 2008 year was special. 🤩 pic.twitter.com/nP63urCGeM

— Nurul Amin Nantu (@AminNantu) May 1, 2022
Total Assists
| | |
| --- | --- |
| Player | Assists |
| Kylian Mbappe | 111 |
| Cristiano Ronaldo | 66 |
| Lionel Messi | 84 |
In regards to assists, Mbappe holds a clear lead over both Ronaldo and Messi. For the second category in a row, Ronaldo brings up the rear.
Trophies Won
| | |
| --- | --- |
| Player | Trophies Won |
| Kylian Mbappe | 14 |
| Cristiano Ronaldo | 5 |
| Lionel Messi | 12 |
The pattern continues with trophies won, with Mbappe leading the way while Ronaldo is a way back with just five. He has gone on to win countless more, however.
🔵🔴 That winning feeling for Leo Messi in 2009 🏆#UCL pic.twitter.com/el4r3VnZ9W

— UEFA Champions League (@ChampionsLeague) October 9, 2020
International Caps
| | |
| --- | --- |
| Player | International Caps |
| Kylian Mbappe | 53 |
| Cristiano Ronaldo | 53 |
| Lionel Messi | 49 |
This category is by far the closest, with all three making their international debuts at a young age and playing regular minutes in their teen years. Mbappe and Ronaldo lead the way tied on 53, with Messi falling behind in this regard.
Ballon d'Or's
| | |
| --- | --- |
| Player | Ballon d'Or's |
| Kylian Mbappe | 0 |
| Cristiano Ronaldo | 0 |
| Lionel Messi | 1 |
Messi won a second Ballon d'Or aged 23, but he'd won just one award when he turned 23. That is, however, more than both Ronaldo and Mbappe.
What next?
Mbappe's decision to reject Real Madrid in the summer of 2022 could play a big role in determining whether the Frenchman ultimately reaches the heights of Messi and Ronaldo over the course of his whole career.
With Ligue 1 by some distance the fifth strongest league in Europe - and PSG so much richer and better than everyone else - can Mbappe really reach or surpass Messi and Ronaldo if he is not playing for a superclub in the Premier League or La Liga?
On the other hand, Mbappe would argue that he is already an international legend at the age of 23 after his World Cup heroics in 2018. And if he can lead PSG to Champions League glory and more, then who is to judge him?