Why Chelsea should NOT sign weaponless Rabiot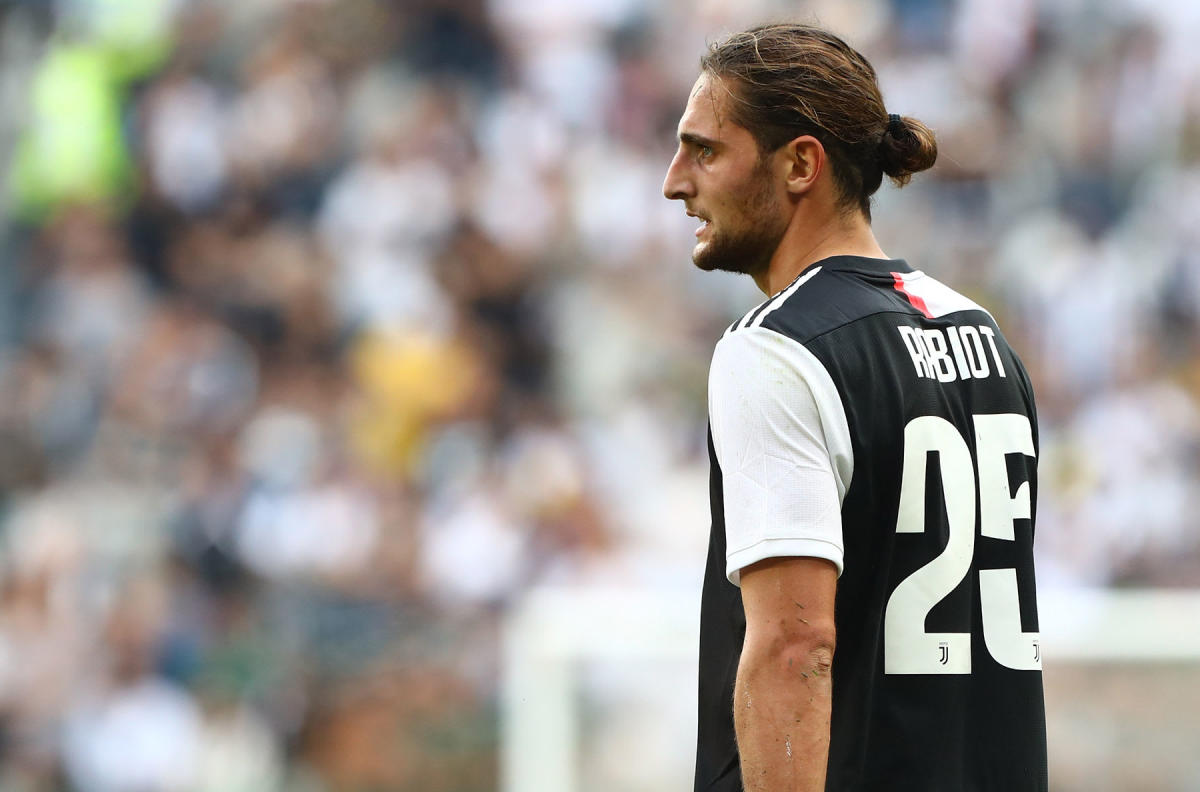 Chelsea are planning to make a January move to sign Adrien Rabiot from Juventus, according to Calciomercato.it.
The Italian transfer outlet claims that Thomas Tuchel would like to buy the France international in order to replace Saul Niguez.
Saul only arrived at Chelsea on deadline day from Atletico Madrid on a season-long loan but has endured a disastrous time of things in west London.
WHO ARE THE MOST VALUABLE PLAYERS IN THE WORLD?
Tuchel has made it clear he doesn't rate the Spaniard and the midfielder could even return to Atletico in January.
That will mean Chelsea need to sign a replacement in midfield and Rabiot – who is also wanted by Newcastle - is top of the shortlist, according to Calciomercato.
However, this is a move that Tuchel and Chelsea should certainly think twice about.
Rabiot is now in his third season at Juventus but he has never convinced throughout his time at the club.
The 26-year-old boasts impressive physical attributes; he is 6ft 2in, strong and has an impressive engine but he has no real strengths or weapons in his game.
How has Rabiot performed for Juventus?
He contributes very little offensively, having scored only six goals and provided five assists in 95 appearances in all competitions for Juve.
His passing is mediocre and he struggles in particular playing in short spaces.
But he also is not a specialist when it comes to the defensive side of his midfield role. He lacks aggression and fire and doesn't close up the spaces like an expert defensive midfielder does.
🇫🇷 A first international goal for Adrien Rabiot ⚽️#WCQ pic.twitter.com/1GJqDLhyaq

— European Qualifiers (@EURO2024) November 13, 2021
Rabiot's best qualities are getting up and down the pitch. His acceleration is not particularly quick but he is fast and eats up the ground over longer distances. This could be more useful in the Premier League than in Serie A given the coast to coast nature of the game in England.
In truth, though, it is difficult to know what Rabiot's specific role and function in the team is.
This season Max Allegri has attempted to shift him out to the left of a midfield four, which is clearly an alien concept to Rabiot and he has thus struggled badly.
But Rabiot has generally done little better in his favoured central midfield role, be it in a three or a two-man combination.
And despite arriving on a free transfer from PSG, he has been an expensive failure for Juventus as he is costing them over €7 million a year.
This is one of the reasons why the cash-strapped Juventus would happily sell him in January at the right price.
The Bianconeri have struggled in the centre of midfield ever since Paul Pogba left in 2016, never replacing the Frenchman or Arturo Vidal and Andrea Pirlo, who departed a year earlier.
They had hoped Rabiot would help rebuild that great midfield, but he has failed to do so.
Chelsea, beware.