Sancho's IDEAL next club wants to end his Man Utd NIGHTMARE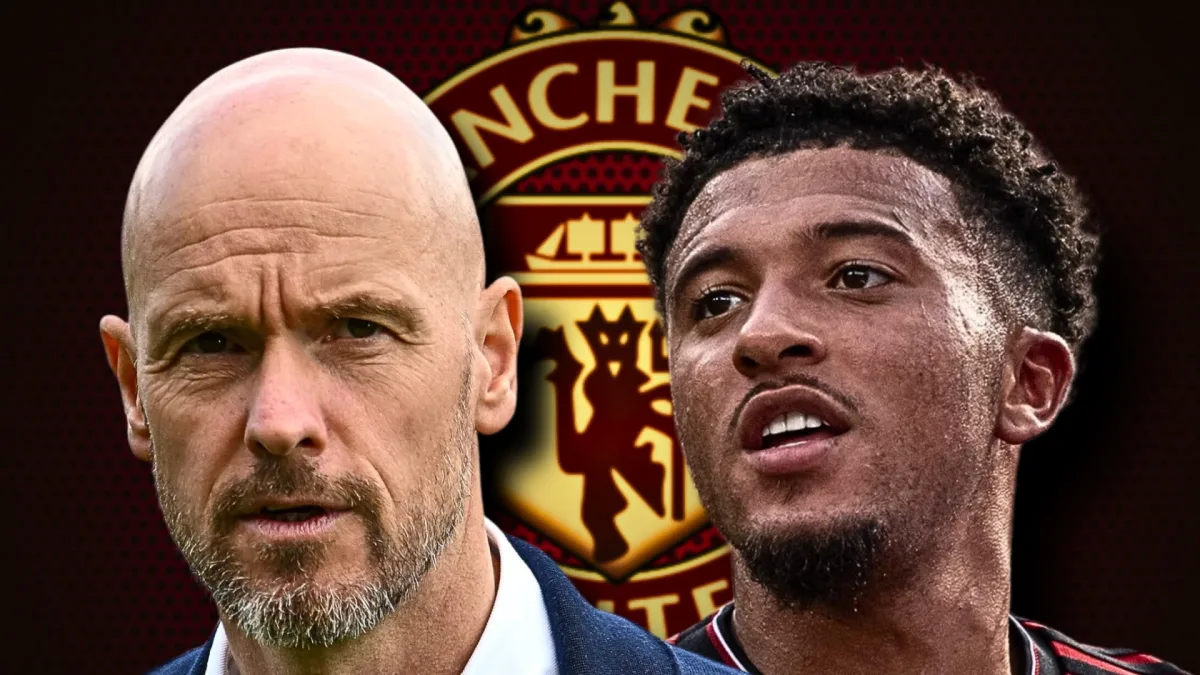 Barcelona could look to end Jadon Sancho's Manchester United nightmare, according to Spanish media.
The England winger is on the outside looking in at Man Utd. After publicly calling Erik ten Hag a liar following the Dutchman's claims that Sancho had not been performing well in training, the 23-year-old has been banished from the first-team squad.
According to reports, Sancho is refusing to apologise to Ten Hag, who himself has hinted that he is already over this issue and has no qualms about letting him rot on the sidelines. The 53-year-old recently said that this is a chance "for players who didn't have so many opportunities," implying that he won't give Sancho yet another shot at redeeming himself.
READ: Incredible Amrabat injury stat revealed as Man Utd star sits out Brighton clash
Rumours about what will now happen to Sancho have abounded. A Deadline Day move to Saudi Arabia didn't materialise and the player will be forced to stay at Old Trafford at least until January.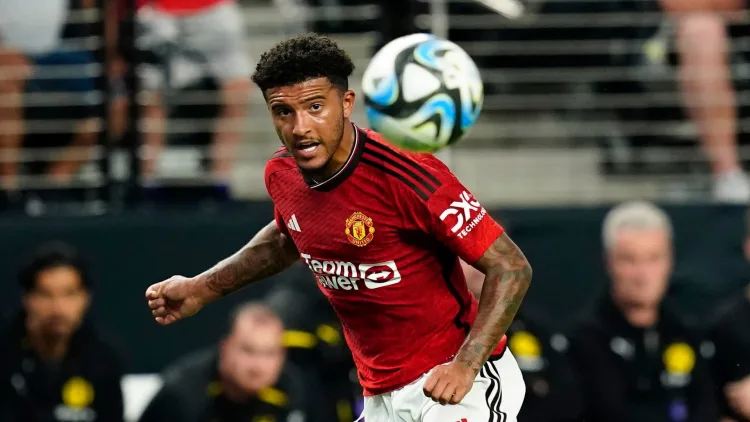 Sancho's ideal next club?
However, Sport now reports that Barcelona are attentive to Sancho's situation at Man Utd with a view to potentially making a move for the England international. The Spanish outlet claims that the Blaugrana hierarchy have a January loan move in mind.
If it were to materialise, it could be Sancho's ideal next move. FootballTransfers recently consulted data experts SciSports to find out where Jadon Sancho would fit in were he to leave Manchester and the algorithm spat out three intriguing options: West Ham, Real Madrid and Barcelona, all with a club fit rating of 81, higher than what Sancho currently boasts at Man Utd.
READ: What now for Sancho? Barcelona and Real Madrid among top transfer options
According to the above-mentioned report, Sancho "is a left winger who would complete the Barça attack since there are many who play on the right, but none on the left. The club, at the moment, have not made a single move but are watching everything that happens around this player."