Frenkie de Jong's girlfriend: When my boyfriend will arrive at Man Utd!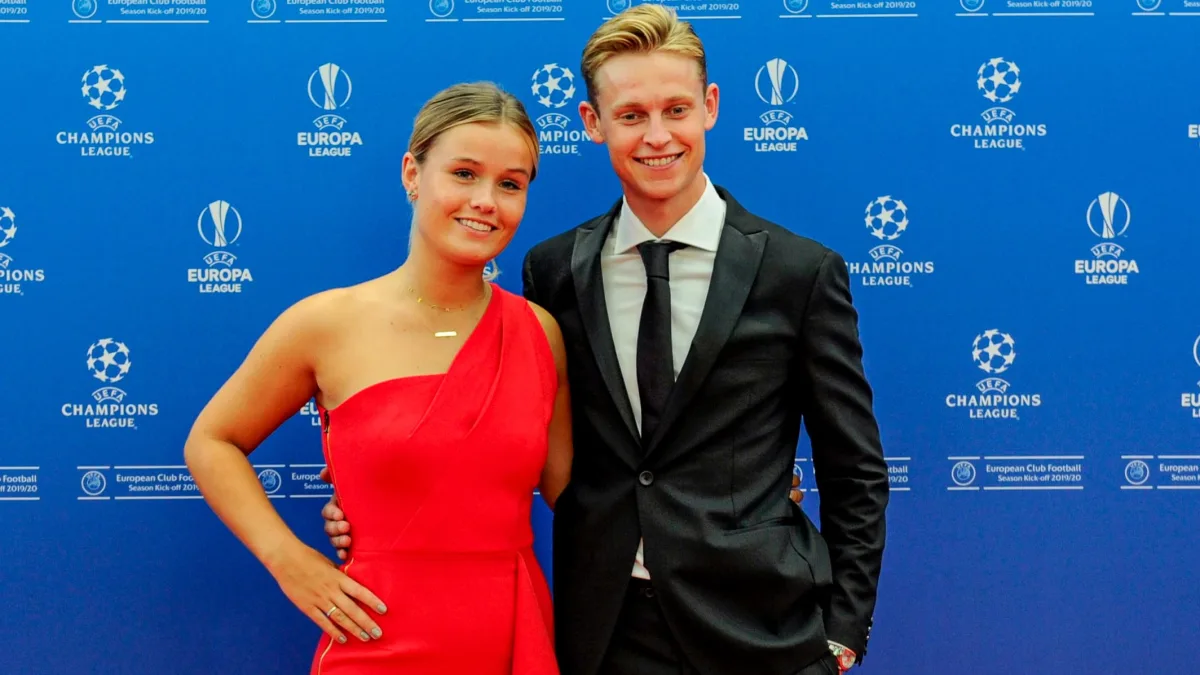 Frenkie de Jong's girlfriend has revealed when her boyfriend will finally arrive at Manchester United!
But Man Utd and Barcelona fans can calm down as she wasn't referring to De Jong actually joining Old Trafford in a transfer move.
Instead, De Jong's girlfriend Mikky Kiemeney was talking about the upcoming Europa League clash between Man Utd and Barcelona.
Premier League 2022/23 January transfers: All the Done Deals
Kiemeney was asked by a follower on Instagram about when her boyfriend will arrive at Man Utd - in reference to the long-running transfer saga.
She replied with a screenshot of Man United's list of upcoming fixtures - including the Barcelona match - alongside the caption: "23-2 I guess."
Man Utd host Barcelona on February 23 in the return leg of their Europa League knockout tie. The two teams play the first leg on February 16 in Catalonia.
De Jong continues to be linked with a summer transfer to Man Utd.
Man Utd summer bid for De Jong
Man Utd were in negotiations to sign De Jong for much of the past summer.
Barcelona are understood to have accepted an €85m bid from Man Utd in July, and made it clear that they wanted him to move to Old Trafford.
The reason for that is because Barcelona needed to raise cash by selling players and lowering their wage bill in order meet La Liga spending requirements, which they eventually did by selling off club assets and shares in their TV deals.
In the end, De Jong refused to join Man Utd and stayed at Barcelona, despite interest from Chelsea and Bayern Munich as well.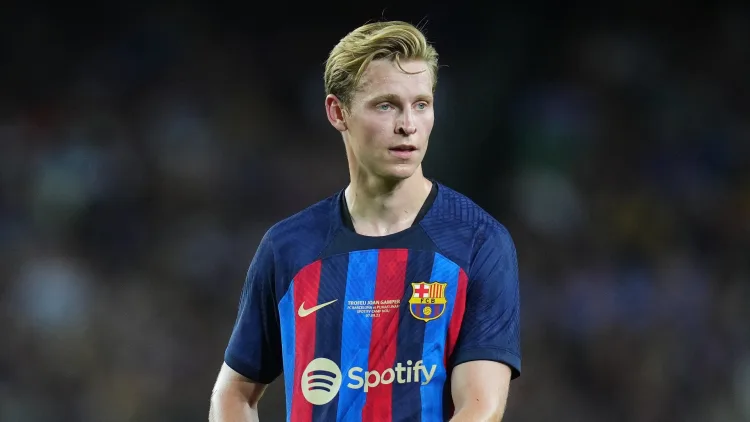 The Blaugrana also tried to force De Jong to reduce his salary if he didn't move, which the player refused to do, with reports that Barcelona even threatened legal action.
De Jong was furious that Barcelona refused to pay him €18 million in wages he was allegedly owed after he agreed to defer them to help the club through their post-Coronavirus financial crisis.
Nevertheless, Man Utd manager Erik ten Hag is a huge fan of De Jong and could make another move to sign him in the summer of 2023.