What will Chelsea do next in January?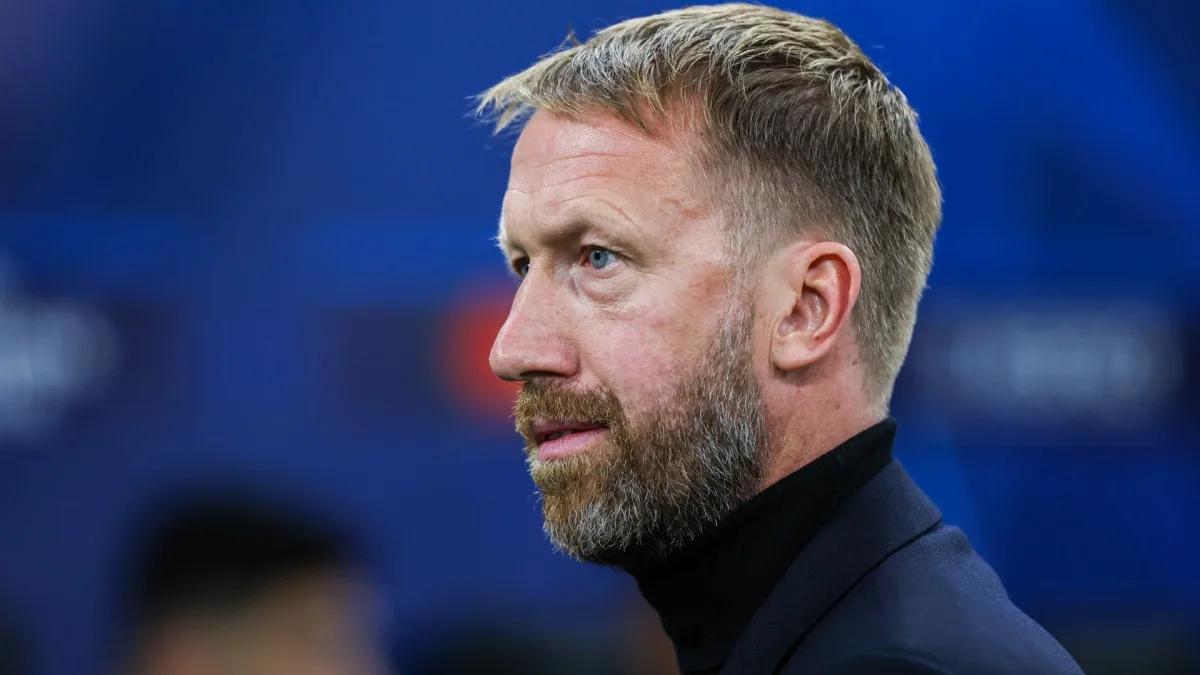 Ben Jacobs of CBS Sports has informed FootballTransfers what Chelsea might do next in the January transfer window following a spending spree this month...
Well, we've seen in January that Chelsea have got this dual approach of buying young stars such as Andre Santos and David Datro Fofana, and now moving onto more established signings for the present day, and I think Mykhailo Mudryk is kind of an example of that. You can't pay €100 million, should the fee rise that high, and not use the player immediately.
Furthermore, Chelsea also couldn't have got Mudryk unless they'd have given him those guarantees that he will be involved, and Joao Felix is obviously going to be thrown straight in because he's only at Chelsea at the moment for a short period of time. Don't be surprised though if it all goes well if they complete a permanent deal there.
READ: How Chelsea could line up with Noni Madueke
Now Chelsea need to do two things. First of all, look for a midfielder, I think that's the priority, and right-back is still an area where they would like to strengthen. But also start to think about outgoings, whether it's in January or in the summer and that's because Christopher Nkunku is coming in as well. So they've got a lot of depth suddenly in wide areas, in attack-minded areas across their forward line.
But, the real priority is going to be to get some players off the wage bill, whether that's a Hakim Ziyech or Christian Pulisic. When he's fit, Pulisic won't be going in January; Jorginho's future is still up for debate as well.
And then I still think that Cesar Azpilicueta and even Kalidou Koulibaly might be players that Chelsea will be prepared to let go sooner rather than later. With Koulibaly that sounds a little bit strange to say because he joined, considering his age, for a relatively big fee, but Benoit Badiashile has come in, Wesley Fofana is going to be fit, hopefully from Chelsea's point of view, and will be heavily involved when he is fit for a long time to come.
READ: Chelsea ready to let £40M signing leave for FREE
Plus, look at Levi Colwill who's on the cusp of an England call-up and Chelsea rate him as an elite level player, which is why they were so firm to Brighton that it was only a loan and that there was no ability to buy. So that tells you that Koulibaly is somebody that Chelsea might well see as still very important in the short-term, but not necessarily, if the right offer comes in, beyond let's say, at the latest, 2024.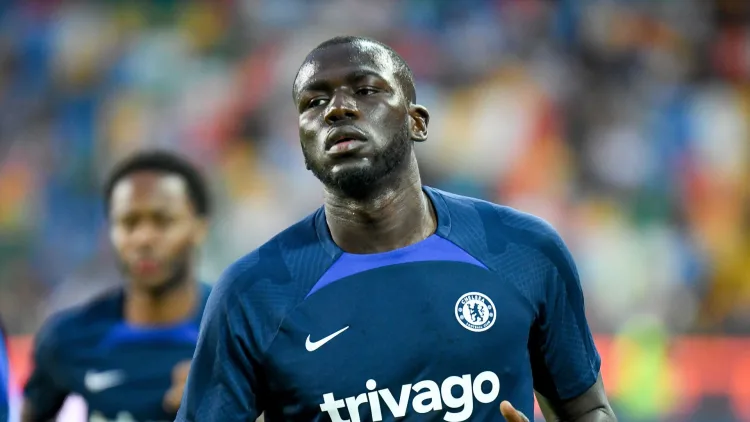 Given his form, how involved he is and happy he is, we'll have to wait and see if there's anything possible in the summer of 2023, which might disappoint some Chelsea fans because he obviously hasn't been at the football club long and they pay big money comparative to his age. But this again is about Chelsea investing in youth and investing in the long-term.
Outgoings are going to be very important to Chelsea and even if they don't happen in January, they'll be planning, I think, for a number of them come the summer.
Then with incomings it's going to be all about the midfield and either a right-back or a more versatile right-back-cum-centre-back or a right-back-cum-right midfielder to give them a bit more versatility. So if they have this huge string of injuries again there's more depth and quality.
And an out-and-out right-back is very tough for Chelsea because if Reece James is fit, he's taking that role for every single game that he can play and all of the big ones. Therefore if you're an established right back that wants to play in a like-for-like James position you may be thinking to yourself: 'Yikes, why join Chelsea? I'm not going to get any game time.'
And that's why maybe it's more of a versatile player that can play in a variety of different roles. So that's one area to watch.
Chelsea's midfield issues
Then as I say midfield is going to be key and I think that Chelsea, depending on the Jorginho situation and even Conor Gallagher who might be made available in the market should the right offer come in, they might go for more than one midfielder.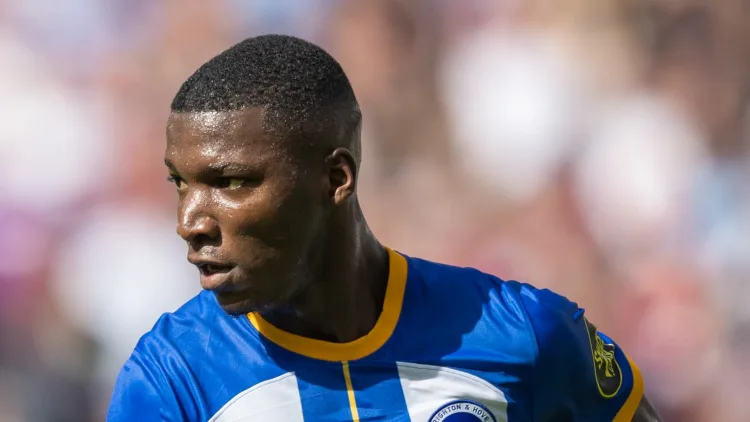 So in January, Moises Caicedo is very much on the radar, but Brighton want crazy money, and that again is where the Mudryk deal, the Marc Cucurella deal, the failed bid for Enzo Fernandez will be used against them. And I think Cucurella is the most important one here because although he's not like Caicedo, Brighton will obviously say if we got £62 million all-in as a top-end fee for Cucurella from you, you need to surpass that otherwise it's not even a conversation. The market value of Moises Caicedo is at least £50-55 million, so Brighton obviously would be holding out for something well above that much mid-season.
£70-75 million would be a fair but low rate, and it wouldn't remotely surprise me talking to sources of Brighton asking for £75 million or more, pushing up £80 million and Chelsea, as I understand it, are actively exploring this. Whether or not it gets done in January remains to be seen and they'd be prepared to pay a fee of at least £65 million, but possibly even more, and we'll wait and see whether they've got the means and also the ability to get this one done in the last two weeks of the window.
I think if they do it could take a little bit of time because Caicedo's new agents are not even in yet so it's going to be a bit of a mad scramble, it's going to be complicated and Brighton have got no intention to sell.
But unlike perhaps some other clubs in the market, they've got a strong relationship with Chelsea and they are understanding when their player wants to move. And, I'm specifically referencing Brighton's understanding of the players wanting to leave.
Lots of Premier League clubs have got strong relationships with Chelsea because Todd Boehly is active in the market and has made sure in the previous window that he's made the necessary introductions and now he's passing things on to Paul Winstanley.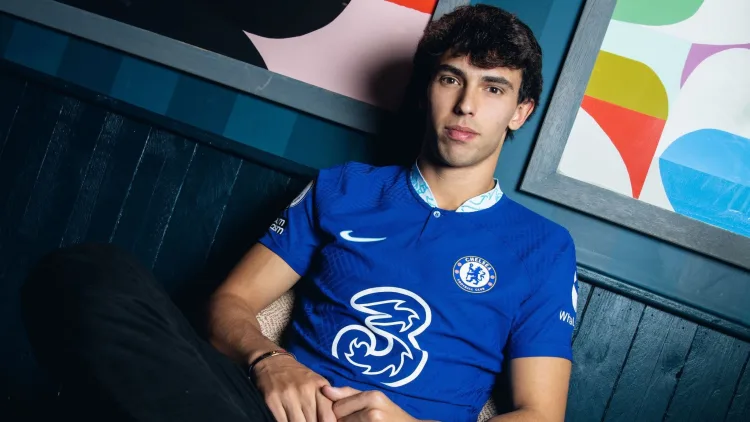 So we shouldn't see Chelsea's high spending and getting involved in a lot of transfers as necessarily aggravating the market as much as is being painted. Everybody that is dealing with Chelsea is quite wowed by their ambition, and if you're prepared to sell and you're dealing with Chelsea, you're also quite happy because you believe you're going to get a good rate.
So if the opportunism is there, people are not pushing Chelsea away. In the same way that Benfica engaged when they first said that they wouldn't on Enzo Fernandez, in the same way that Paul Barber, the Brighton CEO says if it's the right time we will sell for the right price, Chelsea may give clubs the opportunity to cash in.
So, of course, people want to engage and have a strong relationship with Chelsea, it just remains to be seen how much more business they can get done.