EXCLUSIVE: Man Utd eyeing 'left-field' transfer targets to replace Ronaldo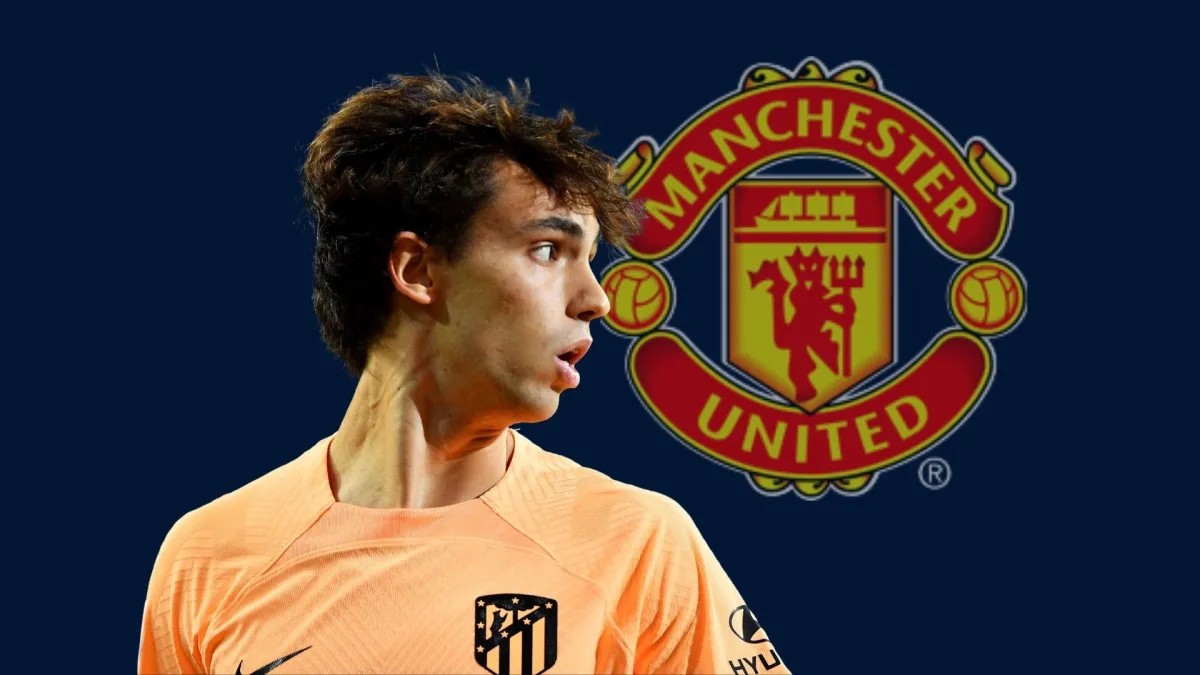 Manchester United are exploring 'left-field' options to replace Cristiano Ronaldo amid the uncertainty surrounding their ownership, writes CBS reporter Ben Jacobs
Erik ten Hag would like Joao Felix if possible because he missed out on Cody Gakpo, even though Man Utd never made a bid for the Dutchman before he joined Liverpool.
There is still that desire at United for more of a traditional number nine and, because the Glazers could possibly leave in the coming months, we may learn in hindsight why January was slower for Manchester United as a sale progresses as it can be challenging to get deals done.
CHEEKY: Man Utd make intriguing loan offer for Felix
Atletico Madrid are hoping to get Felix's wages off the books and could be willing to entertain offers with a reduced future fee or initial loan outlay if clubs commit to covering 100% of the forward's salary.
With Felix and Man Utd, a loan may have its perks because, even if it's not great value, if it helps United qualify for the Champions League and the outlay is still smaller than a permanent deal, so effectively you're getting less actual value financially, but you're still spending less financially.
That could be a benefit to the Glazers to do a loan and then worry about the longer-term consequences once the ownership situation is clearer and if they leave the club. Then, ultimately, anything for Felix beyond a loan is up to the new ownership group to resolve.
United have yet to make a concrete decision but they, along with Arsenal and Chelsea, have come to the same conclusion that Felix is still too expensive, which may force Atletico to wait longer for a deal, thus lowering the asking price.
Loans could be the answer at Old Trafford
Manchester United are looking also at other options in the forward line and it wouldn't surprise me if those are loans rather than permanent deals.
Some players have been linked with a permanent price tag but the numbers are high to the point where it is unclear if the owners would be prepared to sanction that type of outlay.
TEMPORARY SOLUTIONS: United target Kudus on loan
Randal Kolo Muani is one example of that, with Frankfurt wanting in excess of €70 million to sell the World Cup star, a fee which is going to be relatively tough for United to pull off.
There is also Marcus Thuram who, depending on his contractual situation, could be available for free when his deal expires in the summer, which may be more appealing to United than paying a fee for him in January.
Man Utd have always surprised us in terms of going left-field and a bit older, especially if they are loan deals like when they signed Odion Ighalo a few seasons ago.
For example, Vincent Aboubakar, who is at Al-Nassr with Ronaldo at the moment, could be allowed to leave the Saudi side as they want to create space in order to sign more foreign players.
Interest in Aboubakar is believed to be coming from Turkey and there is nothing linking him to United as of yet but it is the kind of player that the club would consider, similar to their approach for Marko Arnautovic during the summer.
Will United surprise everyone with a left-field name that is cheaper or on a loan deal? Another name that has been mentioned is Eric-Maxim Chupo-Moting, which could develop as the window goes on.
Usually with these kind of names there is no smoke without fire and the smoke is more that United are exploring all options rather than anything being advanced.
The smoke is also in the fact that a lot of the names on the shortlist being drawn up might not be the most sensational or sexy as far as the fanbase are concerned, but United are looking for smart business and why they could move minimally in the window in terms of financial spending, instead trying to support Ten Hag with clever, value business without breaking the bank.