Enzo Fernandez set for Benfica stay amid Chelsea transfer drama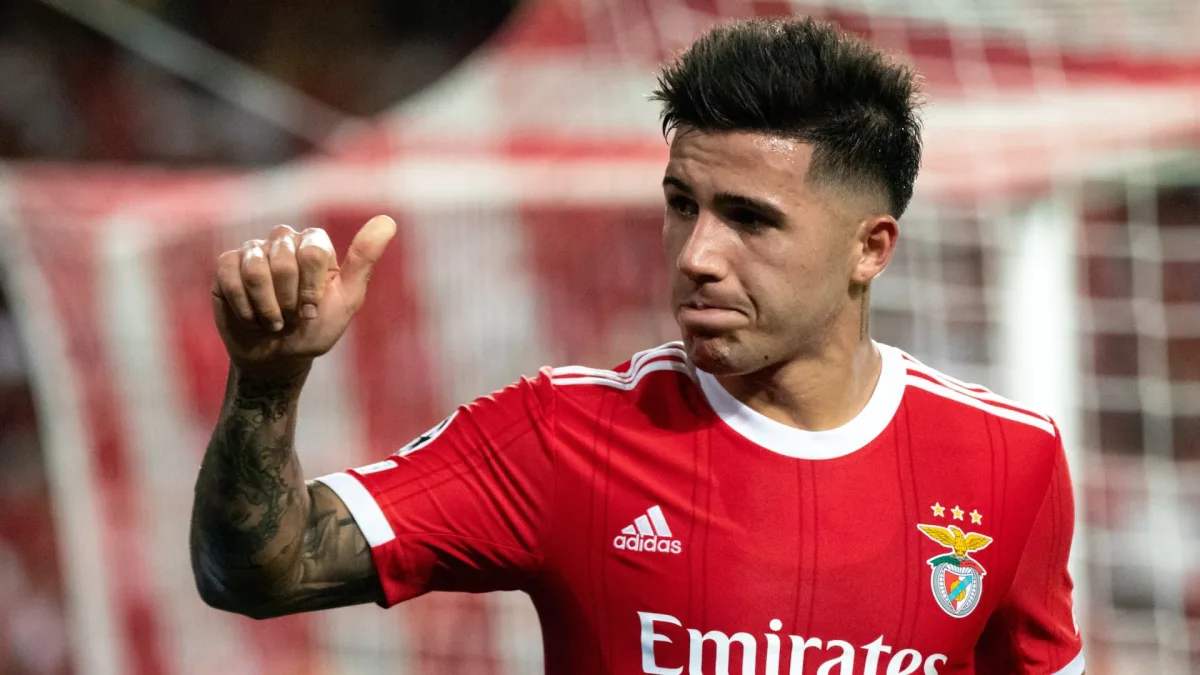 Roger Schmidt has admitted that Enzo Fernandez 'wasn't right' for the way he handled the speculation surrounding his future but insists the midfielder is ready to 'focus on Benfica again'.
Fernandez was criticised for missing multiple training sessions by taking an unauthorised trip to Argentina and was left out of the squad for Benfica's game in the Portuguese cup.
The 21-year-old has enjoyed a dramatic rise to stardom after starring for Argentina in their 2022 World Cup triumph, prompting a host of Europe's top sides to pursue an attempt to sign him.
Chelsea are the strongest suitors for Fernandez but, despite their player's desire to join the Blues, Benfica are unwilling to sell their star man for less than his €120 million release clause.
Schmidt had described Chelsea's approach of Fernandez as 'disrespectful' after they allegedly reneged on a verbal agreement to pay the release clause but the Benfica boss has attempted to draw a line under the situation and integrate the youngster back into the first team.
ANGER: Schmidt blasts 'disrespectful' Chelsea after Enzo approach
"He's got a clean record now," Schmidt said. "He's our player, we're counting on him and we need him to be champions. What he did wasn't right, and that's why he wasn't on the team today."
"Tomorrow I will be very happy to see him back in training. Now Enzo can focus on Benfica and football again."
Is Enzo's move to Chelsea off now?
Fernandez is only six months into the five-year deal he signed with Benfica when joining them from River Plate last summer for €10m and the Portuguese side have no desire to lose their talisman so soon after his arrival.
However, the player is keen to take advantage of the interest in him and Benfica were willing to consider a sale if a club matched the release clause in his contract.
Chelsea had approached Fernandez and agreed personal terms with him, having reportedly suggested to Benfica that they were willing to pay the full clause but the English side instead made a significantly lower proposal that included a number of players in exchange.
EXCLUSIVE: Chelsea's Enzo Fernandez deal on the verge of collapse
The apparent misleading angered Benfica and they are not willing to change their stance, while Chelsea are already looking at other targets, with the Blues seemingly opting against making the big-money deal.
Fernandez was in the stands for Benfica's cup win and posted a picture on social media tagging the club with a heart emoji, implying he was still keen to remain at the club despite the collapsed transfer.
As a result, it appears likely that Fernandez will remain at Benfica unless Chelsea return to activate his release clause and the player will now look to continue his fine start to life in Portugal.