EXCLUSIVE: Chelsea transfer for Benfica's Enzo Fernandez close to collapse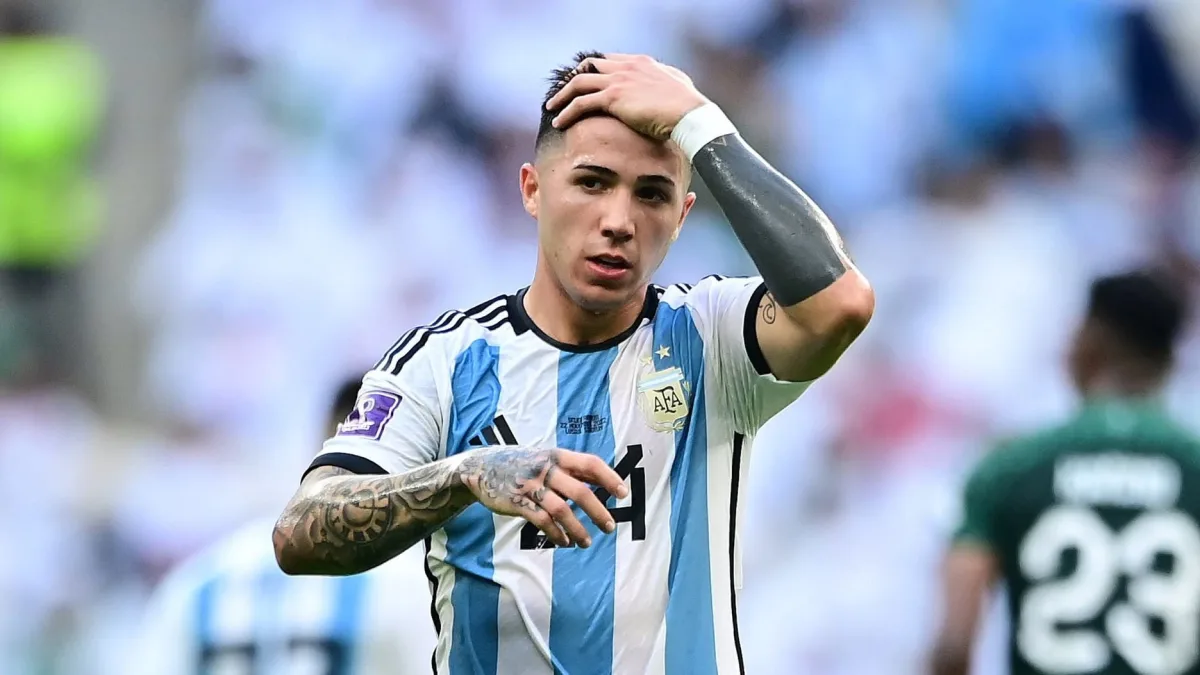 Chelsea's move for Enzo Fernandez is on the verge of collapse, with the Premier League side struggling to agree a deal with Benfica for the Argentine midfielder, writes CBS reporter Ben Jacobs exclusively for FootballTransfers.
As it stands, Chelsea's move for Fernandez is not looking likely and talks have broken down, although there is plenty of time remaining in the window for an agreement to be struck but a deal that was previously heading in the right direction, has now stalled.
From Benfica's perspective, they are frustrated with Chelsea, with boss Roger Schmidt accusing the Blues of 'disrespecting' the Portuguese outfit and turning Fernandez 'crazy'.
Schmidt claims that Chelsea intimated verbally they were prepared to pay his €120 million release clause, or somewhere around that figure with a different structure.
However, they flip-flopped by suddenly lowballing Benfica with an offer that was significantly below that value, and reports in Portugal are claiming Chelsea were offering players in exchange and changing their stance day-by-day.
EXCHANGE: Chelsea make bizarre offer for Fernandez
For balance, it's important to state that Chelsea have always maintained that they were never prepared to trigger the release clause, but evidently two strategies were explored; one around or above the release clause with a payment structure that better suited Chelsea and one below the release clause that had more preferable payment terms to Benfica.
Sometimes, of course, a club wants the maximum amount of money, but other times they want a lump sum up front and it can be very valuable to a club to move in the market to get a lot of money in one go or two goes, so you can understand why Chelsea would look at both approaches.
From the get go Chelsea said very clearly that they wouldn't be held to ransom and that there was no way they were just going to cave to a bunch of demands if they didn't make both financial and football sense for the club.
Benfica and Chelsea both battling to come out on top
Transfer fees are always disputed because confirming an actual value, whether on or off the record, sends a message to the market and, if you fail in a deal, the last thing you want to do is give away too much of your negotiation tactic.
So, if Fernandez was to be sold to Chelsea, Benfica would absolutely say it was for the highest possible fee, because otherwise there would be outrage amongst their fanbase for accepting an offer below the release clause for a player they only signed in the summer.
However, if Chelsea are unsuccessful in the deal, they will never say that they bid a massive amount of money beyond the release clause, because they have to still go back to the market to make other deals with different clubs, who will have been monitoring this situation carefully.
The situation is, therefore, complicated because Chelsea had multiple tactics in mind, which is normal for a big negotiation of this magnitude, but Benfica feel misled because they only engaged and held internal meetings to decide to move forwards because they were under the impression the offer was going to be gigantic and too good to turn down. And then, according to the Benfica narrative, something changed, with Chelsea tabling an actual offer that was much lower.
Chelsea's argument has always been a little bit vague, in that they simply had a price in mind that they were going to stick to, and if that price was not agreed to with a structure that worked for them, they would be prepared to walk away.
But, while Chelsea have always insisted that they would never directly trigger the release clause, the club are now in a position where Benfica are saying that is what they must do, otherwise Fernandez will not be sold this January.
The challenge is that Benfica are more bullish now because they feel disrespected by the whole process, which means that Chelsea may have to start looking at other targets
TARGETS: Five alternatives to Enzo Fernandez for Chelsea
There is no indication that Chelsea will suddenly table another formal offer or change their approach, and there has been no breakthrough contrary to reports, although there is plenty of time left in the window for things to change.