'He's Portuguese, not Spanish' - Chelsea mocked after getting Joao Felix's nationality wrong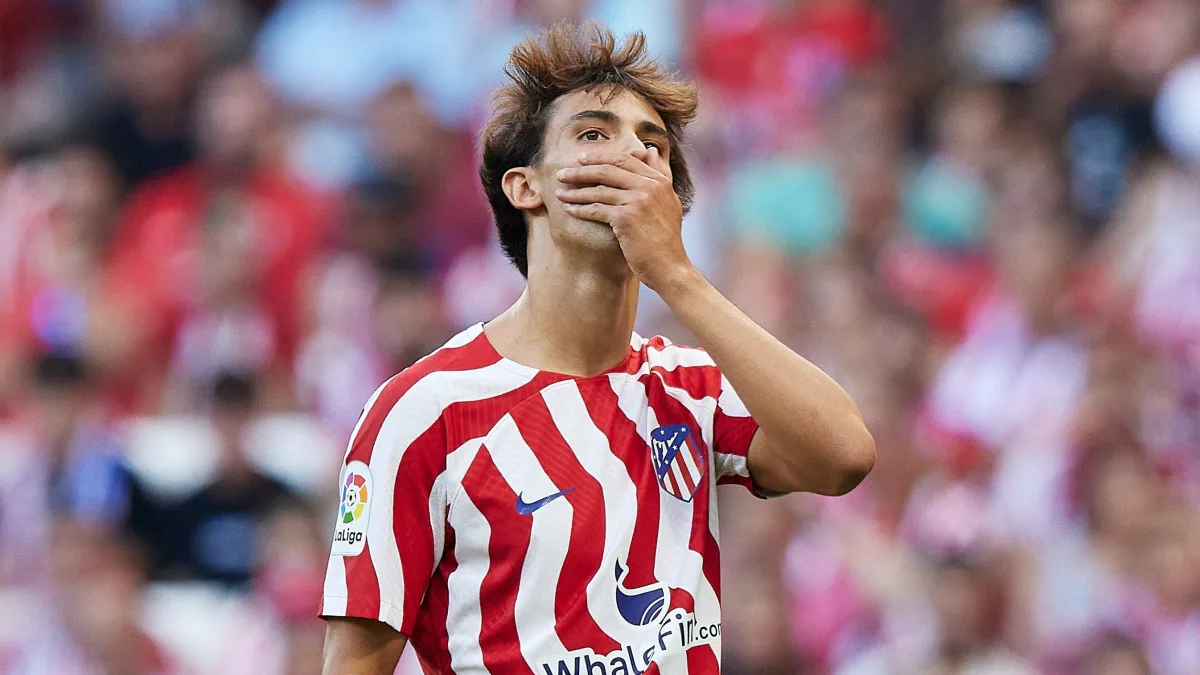 Chelsea officially completed the €11 million loan signing of Joao Felix from Atletico Madrid on Wednesday.
The Blues agreed a deal to sign Felix on loan until the end of the season, with Felix additionally penning a new contract with Atletico until 2027 in order to protect his value.
Chelsea moved for Felix as they have been in desperate need for a top-class attacker. The Blues have struggled badly in front of goal this season, scoring just 20 goals in 17 Premier League games - the lowest amount in the top half of the table.
Premier League 2022/23 January transfers: All the Done Deals
This has contributed to a disastrous season so far, in which Chelsea find themselves 10th in the Premier League and at risk of failing to qualify for the Champions League.
Unfortunately, the announcement of Felix as a Blues player was completely overshadowed by an embarrassing blunder from the Chelsea social media team.
Chelsea's official Twitter account announced the deal on Twitter with a picture of Felix and the message: "The artist has arrived. Welcome to Chelsea, Joao Felix! #HolaFelix"
'Hola' translates as 'Hello' in Spanish. Needless to say, Felix is Portuguese and not Spanish and thus the correct term that should have been used was 'Ola'.
Although Chelsea would later delete the tweet, it was not before they were mercilessly mocked on social media.
Chelsea mocked for Joao Felix tweet
🤣🤣🤣 pic.twitter.com/q0jEGbC3yR

— Nima Tavallaey Roodsari (@NimaTavRood) January 11, 2023
"Hola" is spanish, João Félix is portuguese...

— Victor Canedo (@vcanedo) January 11, 2023
HolaFelix makes zero sense in this announcement because Joao Felix is Portuguese, not Spanish. Weird. https://t.co/bylse6jdUM

— Kaustubh Pandey (@Kaus_Pandey17) January 11, 2023
And I'm just gonna ignore how people (the english) can't even spell João Félix right and how they said hola in the tweet instead of olá

— joana (@merclerc) January 11, 2023
Chelsea admin, Olá is Portuguese, Holà is Spanish.
Do not mix it. This is not En-UK en-us kinda bs

— O Foco Encarnado (@focoencarnado) January 11, 2023
"Hola" is Spanish. "Olá" is Portuguese.

It]s quite shocking given the number of Portuguese and Brazilian coaches and players that worked for Chelsea over the years.#ChelseaGoLearnPortuguese.

— Rui Silva (@Rucas1972) January 11, 2023
You had one job.... To get the language right.

It's *Olá and not Hola.

— Maz 🦅🦉 (@mariana_maz94) January 11, 2023