Man Utd fans love Gakpo already as he slanders Leeds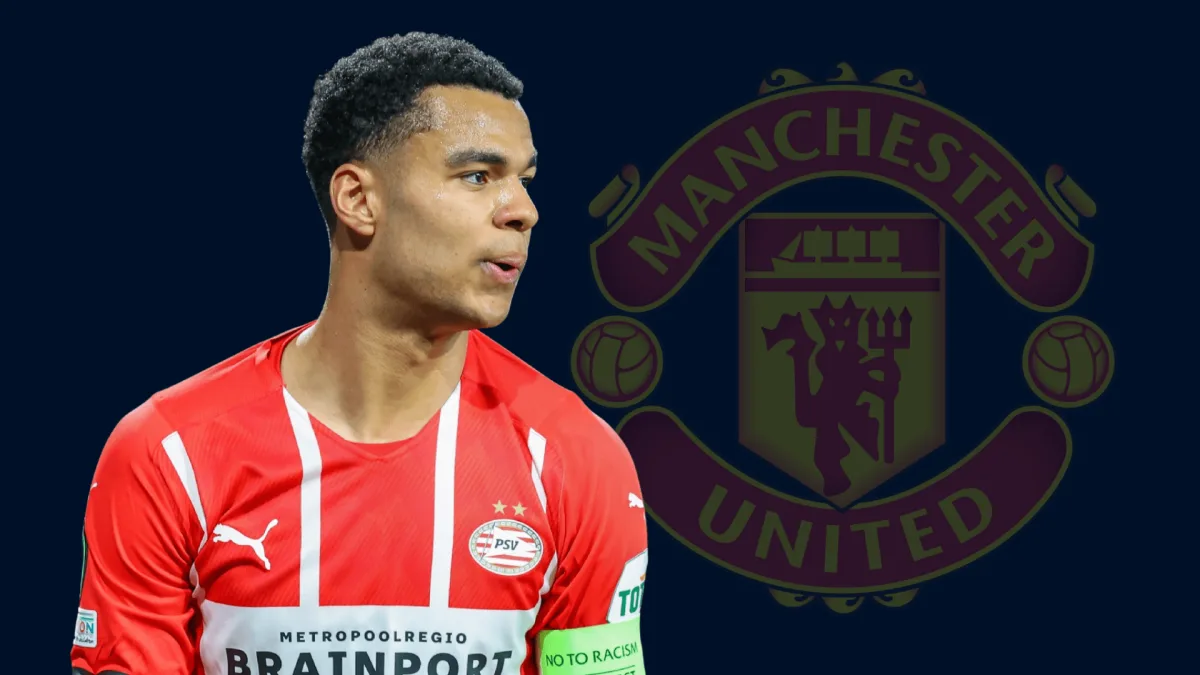 Cody Gakpo might not be a Manchester United player yet but the fans already love him after he issued the Old Trafford club with a come-and-get-me plea and "disrespected" rivals Leeds in the process.
PSV attacker Gakpo was wanted by the Red Devils in the summer but no transfer materialised. He has revealed he had the option to move to Leeds instead, but opted to stick it out with the Eredivisie side, where he has flourished this season by scoring 13 goals and creating 17 more in 24 matches.
MORE: Should Man Utd really pay €60m for Cody Gakpo?
It looks to be a winning decision from the 23-year-old, who is still linked with Manchester United, albeit his transfer value has shot up since the summer, in part thanks to a sparkling performance at the 2022 World Cup, where he has led the Netherlands into the quarter-finals with three goals in four games, making him one of the competition's leading marksmen.
His displays at Qatar 2022 have also helped him to shake a tag of 'big-game flop' while advertising himself as one to watch for fans all over the world.
MORE: Why Rafael Leao can't be Man Utd's backup Gakpo option
Gakpo on Leeds
It is Man Utd fans, though, who have fallen in love with the player for comments made to NRC.
"That was a tough period," Gakpo said of the summer transfer window. "I learned from that. I'm going to do it differently. What comes, that comes.
"Suppose you want to go from RKC Waalwijk to PSV, but that club is not coming. Then you can panic.
"I thought about Manchester United, but when that didn't happen, I couldn't remember. And I started to doubt. Leeds did come. Should I go there?
"Now I wait everything. I haven't heard from Manchester United yet. When they come, I'll think about it."
Man Utd fans react
United fans love the manner in which he put down great rivals Leeds, as they expressed on Twitter.
Cody Gakpo has already disrespected Leeds and hinted he wants to come to United.
For that alone, sign him up. #MUFC

— Stretford Paddock (@StretfordPaddck) December 8, 2022
Gakpo, when he heard Leeds wanted to sign him pic.twitter.com/wWlZOnOwj5

— MdoubleU  (@MarvTh3Martian1) December 7, 2022
Gakpo loves United and hates Leeds, sign him up https://t.co/q3OTeOiJOd

— Alexei (@MUFC_redarmy99) December 7, 2022
Klopp seeing this: pic.twitter.com/W9cGUOTJXi

— Lucas Nascimento (@Kajeka21) December 7, 2022
But despite fans' delight at seeing Gakpo throw shade at Leeds, they still worry that Man Utd will be unable to push a deal through.
basically he's saying he wants to join the best team in the world Manchester United but still waiting for them.😭

— lifewasneveryeezy. 🅴 (@1Fortune_N) December 7, 2022
Klopp seeing this: pic.twitter.com/W9cGUOTJXi

— Lucas Nascimento (@Kajeka21) December 7, 2022
Man Utd are, nonetheless, favourites to sign Gakpo ahead of the January transfer window.