Bellingham rejected HUGE Man Utd transfer offer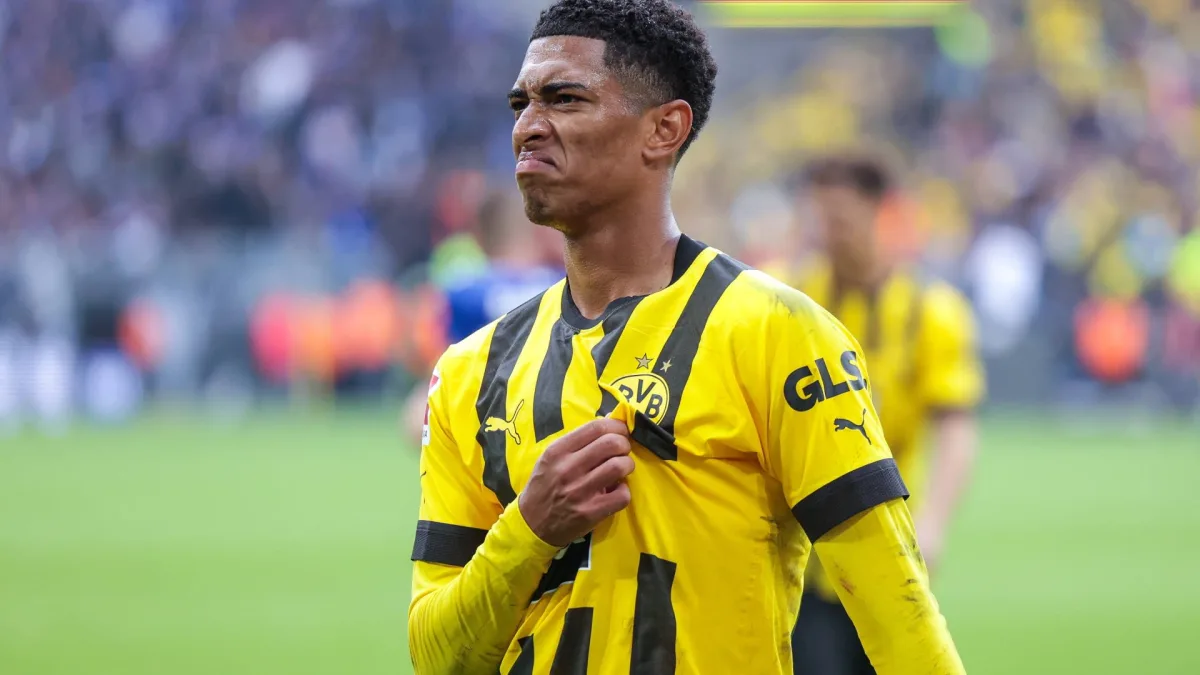 Jude Bellingham could have been playing for Manchester United instead of Borussia Dortmund, but he chose career progression over money and is now reaping the rewards.
Bellingham is one of the most in-demand players in world football heading into the winter transfer window; one of the first names on Gareth Southgate's England teamsheet who has already led Dortmund out in the Champions League at the age of 19.
Liverpool, Real Madrid and Manchester City are at the front of the queue to sign the midfielder, and Man Utd legend Rio Ferdinand urged him to join the Red Devils on his YouTube channel FIVE recently.
READ: 'Don't be silly, man!' - Bellingham savagely snubs Man Utd move
United's interest this time around has been dismissed by the player himself, but he might have been there already had he taken their big money offer before leaving Birmingham for Dortmund in 2020.
Jude Bellingham vs Man City 🎯

Is Bellingham headed to the Premier League this summer? 🤔pic.twitter.com/wyVqOdu1Ao

— Football Transfers (@Transfersdotcom) April 14, 2022
"United made the biggest offer we received compared to Bayern, Dortmund, Leicester or other clubs like Wolves," Ex-Birmingham CEO Xuandong Ren explained to Mundo Deportivo.
Man Utd tried hard to sign Jude Bellingham
"[The United chief executive] Ed Woodward was the most insistent. We sat down and talked about how we could convince Bellingham. But Jude didn't make any decisions based on money.
"They offered much more salary compared to the rest. Maybe double. He was going to have guaranteed millions in the bank, and he didn't take them. That's not normal for a player at all."
READ: Bellingham's Real Madrid transfer to happen sooner than expected
Bellingham has since racked up 112 appearances with Dortmund, scoring 19 goals and laying on 21 assists. He is also now an England regular with 22 caps to his name. United would have loved to have him.
"He sat down with Solskjaer, until Woodward brought [Sir Alex] Ferguson one day, [Eric] Cantona the next, to try to convince him," Ren continued.
"He chose Dortmund over Bayern despite not being sure to win titles and money. He put all that behind his development. How many players would do that? Because nothing is guaranteed at Dortmund. It might not have turned out well."