Man Utd's transfer plans: Guimaraes, Rice and the hunt for a marquee midfielder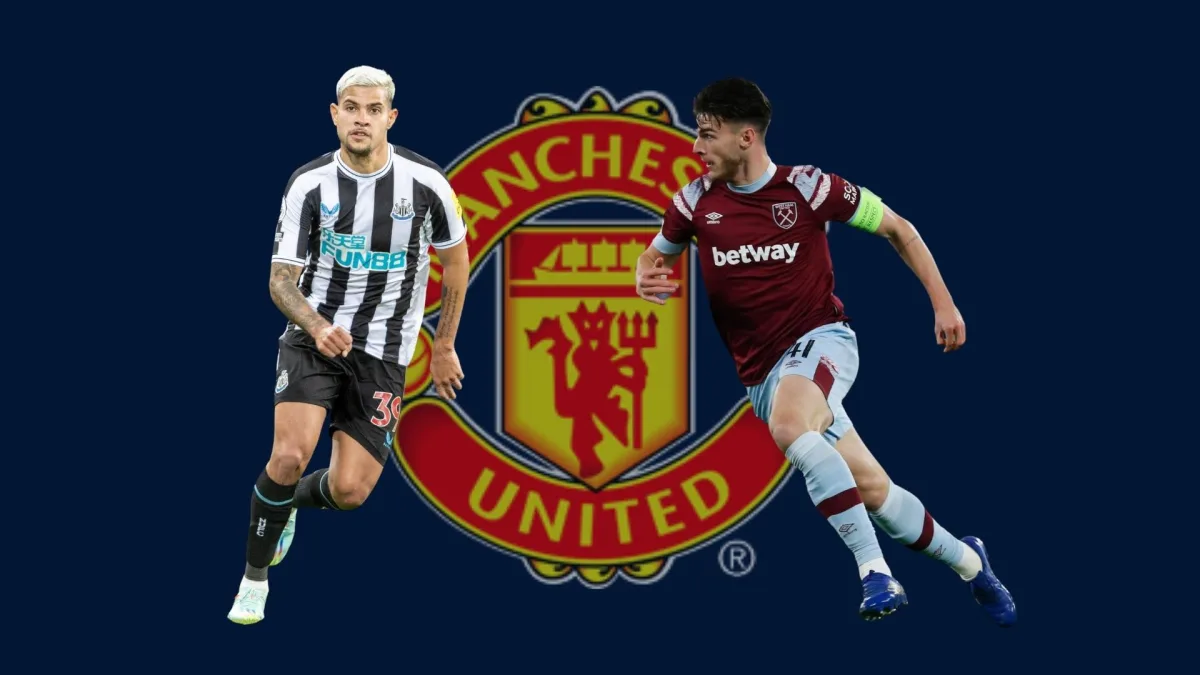 Manchester are set to invest €120 million into signing in a fresh, world-class midfielder next summer as they begin a title charge for 2023.
Indeed, FootballTransfers can reveal that Man Utd may even look to bring in two central midfielders at hefty prices, though this depends on how the sales of Scott McTominay and Fred proceed.
The Red Devils' shortlist includes Borussia Dortmund's Jude Bellingham, Bruno Guimaraes of Newcastle, West Ham's Declan Rice - and the elusive Frenkie De Jong, who is slowly winning back his status as a key player at Barcelona.
Casemiro, the club feel, is a short-term fix and they ultimately want to bring in a player who is under 25 and has room to develop to become the heartbeat of the side.
MORE: Rio is right! Van de Beek has been wasted by Man Utd
Man Utd face midfielder challenge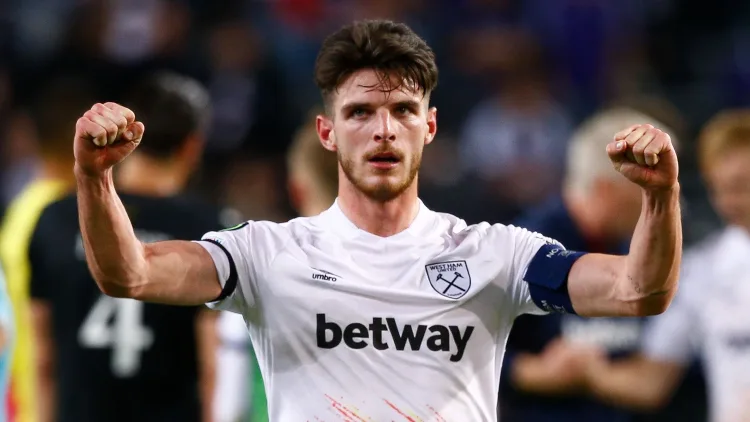 They will face a big challenge, though. Bellingham is liked by Real Madrid, Chelsea, Manchester City, and Liverpool. No decision has been made yet from the player's side and the final league position of this season is likely to determine where he goes.
Meanwhile, some at the club feel that an offer of £70 million may tempt Guimaraes from Newcastle, who are resolute that they won't sell.
Resolve from the player may be tested if Newcastle fails to reach the top four this season, though the expectancy is that he will stay. It is clear that the star's agent has been making noises via outlets to drum up interest and bring about a fresh contract renewal. In any case, Man Utd are keen on the former Lyon maestro.
MORE: Cristiano Ronaldo nearly QUIT football before Man Utd move
De Jong is looking for a way out of the Nou Camp but the complications that Man Utd ran into over the summer in their pursuit of the player have meant they have opened the net for other targets. Erik ten Hag still sees him as the ideal buy and it will be a matter of waiting to see what transpires come May.
FootballTransfers understands Rice rejected a huge deal with West Ham over the summer. They offered to make him the club's highest-paid player of all time on an unprecedented contract but there is an understanding that the England international will look for new pastures next year. Chelsea remain very keen too - they always have done - but they also have their eyes on Bellingham - with Todd Boehly a massive fan of the teenager.
Man Utd will move for a big midfielder next summer, the question is just who it will be.