Diogo Costa nearly cost himself a move to Man Utd or Chelsea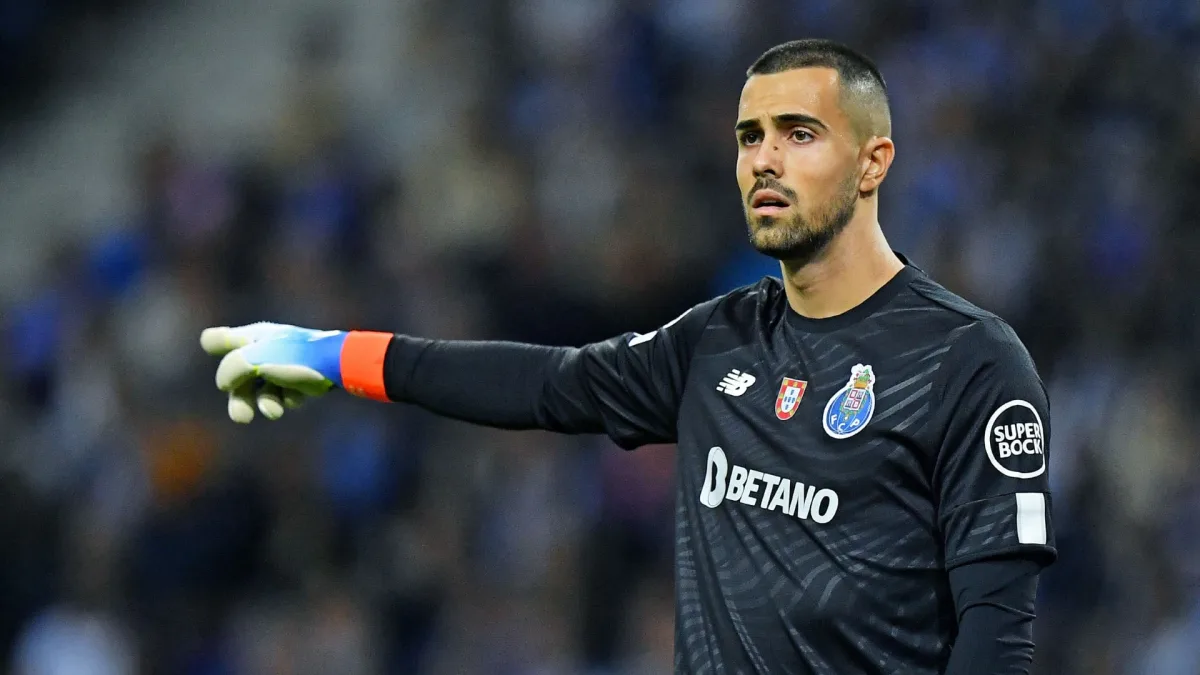 Diogo Costa nearly produced one of the most embarrassing World Cup moments of all time in Portugal's 3-2 win over Ghana.
The goalkeeper has been linked with Manchester United as David de Gea's successor for several weeks, while fresh links suggest that Chelsea are also interested in the 23-year-old Porto shot-stopper, who is valued at €21 million by FootballTransfers.
His dreams of a big-money move to the Premier League, though, were nearly spectacularly ended at the end of Thursday's clash, which was Portugal's first in the 2022 World Cup.
MORE: Diogo Costa must be the man to replace De Gea at Man Utd
With the match finely balanced at 3-2 after Osman Bukari headed Ghana to within a goal with minutes remaining, Costa grabbed a cross from the air.
Although the majority of players retreated, he failed to recognise that Inaki Williams had remained behind him. He rolled the ball out to kick it up field but the clever forward stole the ball from his toes. However, Portugal received a huge slice of luck as the attacker slipped.
The 28-year-old got his shot away, but cover was able to arrive and clear the ball as it rolled towards the open net.
This could have been the greatest World Cup goal ever.

Ronaldo's reaction says it all 😬pic.twitter.com/AsriGkaIyg

— Football Transfers (@Transfersdotcom) November 25, 2022
MORE: Why Man Utd have an advantage for Diogo Costa
The end of Costa's Premier League dream?
Had Costa's mistake been punished by an equaliser, it would have been a colossal blow to his prospect of a major move.
His overall performance against Ghana was questioned, with Manchester United supporters particularly unhappy with his action on the second goal. Some felt that he could have come out to claim a cross but instead chose to remain on his line.
Certainly, the two Premier League giants would have been studying the game to see how he coped with the big occasion, and they will have been left with doubts in their minds consequently.
And even if both continue to rate him highly, in terms of optics, it would not be a good look for either to match his €75m release clause after such a mistake.
Man Utd and Chelsea both need a goalkeeper capable of performing well when the pressure is on, and this first audition from Diogo Costa was inconclusive. Had Ghana pinched a point, though, it could have been a career-defining moment for the Porto goalkeeper.