What did Ronaldo say about Messi in Piers Morgan interview?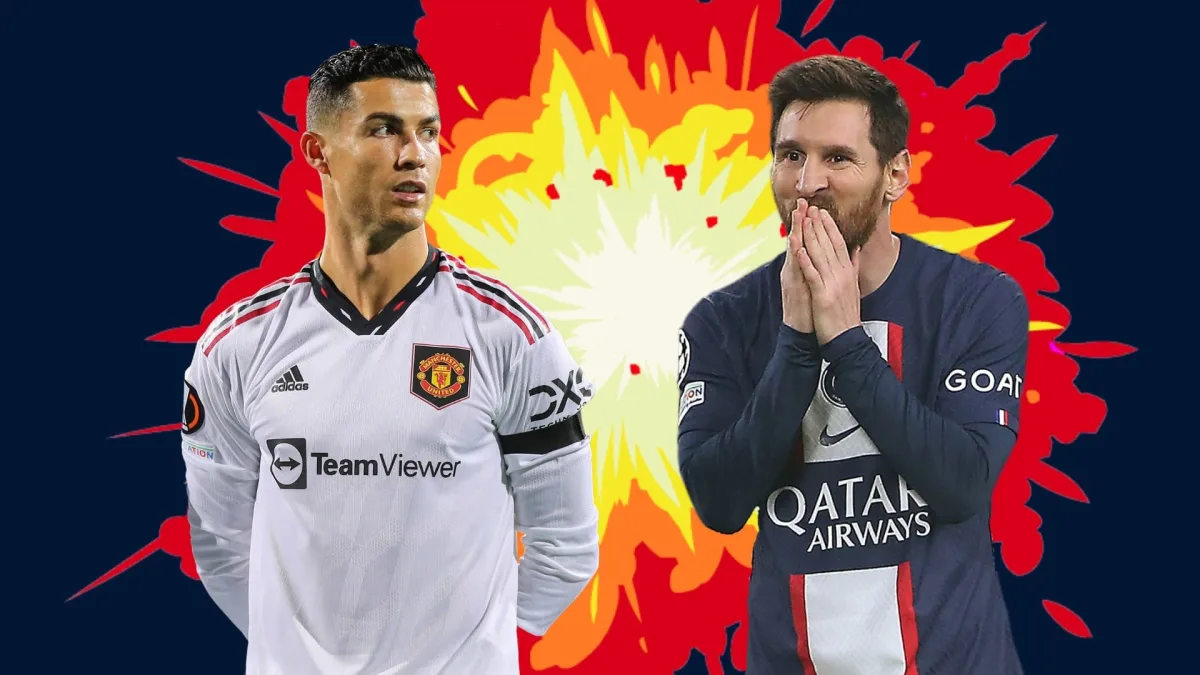 Cristiano Ronaldo has boasted about breaking Lionel Messi's shirt sale record during his bombshell interview with Piers Morgan.
Ronaldo shocked the world of football as he sat down with TalkTV host Morgan for a no-holds barred interview.
The interview has been released in excerpts over the past few days, with Ronaldo launching a sensational attack on various key figures at Man Utd, including manager Erik ten Hag and owners, The Glazers.
READ MORE: Cristiano Ronaldo's Piers Morgan interview - LIVE!
Ronaldo claimed – in a clip released on Sunday evening – that he had been betrayed by key figures at Man Utd and that Ten Hag and others were trying to force him out of the club.
He criticised a series of Man Utd figures, including Ten Hag, former caretaker manager Ralf Rangnick, and club legends Wayne Rooney and Gary Neville.
And on Wednesday, the first half of the full interview between Morgan and Ronaldo was aired on TalkTV.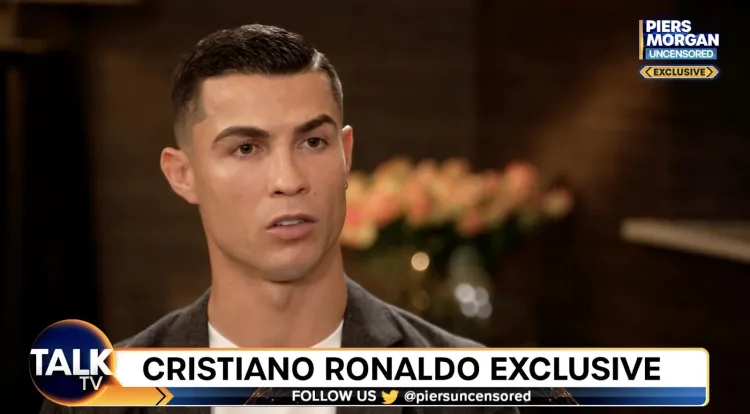 Ronaldo's friendship with Messi
During the sit-down, the pair discussed Ronaldo's relationship with long-time rival Messi.
Ronaldo said: "Amazing player, he's magic, top…as a person, we share the stage for 16 years, imagine, 16 years, we share. So, I have great relationship with him.
"I'm not his friend in terms of, what I mean 'friend' is the guy who was with you in your house, speaking on the phone, no, but it's like a teammate.
"He's a guy that I really respect the way he always speaks about me. Even his wife or my wife, my girlfriend, they always respect and they're from Argentina. My girlfriend is from Argentina. So good.
"What I am going to say about Messi? A great guy who does great things for football. Playing on the same team? We would sell a lot of shirts!
'I don't follow records, record follow me'
Ronaldo previously boasted about how upon his return to Manchester United in the summer of 2021 when he rejoined the club from Juventus, he broke the all-time shirt sale record set by Messi in 24 hours.
"Of course, I was happy about that," Ronaldo said.
"As you know I don't follow the records, the records follow me. Another one in my book."
Ronaldo and Messi have been arch-rivals for the best part of 15 years, having smashed numerous records and won countless trophies between them during that time.
They have shared 12 Ballons d'Or – seven to Ronaldo and five to Messi – and scored over 1500 goals between them.
One of the eternal debates in football has been over which of the two players is greater, or The GOAT.
When it comes to shirt sales, Ronaldo is the GOAT.