'Bellingham and Mbappe coming!' – Liverpool fans react as FSG put club up for sale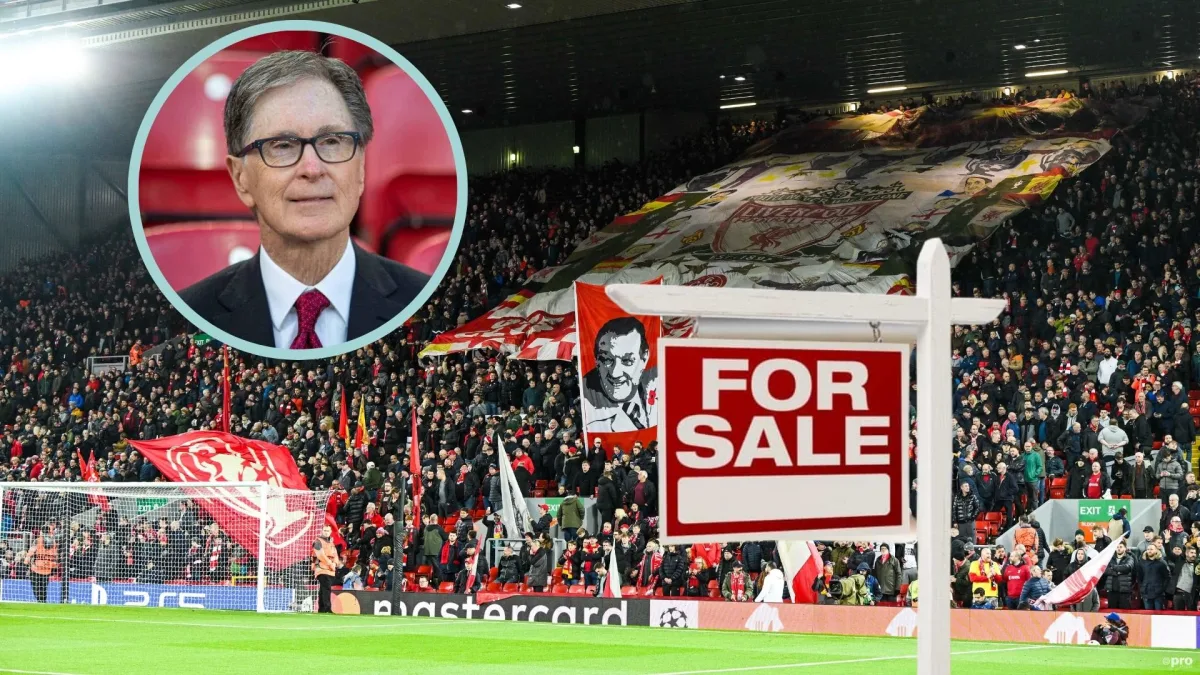 Liverpool have been put up for sale by Fenway Sports Group, according to a report from The Athletic.
It is stated that FSG are willing to listen to offers for the Anfield club, which they have owned since 2010.
Despite overseeing the most successful period in the recent history of the club, which has seen Liverpool win every many trophy on offer, many fans have felt frustrated by the lack of investment in the squad.
MORE: FSG feel this is the right time to sell Liverpool
As such, this news has brought a positive reaction from one section of fans on social media, although there certainly is shock at the timing of the announcement.
In any case, some fans are describing the news as "better than Istanbul", referring to Liverpool's famous comeback from 3-0 down in the 2005 Champions League final.
MORE: Winners and losers of the Champions League draw
Omggggg pic.twitter.com/QCuiNUeFb1

— my crush's wife💋 (@nomuhlee_m) November 7, 2022
BETTER THAN ISTANBUL THIS

— Luke (@LK__1998) November 7, 2022
MY CLUB IS FREE FORM THE SHACKLES OF JOHN HENRY pic.twitter.com/1Xcr4eUlwo

— 𝗭𝗭 (@ZaminZahoor) November 7, 2022
November 7, 2022
November 7, 2022
November 7, 2022
Sad day for the FSGOuters with the John Henry crossed out profile pics who have made hating FSG their entire brand.

— Anfield Fix 🇵🇸 (@AnfieIdFix) November 7, 2022
One of the hoped for spinoff benefits of FSG selling up is that any new owners are more adventurous with their spending in the transfer market.
Liverpool have previously baulked at big-money signings before, but this development could see the club become major players in the race for the likes of Jude Bellingham and Kylian Mbappe.
Believe me, Arabs will give Jurgen Lifetime contract. He won't be allowed to Liverpool until he dies. #LFC f* John Henry. Bellingham and Mbappe coming

— snowflake (@snowflake_lfc) November 7, 2022
Meanwhile, there is a sense of resignation in some quarters that John Henry, who is the principle owner of FSG, has ultimately done the best for himself in a business sense.
It is too good for John Henry. The price of the club has increased 12 fold and now they don't want to spend money for signings. They know we won't be getting top 4 with this investment and the club value would reduce. Shrewd businessmen with zero passion.

— Tyler Durdan (@liverpoolforevr) November 7, 2022
Others think it was more to do with Monday's Champions League draw.
John Henry seeing us pull Real Madrid in round of 16 https://t.co/swQbSE4bHs pic.twitter.com/nipq1T4x4h

— Joel (@J07EL) November 7, 2022
john henry saw us drawing with real madrid and said fk that 🤣🤣

— Vik (@LFCVik2) November 7, 2022
There is no certainty that Liverpool will be sold, of course, but the idea of FSG leaving the club is clearly one with appeal to many fans.