The new Dembele? Haaland's injury record is career-threatening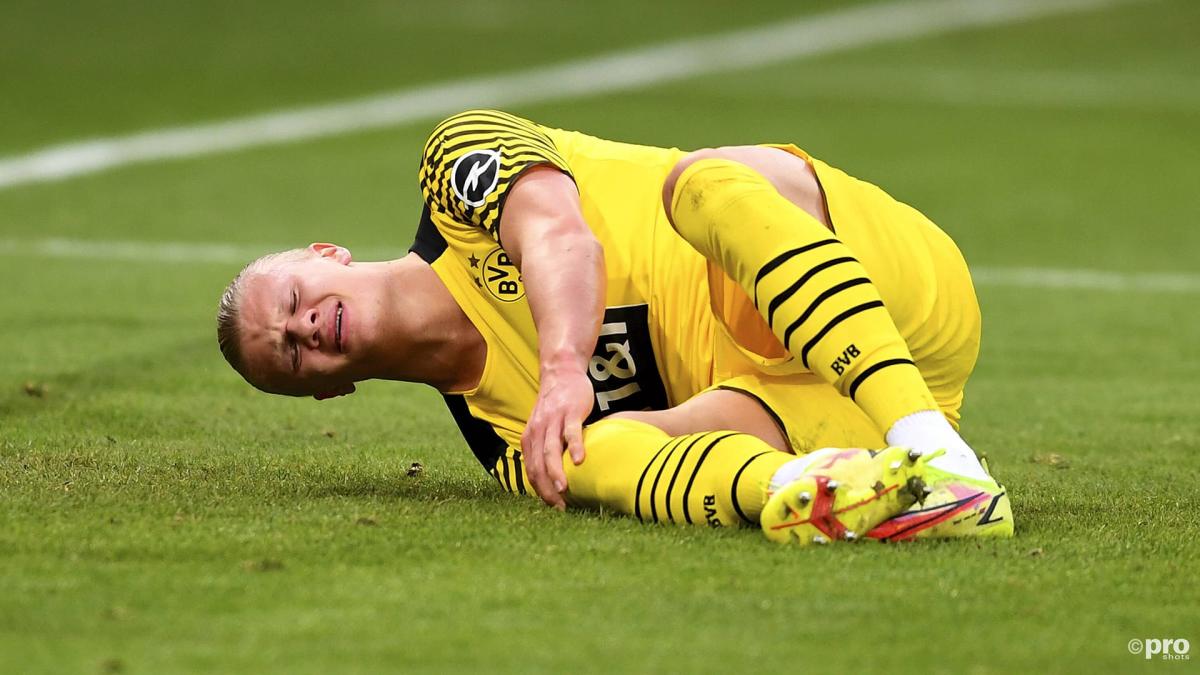 Erling Haaland and Ousmane Dembele have a lot in common. Both achieved superstar status at Borussia Dortmund. Both can decide matches on their own. And both spend a lot of time on the sidelines.
Dembele's injury problems did not emerge until after his €105 million move to Barcelona, but his progress has been plagued by various issues at Camp Nou.
This should serve as a warning for Erling Haaland's new club Manchester City, who he has agreed to join for €60m.
Legendary NFL coach Bill Parcells once said of American Football players that "the best ability is availability" and this is true in association football too.
Since his move in 2017, Dembele has been unavailable for 102 Barcelona games because of injury. That's nearly €1m for each game missed.
Haaland doesn't have the same sort of lengthy absence record yet, but the signs are ominous.
How many games has Haaland missed through injury?
The Norway international turns 22 this summer, but has been playing senior men's football since he was 15.
There is a lot of wear and tear on the tyres already, with Haaland having played over 200 games for club and country.
Injury did not really affect him much at Molde or at Red Bull Salzburg, with no problem lasting longer than two weeks, but his absences have been felt at Dortmund.
In 2020-21, Haaland missed 10 games through four injury spells, but this season he has eclipsed that with 16 games missed across three separate injuries.
In total, he has missed 36 career games through injury, but the hip flexor injury and muscular problems of 2021-22 have had the greatest impact.
Haaland's injury leads to Dortmund's European exit
Dortmund depended on Haaland up front and without him, they were knocked out of the Champions League losing at home to Ajax and away to Sporting CP while he was sidelined.
They then dropped to the Europa League where they met Rangers. Haaland was injured again, missing both legs as the Scottish side stunned the German giants with a 4-2 win in Dortmund.
Additionally, Dortmund's chances of challenging Bayern Munich for the Bundesliga disappeared with Haaland injured. Donyell Malen was less than impressive up front while loanee Reinier Jesus has been a flop.
Man City have agreed a deal to make Erling Haaland the Premier League's best-paid player, according to the Daily Mail 💰💰💰 pic.twitter.com/3E8z7vMGi8

— Football Transfers (@Transfersdotcom) April 19, 2022
Much was made of Manchester City's chance creation against Real Madrid in the Champions League semi-final and how they need a proper striker to turn chances into goals.
Haaland could definitely be that player. With Haaland in their attack, Man City could be unstoppable.
But that's only if he's fit enough to play!