The 10 England players to crash in the last six months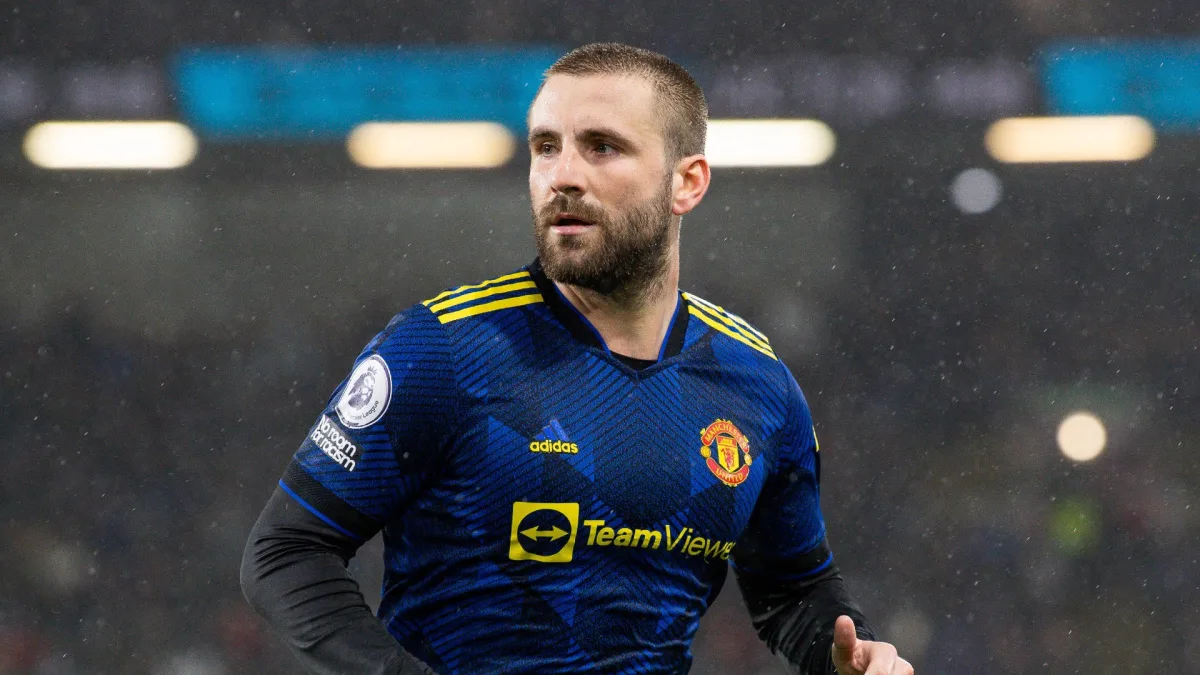 Luke Shaw has declined as a player more than any other England footballer over the last six months, according to SciSports.
Using in-game data to calculate the performance of every player in the league, the Manchester United left-back has statistically enjoyed the sharpest fall in his personal level.
Article continues under the video
Shaw has not been far from criticism this season whether it be Ole Gunnar Solskjaer or Ralf Rangnick in charge, and after previously being undisputed first choice at left-back, he now shares duties with Alex Telles.
Defensively, he has regularly been caught out of position, particularly in big Premier League matches against Liverpool, Arsenal and Man City. Offensively, he has failed to provide as much in the final third.
Manchester United's overall decline is highlighted by the fact that they have two players in our top 10, with Aaron Wan-Bissaka also featuring.
Like Shaw, Wan-Bissaka has lost his place in the team and the club have been linked with a host of right-backs for the summer window.
Leeds are suffering from second-season syndrome back in the Premier League and one player in particular who has struggled is Luke Ayling, though he did recently score the winner against Wolves.
In fifth is Jordan Pickford, who has been part of a woeful defence for Everton this season.
Ryan Bennett of Swansea is in sixth.
The first player outwith Europe to feature is Tyler Blackett. Remarkably, the former Manchester United defender made 11 appearances in the 2021 season and lost every game.
Previously a pillar of consistency, Lewis Dunk has struggled to replicate his previous form for Brighton.
Kieran Gibbs of Inter Miami is in eighth.
Rounding out the top 10 are Ashley Barnes of Burnley and Andros Townsend of Everton.
| Player | Club | SCISKILL DECLINE |
| --- | --- | --- |
| 1. Luke Shaw | Man Utd | -13.1 |
| 2. Aaron Wan-Bissaka | Man Utd | -13.0 |
| 3. Luke Ayling | Leeds | -10.7 |
| 4. Jordan Pickford | Everton | -9.2 |
| 5. Ryan Bennett | Swansea | -8.6 |
| 6. Tyler Blackett | Cincinnati | -7.6 |
| 7. Lewis Dunk | Brighton | -7.1 |
| 8. Kieran Gibbs | Inter MIami | -7.1 |
| 9. Ashley Barnes | Burnley | -6.8 |
| 10. Andros Townsend | Everton | -6.8 |
How is the SciSkill ranking calculated?
Over the course of a season in MLS, there are players who will enjoy increasingly poor performances and increasingly positive performances.
FootballTransfers, in partnership with SciSports, has determined 10 England players over the last six months whose performances have declined to a higher degree than anyone else.
SciSports explains how our development ratings are gathered:
"Among others, a positive development could be boosted by more playing time, playing time on a higher level or better performances on the pitch.
"A negative development could be due to the player being active on a lower level than he used to play, bad performances or the fact that he does not play that often as he used to do.
"A SciSkill Development of 0.0 could indicate that a player is performing exactly like our algorithm expects him to do. Another reason could be inactivity (e.g. a long-term injury or suspension)."