Ronaldo, Wood and the 10 most expensive over-30 strikers ever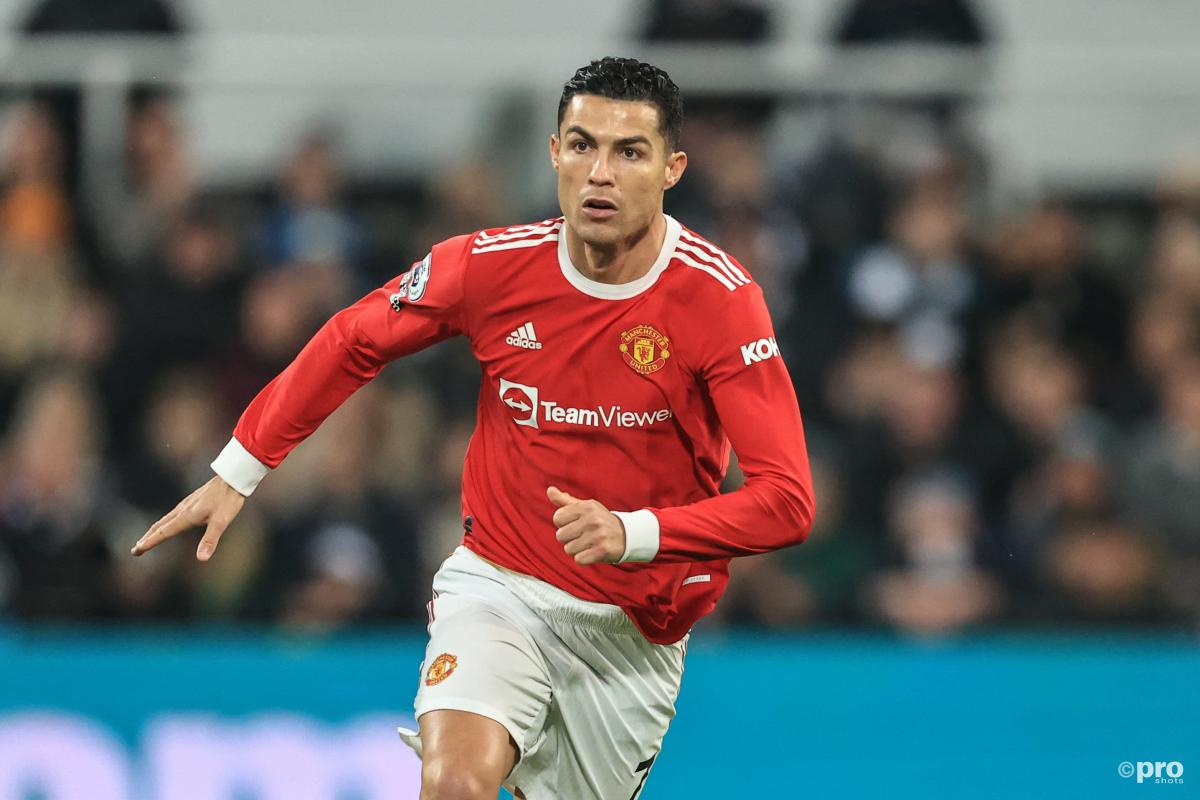 Newly rich Newcastle United certainly raised a few eyebrows around the world of football this week when they signed New Zealand international Chris Wood for a substantial €30 million.
While few would doubt that Wood has certain qualities that Newcastle may need in the second half of the season, it still stands to be a crazy amount of money for a player that turns 31 in December.
FOOTBALLTRANSFERS' MOST VALUABLE PLAYERS IN THE WORLD
However, while Wood's transfer may seem odd now, it actually fits in with a time-honoured tradition of football clubs spending perhaps a little too much on players that are a little too long in the tooth.
Here's a breakdown of the most expensive strikers over the age of 30 in the history of the sport.
10. Oliver Giroud – €17m from Arsenal to Chelsea
After six years and a notable lack of proper silverware, Olivier Giroud decided to step across the English capital and join Chelsea in a move that was worth a reported €17m.
The striker initially signed an 18-month deal with the Stamford Bridge side and went on to help the club to a Europa League and Champions League trophy, as well as the FA Cup in 2018.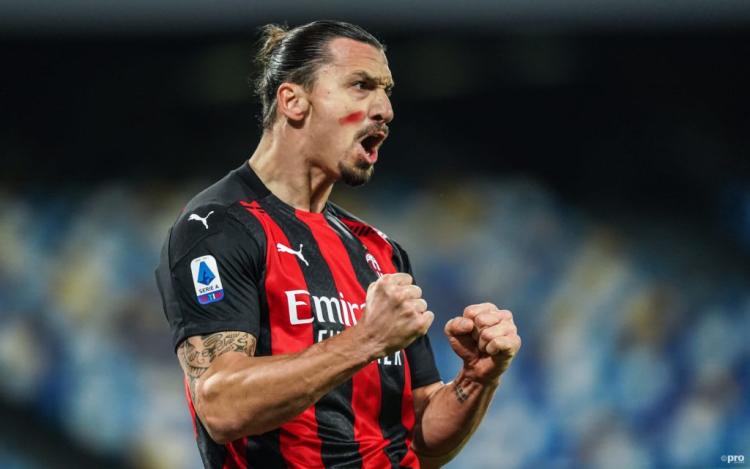 9. Zlatan Ibrahimovic – €21m from Milan to PSG
Although Zlatan Ibrahimovic only spent one season at Milan during his first stint at the club, it was more than enough to convince Paris Saint-Germain to spend their newly-acquired fortune on the Swedish striker.
After a campaign in which he'd scored 28 goals in just 32 league games, Ibrahimovic made the move to Paris for a reported €21m, with an additional salary of at least €14m per season which made him the second best-paid footballer in the world.
8. Nikola Kalinic - €22.5m from Fiorentina to Milan
Fiorentina certainly made a quick buck on striker Nikola Kalinic in 2017, when Milan came calling for the forward after two seasons in which he'd picked up an impressive 33 goals and 10 assists for the Florence side.
Milan eventually got their man on an initial loan deal but were obligated to pay no less than €22.5m for the Croatia international. Unfortunately, it ended up being a waste of money, as Kalinic managed just 12 goals and assists in 41 games for the Serie A giants.
7. Marko Arnautovic – €25m from West Ham to Shanghai SIPG
Marko Arnautovic was a somewhat unexpected success at West Ham, when David Moyes converted the former Bundesliga winger into a striker and watched him bag 11 league goals for the club in half a season.
Such form then led to Chinese side Shanghai SIPG bidding a remarkable €38m for the striker in the January window. The bid was rejected and the striker signed a new contract with West Ham, but that didn't stop him leaving six months later for considerably less than the initial offer.
6. Samuel Eto'o – €27m from Inter to Anzhi
Samuel Eto'o may have reached the peak of his sporting success at Barcelona but he undoubtedly made history at Inter by helping the club win the Serie A and Champions League in 2009/10.
One year after that remarkable season, Eto'o was tempted away from the Italian side when Russian club Anzhi Makhachkala not only offered €27m to buy Eto'o but also a substantial salary of €20m per year to become the world's highest paid player. To no great surprise, the club and striker took them up on the offer.
5. Diego Milito – €28m from Genoa to Inter
Diego Milito did his old club Genoa a huge favour when he opted for a return to them in 2008 over offers from much larger clubs. He then proceeded to once again light up Italian football by bagging 24 goals in 31 league appearances for his old side.
This, unsurprisingly, caught the attention of Inter, who then signed the striker in May 2009 for no less than €28m, alongside a further €10m for midfield team mate Thiago Motta. In exchange, Genoa then picked up no less than five Inter players, among them a young Leonardo Bonucci.
4. Anthony Modeste – €29m from Koln to TJ Tianhai
After struggling to get his career going in France, Anthony Modeste finally hit some remarkable form in the Bundesliga first with Hoffenheim and then with FC Koln, who he scored no less than 40 goals in 68 games for before Chinese side Tianjin Quanjian came calling.
Koln were initially suspicious of the offer made for their striker, but eventually agreed to a two-year loan deal with an obligation to buy the forward for no less than €29m. Not bad for a recently-promoted club from the second tier of German football.
3. Chris Wood – €30m from Burnley to Newcastle
It's no great disrespect to say that Wood is clearly the most unremarkable name on this list, but there's no doubt that Newcastle bought the Burnley forward for a reason.
Whether it be the 53 goals he scored for Burnley or the 50 he's scored in 153 Premier League games, there's no denying that Wood knows how to put the ball in the back of the net in the English top flight. And right now that's all that Newcastle need.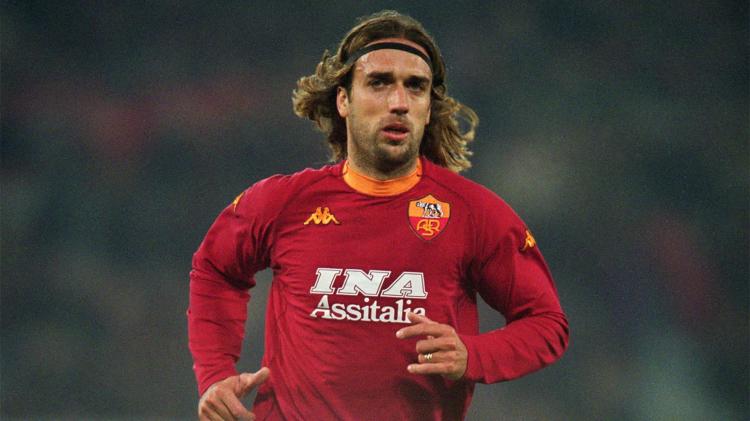 2. Gabriel Batistuta – €36.2m from Fiorentina to Roma
Over the course of an eight-year spell at Fiorentina which saw Gabriel Batistuta bag no less than 203 goals in 331 games, the Argentina international eventually moved on from the Florence club when Roma came calling in 1999.
The striker undoubtedly made the move to the Italian capital in search of silverware and after becoming the most expensive player over the age of 30 at the time, Batistuta finally got his hands on the Serie A title when he helped Roma clinch the Scudetto in 2001.
1. Cristiano Ronaldo – €117m from Real Madrid to Juventus
"And when Alexander saw the breadth of his domain, he wept, for there were no more worlds left to conquer." An old and famous quote which could have undoubtedly been applied to Cristiano Ronaldo's career in the summer of 2018.
After nine years with Real Madrid, the Portugal international had won two league titles, two Spanish Cups and no less than four Champions Leagues among countless individual awards. As such, Ronaldo made the short trip east to Turin for no less than €117m. Which, to this day, remains the most an Italian club has ever spent on a player in the history of football.