Do Arsenal spend as much on transfers as their league rivals?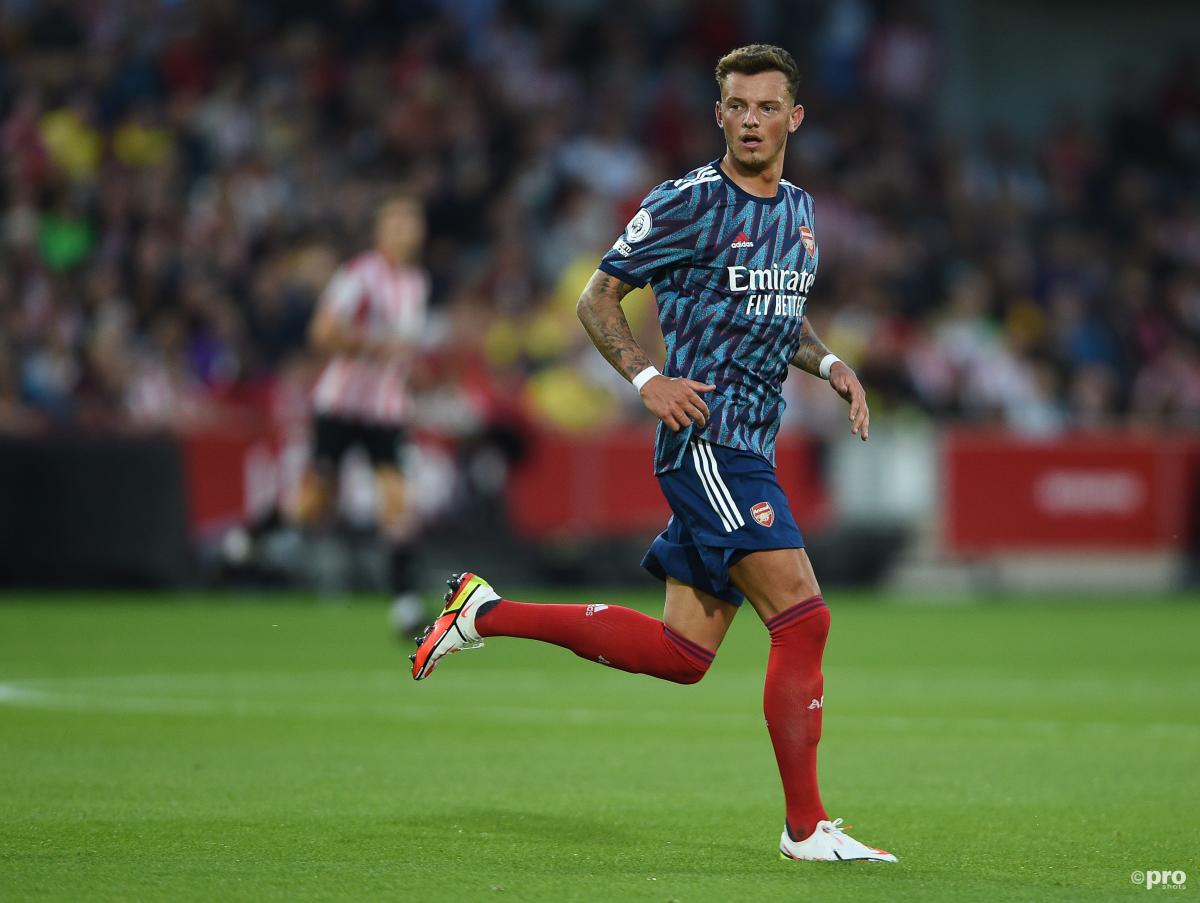 Not since 2004 have Arsenal won the Premier League, and since Arsene Wenger's departure, they've found themselves languishing outside the top four, and unable to break back in.
Under Wenger, they had 17 consecutive top four finishes, but since he's left, the same level of success hasn't been achieved.
Last season saw them finish down in eighth place, but late season form saw them just six points a Champions League spot. So, it's not all doom and gloom, but the side have been struggling of late.
Over this past summer, the club spent big in an attempt to close the gap between themselves and England's best sides. In total, £149 million was spent in the summer of 2021, on the likes of Aaron Ramsdale, Ben White, and Albert Sambi Lokonga, among others. As well as this, after a poor start to the season, results have picked up and Mikel Arteta even won the Manager of the Month award for September.
Now, former striker Olivier Giroud, who is currently playing for AC Milan having left Chelsea, has spoken out about how the Gunners can get back to their glory days.
When asked when Arsenal would return to the Champions League, the Frenchman told talkSport: "That's a good question. I think Mikel Arteta has got time to come back in the top four.
"But sometimes the problem, you know, is money plays a huge part in the success also.
"When you see Chelsea after winning the Champions League they spent over £80 million on Romelu [Lukaku] to reinforce the forward line and after spending a lot of millions also the year before.
"I think money plays a huge part but that's the thing with Arsenal, maybe they don't put as much as their opponents."
Have Arsenal spent less than their rivals?
Regarding Giroud's quotes about Arsenal spending less than other teams in the Premier League, just how true are they?
Looking at the past five years, which Premier League clubs have actually spent the most money?
How much have each of the 'big six' spent in five years?
| | | | |
| --- | --- | --- | --- |
| Club | Expenditure | Income | Profit |
| Chelsea | £793.4m | £554.6m | -£238.7m |
| Manchester City | £760.4m | £288.4m | -£472.1m |
| Manchester United | £665.7m | £185.7m | -£480.0m |
| Arsenal | £580.5m | £243.7m | -£336.8m |
| Liverpool | £440.2m | £283.5m | -£156.7m |
| Tottenham | £404.5m | £197.7m | -£206.8m |
In terms of money spent, it's unsurprisingly Chelsea and Manchester City right at the top of the list. They are both notoriously big spenders in the transfer market, all since their cash-rich owners took charge.
That money spent has though seen its benefits. City have won the league four times in five years, while Chelsea were victorious in the Champions League in 2021. Both spent big again this summer, with Chelsea bringing back Romelu Lukaku, and City signing Jack Grealish for a British record fee.
Arsenal are in fourth for money spent, ahead of Liverpool and Tottenham.
However, in regards to net spend, it's even more damning on the Gunners; over the past five years, only Manchester United and Manchester City have spent more than Arsenal.
They have, of course, splashed the cash in the market, but crucially haven't received loads back - certainly not as much as Chelsea, who have the highest expenditure in the league, but also the most income, with almost double that of second place.
The Blues may spend a lot, and are criticised for this, but they make a lot of it back thanks to player sales; Eden Hazard and Alvaro Morata are two examples of this.
For Arsenal to have a net spend higher than Chelsea, but still be finishing closer to midtable than the top four is worrying.
Furthermore, Liverpool's net spend of £156.7m is the 12th highest in the league, which shows how well a club can be run with a smaller budget than the likes of Chelsea.
Philippe Coutinho's exit certainly helped things, but that was smart business from the club, something Arsenal may not have done.
The Reds have won the Premier League and the Champions League recently, all while maintaining a much healthier net spend than Arsenal, who only have FA Cup glory to show for the money put into the squad.
At Arsenal, 79 players have been brought in, with a varying degree of success. While Liverpool have often operated smartly, buying Mohamed Salah for less than £40m would be one example, Arsenal have been erratic and overspent on several stars, including Nicolas Pepe, and Ben White.
Interestingly, Everton have spent more than both Tottenham and their city rivals Liverpool, but have received little for their investment in all honesty.
So, despite Giroud's comments, Arsenal do have the money and have spent a reasonable amount recently. Of course, the two Manchester clubs and Chelsea do have a bigger budget, but if they can start to operate more like Liverpool, which should be feasible, then Arsenal can get back to winning ways.