Why Odegaard is now Arsenal's main man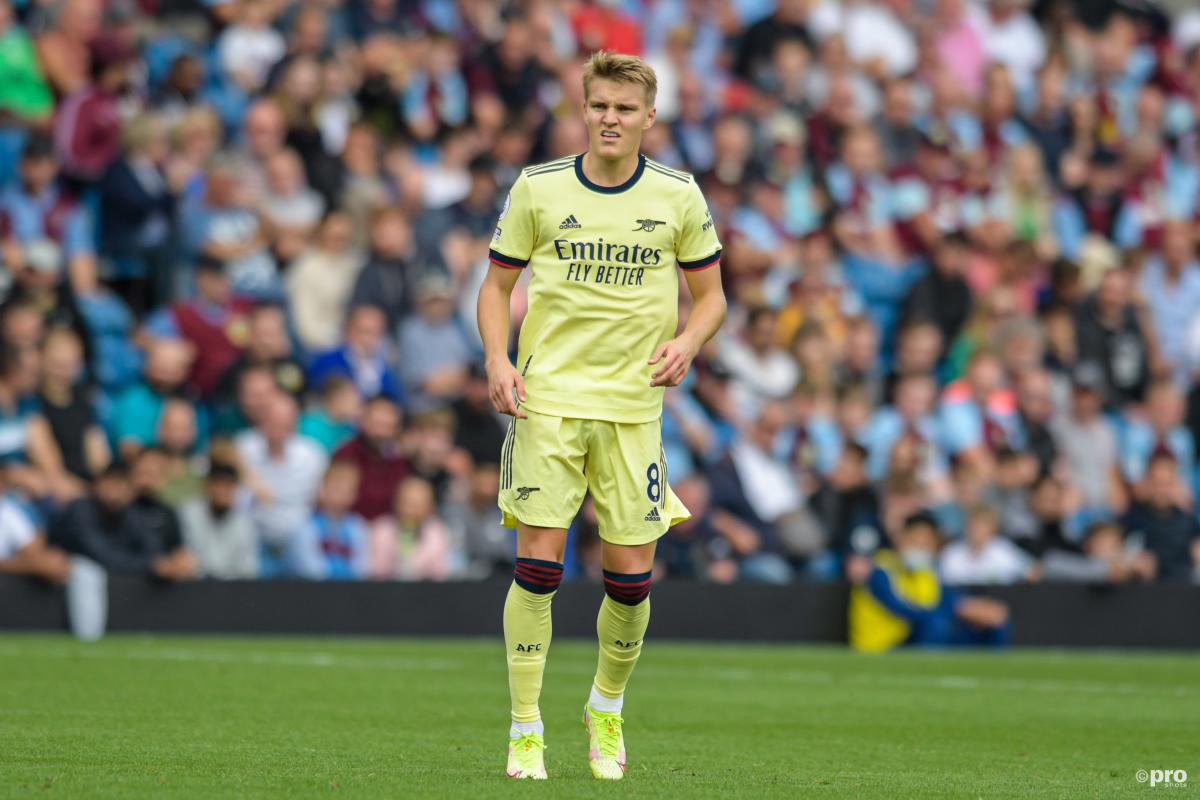 It seems as though Arsenal are back, or at least temporarily. Their 3-1 win over North London rivals Tottenham was quite simply superb, and it could get the ball rolling for a successful season.
After all, their squad isn't half bad. While they overspent in the summer, several of the new signing have already impressed, and their attack was on fire at the Lilywhites. Now, Tottenham were awful in the game, and spent almost the entirety of it chasing shadows, but a large part of that was down to how Arsenal played.
They had a promising start under Mikel Arteta, winning the FA Cup and the Community Shield, but since then things have gone from bad to worse. The Spaniard will now be hoping that this performance is the turning point in their campaign, and it could well be.
Goals from Emile Smith Rowe, Pierre-Emerick Aubameyang and Bukayo Saka inside the first-half blew Spurs away, but there was one man who failed to grab a goal or an assist but impressed throughout; Martin Odegaard.
Both Smith Rowe and Saka scored once and assisted once, and so were deservedly swamped with praise, but Odegaard flew under the radar a little.
He completed a match high tally of key passes (3), level with Saka and Heung-Min Son, had 64 touches of the ball, second in the Arsenal squad, and completed the most passes overall (50) in the Gunners team. He was at the heart of everything Arsenal did, and he had almost the perfect game.
How good has Odegaard been at Arsenal?
Some would argue that Odegaard's start to life as an Arsenal player has been underwhelming, and not worth the €35 million they paid for him, but that's simply false. He may have only racked up two goals and two assists in 18 Premier League games, but his general work on the pitch has been exceptional.
Odegaard seemingly never makes the final pass, but his tally of 4.45 shot-creating actions per 90 ranks in the 90th percentile in Europe's top five leagues, and there have been a multitude of examples where he's played the pass before the assist, hence getting little to no credit. Against Tottenham, that happened for Smith Rowe's goal, whilst it has also happened last season against West Ham, twice, Leicester, and Newcastle.
His xT (expected threat), which analyses the likelihood of a team scoring from a certain position on the pitch, is also simply superb. Of players with more than 900 minutes in the Premier League last season, Odegaard was joint first for xT with a tally of 0.27 per 90, tied with Kevin de Bruyne.
While his name doesn't always appear on the list of excellent creators, Odegaard simply is a supremely talented No.10, and his relationship and understanding with Smith Rowe and Saka will ensure the Gunners have a trio of players to play behind a central striker for the next decade, if they can keep hold of them.
Smith Rowe has started this season in fantastic fashion, and the Hale End graduate seems to string Arsenal's attacks together, or at least he did until Odegaard came into the side. With the Norwegian dictating the tempo, it's allowed Smith Rowe to push a little higher, and focus on contributing in the final third, rather than ball progression. That job is now left to Odegaard who is completing nearly double the amount of progressive passes in comparison to the Englishman (4.74 to 2.77).
In terms of underlying numbers, Odegaard outranks Smith Rowe is almost every regard, and while Arsenal's academy graduate has received most of the plaudits this campaign, it's time Odegaard was shown some love.
While he does need to up his final third output, Arteta will no doubt be more than happy with the contribution Odegaard is making. He's simply making the Gunners a much better side, and without him, the drop off would be massive.
With that being said, the Norwegian is slowly, under the radar, becoming Arsenal's most important player.