Why Arsenal would be the perfect fit for Martial after Man Utd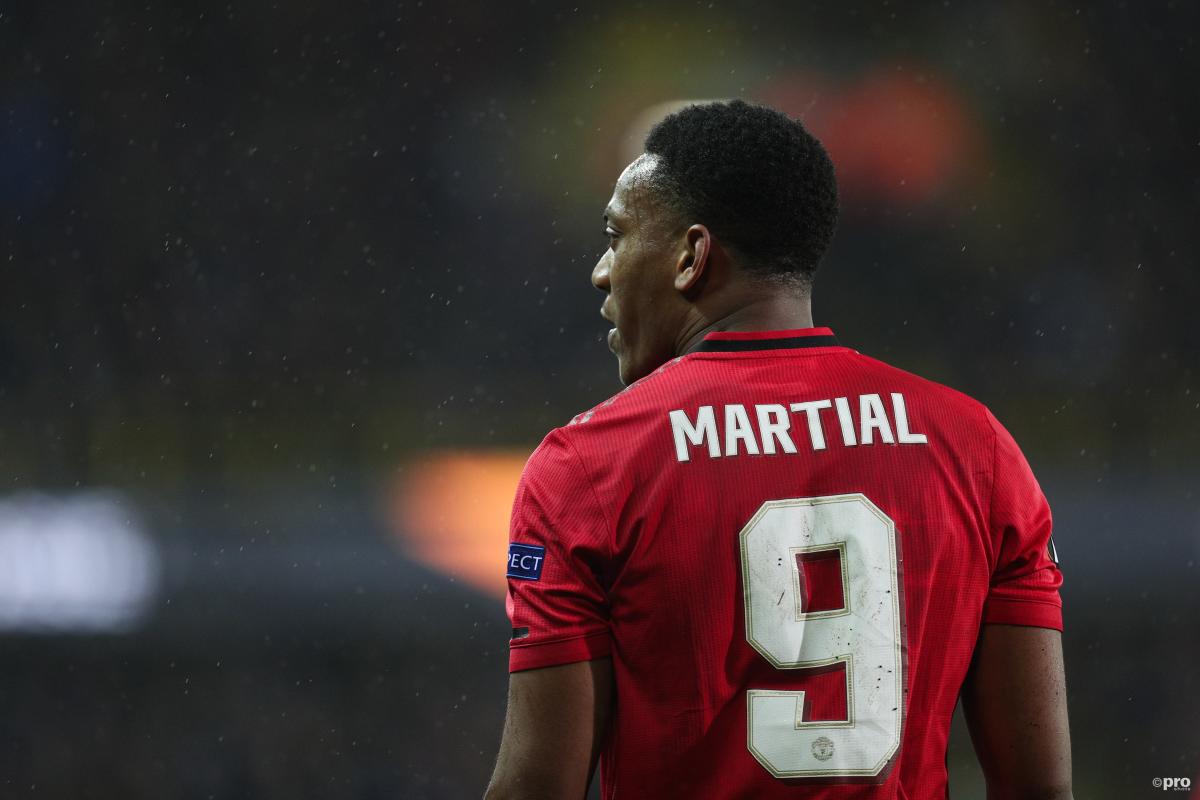 While Manchester United fans are still revelling in the players that joined the club in the summer, the club seem to already be working away on who may leave in January.
A number of forward players look set to make way for the arrival of Jadon Sancho and Cristiano Ronaldo, with Jesse Lingard and Anthony Martial's time at Old Trafford seemingly set to come to an end sooner rather than later.
However, while Lingard may attract plenty of interest from other clubs, his expiring contract will mean Man Utd are unlikely to make much from a sale in the January window.
So that's why the sale of Martial will be so important. Man Utd will need a keen buyer with cash to burn if they are to move the French striker on without being stung in the market.
And that's where Arsenal may be able to lend their old rivals a helping hand.
He wouldn't cost too much
Although Martial is currently valued at just under £50 million at the moment, he would likely go for much less in the January window.
Indeed, that's exactly what a new report by Eurosport suggests, as they hint at an asking price of no more than £40 million from Man Utd.
While that may be a sizable sum, it's certainly not enough to break the bank at Arsenal and may end up being a very fair price for a player like Martial in the long run.
He's the perfect Lacazette replacement
One of the reasons Martial would work so well at Arsenal is because they're exactly what they're looking for right now.
While Mikel Arteta may not be willing to publicly admit it just yet, it seems as though the club are resigned to losing Alexandre Lacazette at the end of the season when his contract expires and that means they'll need a new No.9.
Part of the reason Martial has been so inconsistent at Old Trafford is because he's often been pushed out wide when he is, undoubtedly, a classic striker that loves to play centrally and burst into the box.
There's no doubt that the French talent would have to prove his worth to Arsenal fans, but at the London club he may find the perfect platform to show the Premier League just how good he can be.
He's a bit of an Arsenal fan
Another fascinating aspect of Martial being linked with a move to Arsenal is that the striker is already a well-versed fan of the club.
When he first made the move to Man Utd he, rather awkwardly, admitted that he was a huge fan of Thierry Henry and Nicolas Anelka as a child and therefore spent a huge amount of time watching the London club.
"I followed Arsenal as Thierry Henry was there, also from Les Ulis," he told Manchester United's official website in 2018.
"For my French heroes, I had Thierry Henry, of course, and then Zinedine Zidane, Zizou. They were the best. I admired strikers, number 10s.
"Another player who I really liked was Nicolas Anelka. He was a really great player, quick with loads of skill."