Phil Jones fires back and labels Rio Ferdinand's comments 'really poor'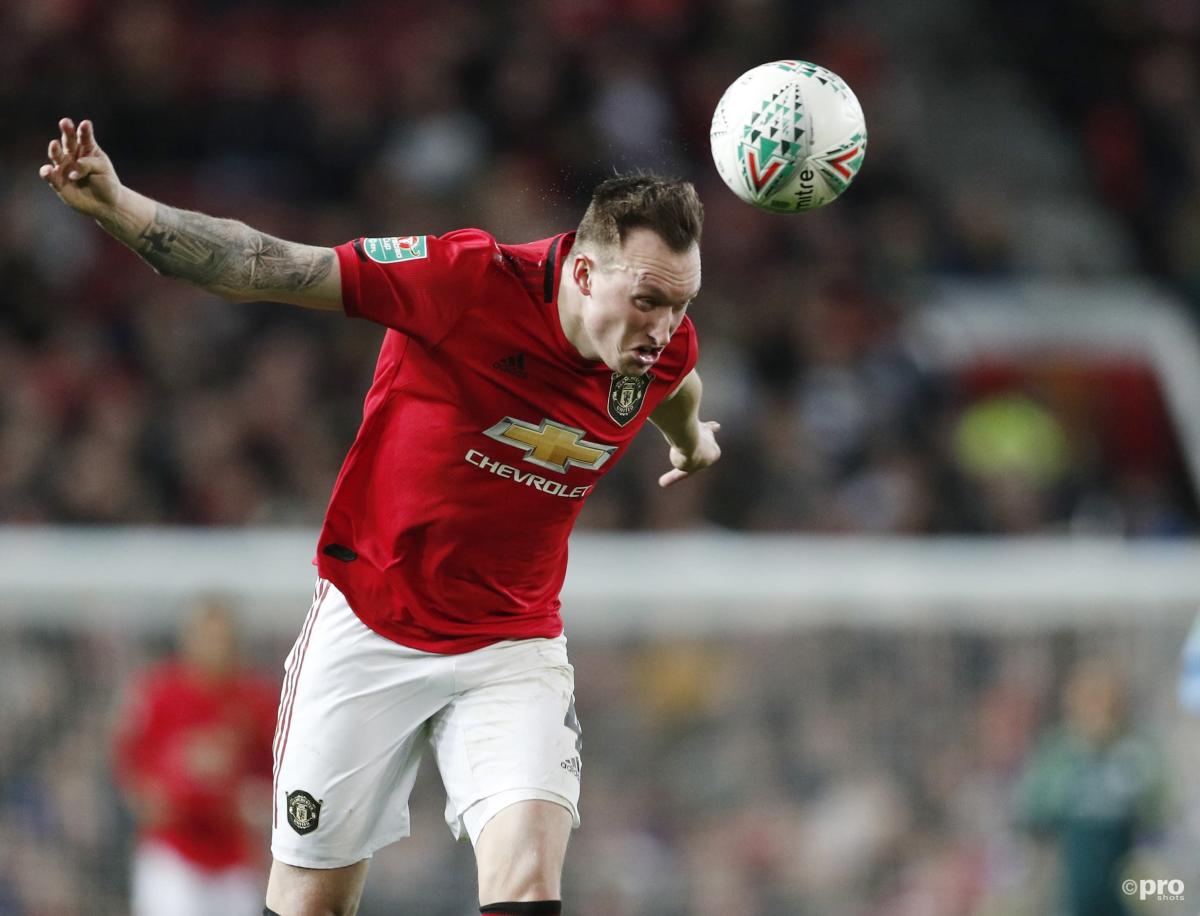 Phil Jones is finally able to see some light at the end of an injury tunnel and is looking forward to returning to action, but it hasn't been easy for the centre-back during his time on the sidelines.
WHAT IS THE PREMIER LEAGUE TABLE?
The 29-year-old was even criticised by former teammate Rio Ferdinand during his injury rehab.
Ferdinand called Jones a "waste of time" during a podcast appearance and claimed Jones, who has a contract with Manchester United until 2023, was taking up a first-team spot that could have gone to a promising youth player.
🚨 ICYMI 🚨

🗣️ 'If I was in the squad with someone like that I wouldn't talk to them - They are a waste of time.'

Rio Ferdinand has given it both barrels to old Manchester United teammate Phil Jones | #MUFC

Football w/ @paddypowerhttps://t.co/pi1XCiTHeK

— Off The Ball (@offtheball) August 26, 2021
Phil Jones speaks out
"Listen, the respect I've got for him is enormous as I've shared a dressing room with Rio and he is a great professional and I Ioved playing with him and learned so much off him," Jones started in an interview with The Times. "But what he said was poor. Really poor. I'm not into disputes, not into arguments, and if he didn't know, he didn't know."
"Look, I'm private, so maybe people don't understand me, but that's the total opposite to how I am. I've done my absolute utmost. From tablets, to my diet, to setting up my house so that every time I get back from training I'm sitting in recovery boots and have my ice machine ready. Nobody can say 'You didn't do enough.' I'll fight for United until someone tells me 'Go somewhere else.'"
Phil Jones on 'the keyboard warriors'
Asked about other critics, the so-called keyboard warriors, Jones also had something to say.
"I'm proud of my career and when it finishes and I'm enjoying my life - and by the way I'm super fortunate that I'll be able to do that, because footballers are fortunate - the keyboard warriors will still be in their mum's spare bedroom, sipping Diet Pepsi that's flat, eating a Pot Noodle, sitting in their boxers, tweeting."