Is Solskjaer to blame for Sancho's poor start at Man Utd?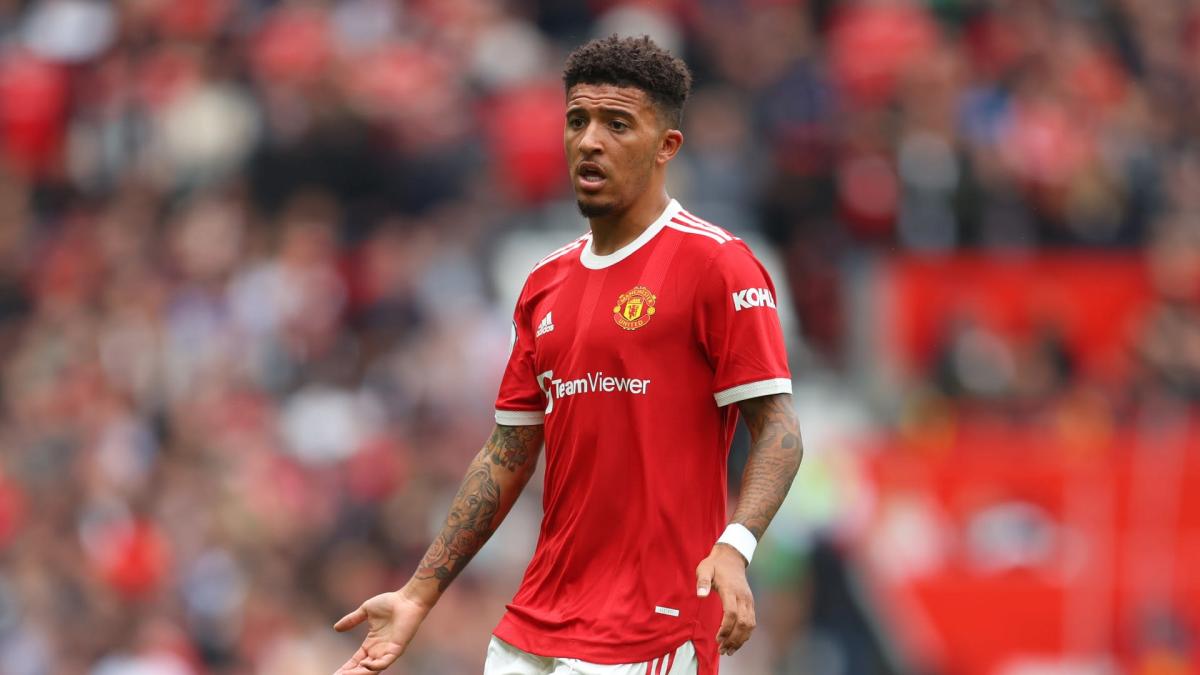 Former Manchester United star Roy Keane has come out in defence of Jadon Sancho, following another poor performance from the new signing.
Despite the Old Trafford side picking up an impressive 2-1 victory over West Ham on Sunday, the England international was nowhere to be seen until he came on for a late cameo in the second half.
So far this season Sancho has started just two of Man Utd's six games in all competitions and has yet to register a goal or assist for his new club since making a £76.5 million move from Borussia Dortmund in the summer.
However, despite the winger's struggles to break into Ole Gunnar Solskjaer first team plans, Keane is far from worried about Sancho just yet.
"He'll be fine." the former United skipper said on Sky Sports. "He's been at the club what, two months. There's been a lot of changes, new players coming to the club – give the kid a break.
"He's still learning his trade, he's still a young player, big expectations.
"He's come to a new club where he's certainly not going to be a star man, he'll be down the pecking order and he's got to adapt to all that. Give him a chance."
So what's behind Sancho's poor start to life at Old Trafford and could Solskjaer's coaching be behind it?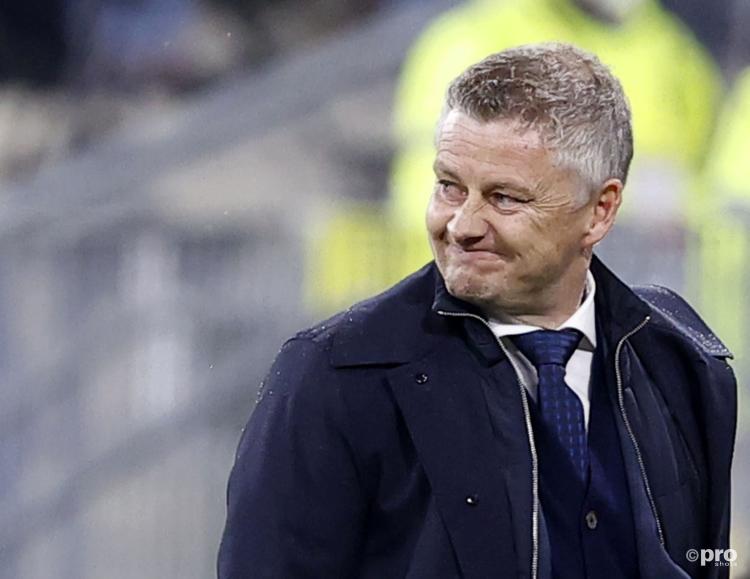 Solskjaer's record with Man Utd forwards
While the Old Trafford club have slowly but steadily improved under Solskjaer there hasn't been one, coherent plan for his team's attack that has stood out during his spell in charge of the club.
Strikers have come and gone, make-shift transfers have stepped in to help out from time to time and young prospects have thrived and waned in seemingly equal measure.
Indeed, when we look at the goalscoring form of four players in particular - Marcus Rashford, Anthony Martial, Jesse Lingard and Daniel James - we can see how their inconsistent form is the only consistent pattern in Solskjaer's side.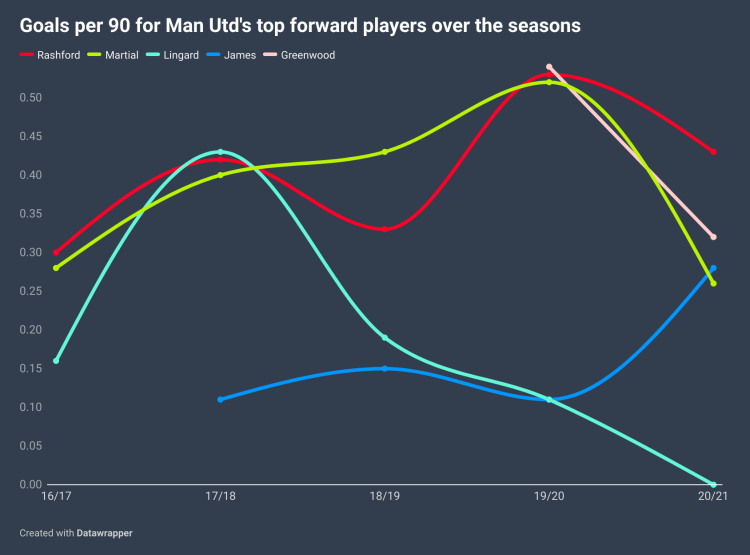 For example, prior to the arrival of the Norwegian manager, Rashford was averaging 0.42 goals per game for Man Utd. That shot up in 2019/20 to 0.53 per game, but has since dipped back to 0.43 for last season.
Similarly, Martial's average hit an all-time high of 0.52 goals per 90 minutes in 2019/20 but then dropped dramatically to 0.26 last season. And Lingard, who has struggled for game time since Solskjaer's arrival, has seen his numbers fall steadily since 2017/18.
Even Mason Greenwood, who is considered a bright spark in Man Utd's attacking line up, saw his own tally fall from 0.54 goals per 90 in 2019/20 down to just 0.32 last season.
Whether the Norwegian tactician is to blame for this is anyone's guess, but there is certainly not steady improvement across the board from Man Utd's key attacking players and in many cases the goal scorers in question have struggled to match their impressive returns in the 2019/20 season.
As such, it perhaps shouldn't come as a surprise to see Sancho struggling in Solskjaer's front line. Inconsistency seems to be a common theme when it comes to attacking players at Man Utd these days.