FIFA 22 ratings: The 20 fastest players on the game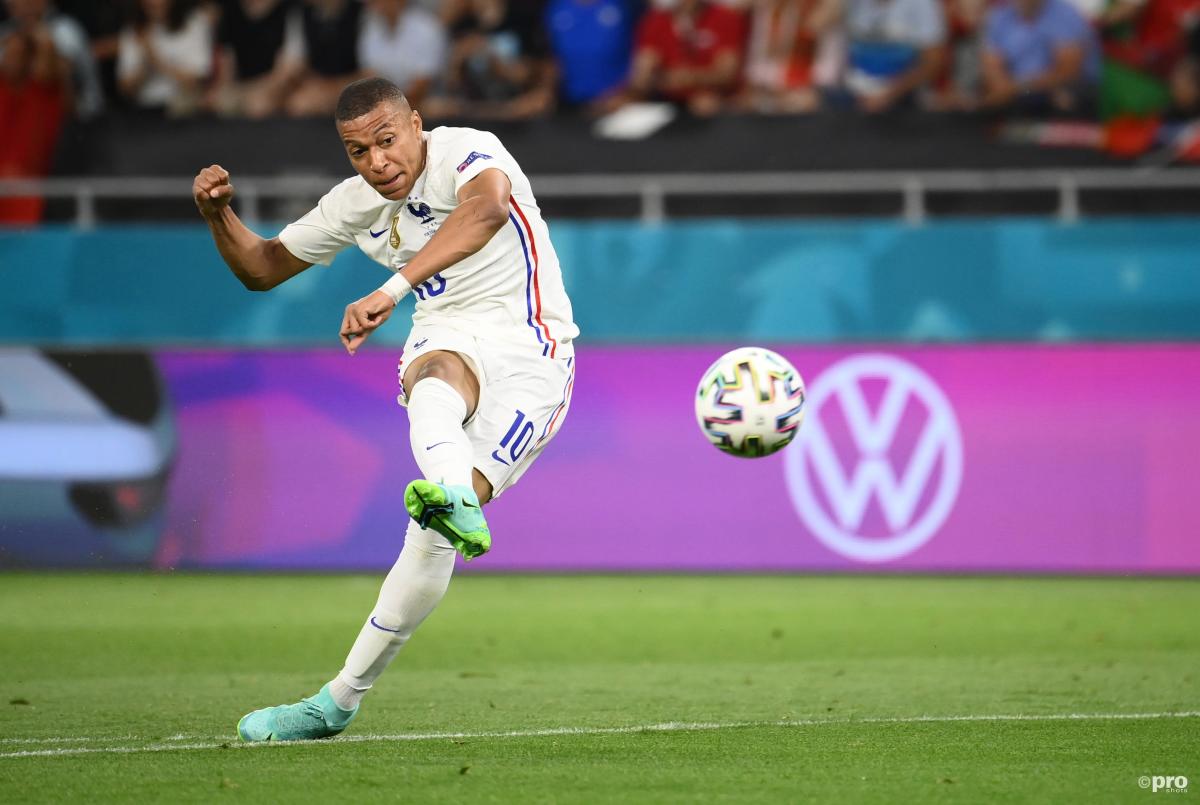 Kylian Mbappe is the fastest player in FIFA 22, with the Paris Saint-Germain star receiving a rating of 97 for pace.
The World Cup winner is the cover star of FIFA 22, with his participation announced earlier this year.
As well as being the fastest player in the game, Mbappe is one of the overall best players in FIFA 22, with an overall rating of 91.
To complement his electric speed, he also has a dribbling rating of 92, making him one of the most potent players with the ball at his feet.
The second-fastest player in FIFA 22 is Wolves winger Adama Traore, who has a rating of 96 for pace. The Spain international has sometimes been criticised for his final product in the Premier League, but users will be able to use him as they wish, utilising his immense speed down the wing before making the final ball decision themselves.
Traore is joined on 96 for pace with Bayern Munich wideman Alphonso Davies. He has burst onto the scene over the last 18 months and can be a machine with his speed on the left wing.
Former Manchester United winger Daniel James is next, with players selecting Leeds Utd now able to enjoy his pace.
He has a pace rating of 95, which is the same as Real Madrid's Vinicius Junior and PSG summer signing Achraf Hakimi.
Most of the players left in the top 20 have a pace rating of 94, though their overall rating ranges from high to fairly low.
All of these players can be purchased on Career Mode as well as FIFA Ultimate Team.
FIFA 22 Fastest Players
Highest Pace Rating in FIFA 22
| Player | Club | Pace | Overall |
| --- | --- | --- | --- |
| Kylian Mbappe | PSG | 97 | 91 |
| Adama Traore | Wolves | 96 | 78 |
| Alphonso Davies | Bayern | 96 | 82 |
| Daniel James | Leeds | 95 | 77 |
| Vinicius Jr | Real Madrid | 95 | 80 |
| Achraf Hakimi | PSG | 95 | 85 |
| Gerrit Holtmann | Bochum | 94 | 72 |
| Ismaila Sarr | Watford | 94 | 78 |
| Georges-Kevin Nkoudou | Besiktas | 94 | 75 |
| Linton Maina | Hannover | 94 | 70 |
| Rhayner | Sanfrecce Hiroshima | 94 | 69 |
| Tom Barkhuizen | Preston | 94 | 71 |
| Takeshi Kanamori | Avispa Fukuoka | 94 | 64 |
| Franck Acheampong | Shenzhen | 94 | 77 |
| Inaki Williams | Athletic Bilbao | 94 | 81 |
| Sebastian Villa | Boca | 94 | 76 |
| Chidera Ejuke | CSKA Moscow | 94 | 74 |
| Moussa Diaby | Leverkusen | 94 | 81 |
| Rafa | Benfica | 94 | 82 |
| Theo Hernandez | Milan | 93 | 84 |