Why Hakimi picked PSG over Chelsea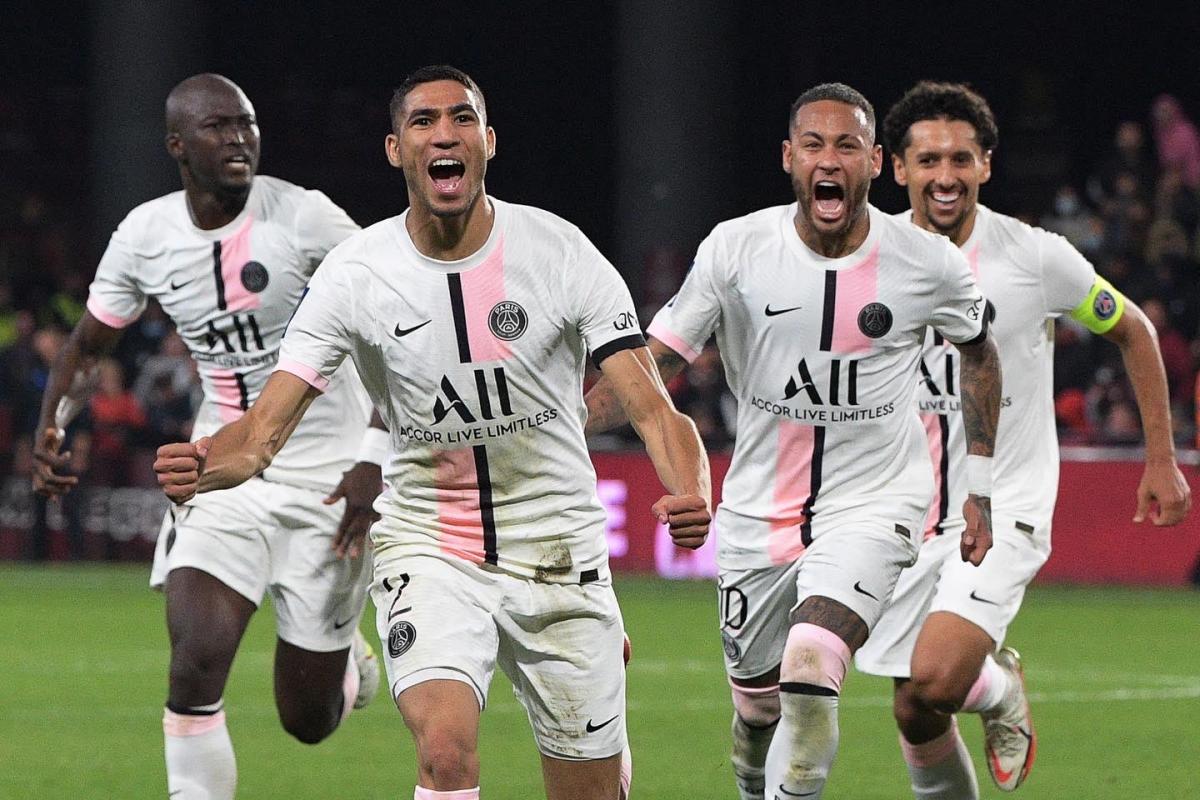 Achraf Hakimi has made an instant impact at Paris Saint-Germain since arriving from Inter in the summer, but the Morocco international right-back faced a difficult decision to pick between them and Chelsea.
The Blues, who are, of course, Champions League winners, were also very interested in his services.
However, in the battle between the two heavyweights, both of whom are no strangers to spending big, it was PSG who prevailed in grabbing him from Inter for €60 million.
But why?
Hakimi's reasons
Speaking to L'Equipe Mag, Hakimi has given some insight into his thinking.
"When I received these two offers, I had an intuition that I had to go to Paris, that I would be happy there," he explained.
"PSG is a great club and I appreciated how people liked me and wanted me here. I was lucky to see my arrival accompanied by some big transfers. I'm already sure that I haven't made a mistake, I'm feeling good, we have a dream team and I'm proud to be a part of it."
Jusqu'à la fin 💪🏾⚽️⚽️ pic.twitter.com/xdYzjN4v57

— achrafhakimi (@AchrafHakimi) September 22, 2021
Indeed, Hakimi has been perhaps PSG's top performing player in the early part of the season. He especially caught the eye in midweek as he scored twice, including a 95th-minute strike, to defeat Metz 2-1.
He went on to explain that PSG head coach Mauricio Pochettino impressed him.
He's a manager I like – he likes to dominate matches with possession and play very offensively.
- Achraf Hakimi
Asked what the Argentine told him, he replied: "That he liked my style of play and that I would learn a lot with him. We got along well during that conversation. He's a manager I like – he likes to dominate matches with possession and play very offensively.
"A few years ago, he wanted me at Tottenham. He has a style of management and play which could help me progress. I needed a coach who could have faith in me and give me the freedom to attack."
Hakimi's form has been such that any side in the world would be lucky to have him, and PSG will be delighted he ultimately chose their project instead of the rival one from Chelsea.