Why Liverpool have taken a different approach in the transfer window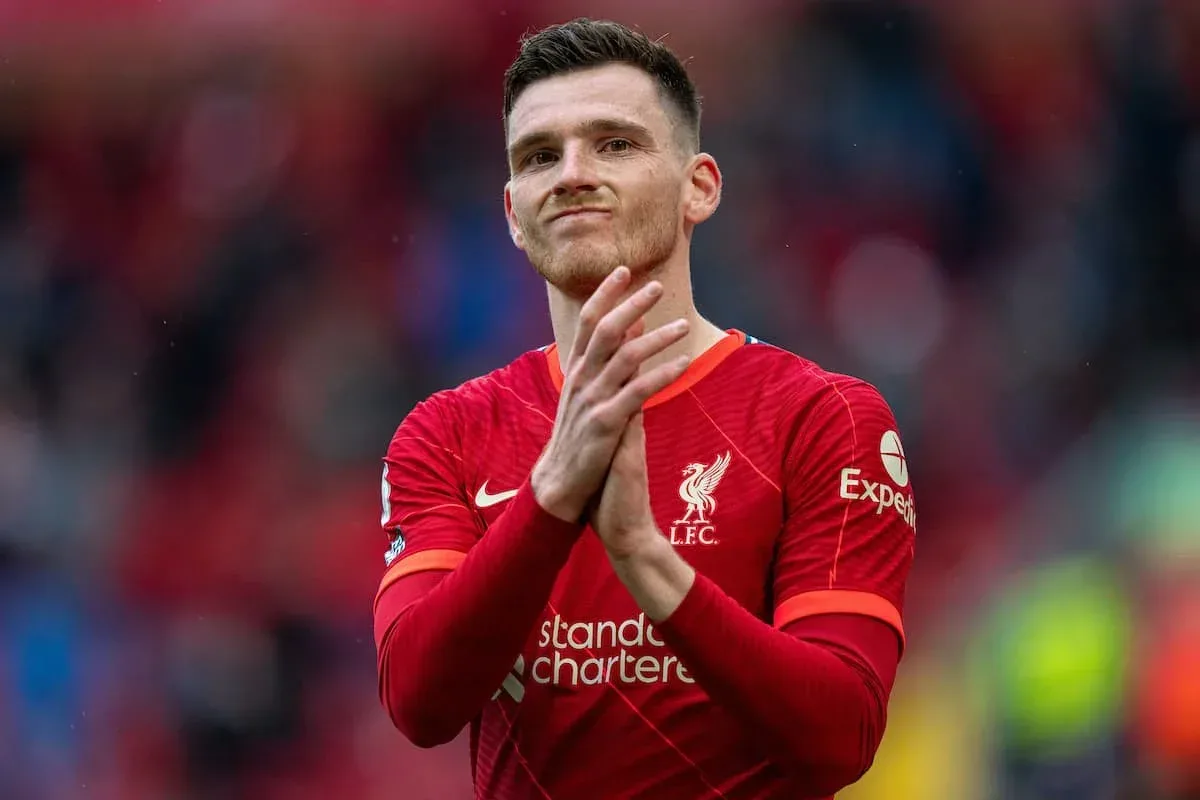 Liverpool have continued their impressive summer of internal housekeeping by Andy Robertson to their growing list of star players on renewed, long-term contracts.
The Scotland international confirmed on Tuesday that he had agreed a new deal at Anfield that will keep him at Liverpool for another five years.
Trending
Robertson is just the latest example of Jurgen Klopp and his backroom staff taking a different approach from the spending spree shown at Arsenal, Chelsea, Manchester City and Manchester United this summer.
While their rivals have splashed the cash, Liverpool have remained restrained in their own spending and have instead opted to consolidate what they already have.
New contracts over new signings
Rather than spend their budget on signing new players, Liverpool have clearly prioritised the need to tie their key players down to long-term contracts.
In June back-up players like Adrian and Caoimhin Kelleher signed new deals, then in July young stars Harvey Elliott and Trent Alexander-Arnold agreed extensions to their contracts, along with midfielder-turned-defender Fabinho. Then, as if that wasn't enough housekeeping for one summer, Alisson and Virgil Van Dijk signed up new deals that will keep them at Liverpool until 2027 and 2025 respectively. Robertson, the latest to join the club, signed a new deal on Tuesday.
And it seems as though Liverpool are intent on continuing this trend. According to reports in England, club captain Jordan Henderson is set to be offered a new deal and Mohamed Salah could end constant speculation over his future by agreeing an extension before the end of the window.
Will it work?
Klopp and his backroom staff may simply be responding to the fact that Liverpool don't have the same limitless budget that the likes of City and Chelsea seemingly do, but there may be some logic behind their decision to keep what they have rather than spend money on new stars.
There's no doubt that this move places a huge amount of trust and belief in the notion that Liverpool still have more than enough quality within their squad to once again challenge for the Premier League title. Which, going by their 3-0 win over Norwich in the opening weekend, may not be a bad bet.
Klopp can certainly lay claim to some of the best goalkeepers, full-backs, central defenders, midfielders and forwards in the league and assuming they don't suffer another serious injury crisis, Liverpool's current squad should have enough to at least challenge at the top of the table this season.