Pogba, Richarlison and the potential Mbappe replacements at PSG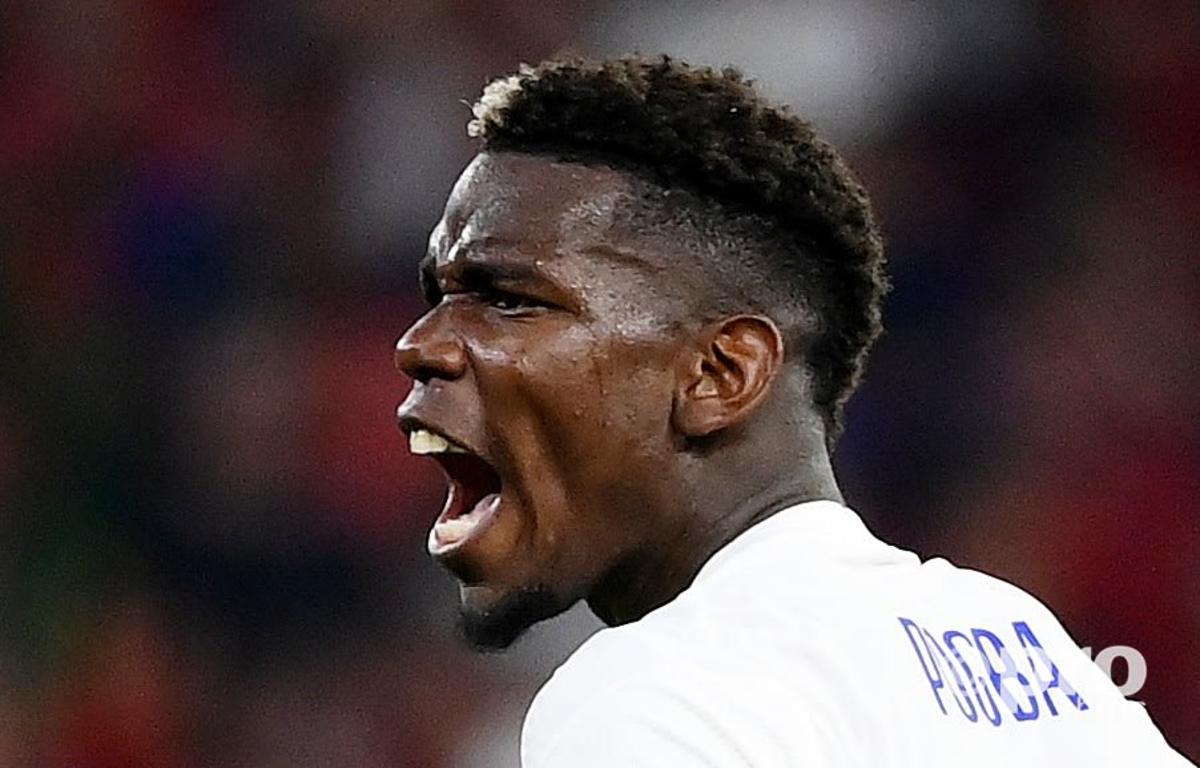 Kylian Mbappe appears all but out the door at Parc des Princes, with Real Madrid closing in on a massive transfer for the PSG star.
The 22-year-old is believed to have rebuffed as many as six offers to extend his contract at PSG, with his desire for a move to Madrid very public knowledge for some time.
With a matter of days remaining in the transfer window, PSG's attention will turn fully towards securing a replacement for their star man.
Mauricio Pochettino's side have already had a transfer window for the ages, bringing in Lionel Messi among a host of other big-name players on free transfers, but they will have to delve into the piggy bank to fill the Mbappe-shaped void.
Paul Pogba
PSG have been long-time admirers of Paul Pogba, and in quite a similar situation to that of Mbappe, the Manchester United star has failed to act swiftly in tying down his future at Old Trafford.
That has ensured the possibility of his exit continues to linger around Carrington, but Ole Gunnar Solskjaer has repeatedly maintained the Frenchman would remain a Manchester United player now and into the future.
Multiple reports have linked PSG with a renewal of interest in the 28-year-old if or when Mbappe leaves, and Pogba could finally be ready to leave after years of scrutiny over his future.
Richarlison
Fresh from winning a gold medal at the Olympics with Brazil, Richarlison has begun the Premier League season with a goal on opening day for Everton.
But the Toffees could be the latest team to be left reeling by this continent-wide merry-go-round, with PSG believed to be also eying Richarlison as a potential Mbappe replacement.
The Brazilian has scored 33 league goals across the last three campaigns for Everton, and at 24 years of age he could be ready to take the next step to a European powerhouse.
Raheem Sterling
The aforementioned merry-go-round right across Europe could also see Cristiano Ronaldo's rumoured move to Manchester City influence things.
If, or when, City do secure the signature of the former Man United legend, Pep Guardiola is believed to be happy to let Raheem Sterling leave the Etihad Stadium.
The 26-year-old was left frustrated by reduced minutes last season and had his least prolific campaign for some time, which could pave the way for a move that would suit all parties involved.
Erling Haaland
Who doesn't want Erling Haaland at the moment? L'Equipe have put the Norwegian's name on the list of players that Les Parisiens could chase if Mbappe walks out the door.
The forward shot to prominence after a stunning Champions League campaign with RB Salzburg, and despite securing a move to Borussia Dortmund in January 2020, many of Europe's top clubs have been persistently linked with a transfer.
PSG could turn their attention to the 21-year-old, but equally Real Madrid are said to hold an interest in Haaland if they can't get the Mbappe deal over the line.
Eduardo Camavinga
Also in that L'Equipe report was Eduardo Camavinga. The 18-year-old has gone from strength to strength at Stade Rennais in the last two seasons and now has big clubs circling.
With plenty of attacking options currently in the squad, an extra number in midfield could help cover the loss of Mbappe and PSG have been keeping tabs on Camavinga for some time.
While many of the signings PSG have made so far have been players either in or beyond their prime, a player of Camavinga's potential could be the club's next star man for years to come.
Robert Lewandowski
When news broke that Robert Lewandowski could be seeking a fresh challenge and a move away from Bayern Munich, questions quickly arose as to where he might land.
While this might be an outside shot at the moment, PSG could add the Pole to the likes of Zlatan Ibrahimovic and Edinson Cavani that have the led the line for the club in years previous.
How serious the former Dortmund front man is about looking elsewhere remains to be seen for now, but PSG could be tempted by his availability and potential low cost compared with some of the younger options.