Who is Mohamed-Ali Cho? The England youth star compared to Mbappe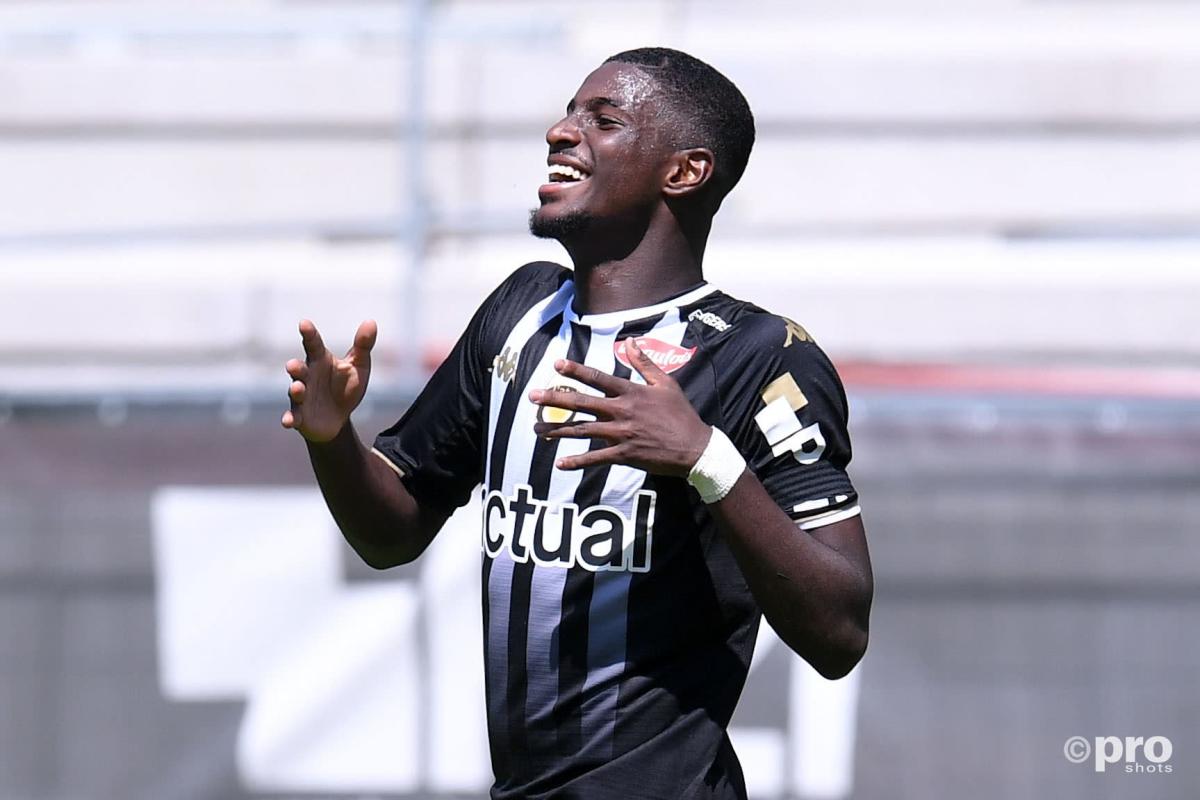 Mohamed-Ali Cho's excellent performances for Angers in Ligue 1 have caught the eye, with the England youth international starring for Gerald Baticle's side.
Cho was actually born in France but he spent most of his childhood in England, where his parents worked. London-based, he was initially spotted by West Ham but instead went to Everton, although he had already been in Paris Saint-Germain's youth ranks before then.
Although there was interest from some of Europe's biggest clubs, he elected to move to Angers, where Nicolas Pepe notably took his first professional steps. When he signed for Angers, he became Europe's youngest professional.
Now Cho, who has represented both England and France at international youth levels, is hoping to follow in the footsteps of the Arsenal attacker.
What position does Mohamed-Ali Cho play?
Mohamed-Ali Cho is a versatile attacking player, capable of playing across the forward line of the teams he has turned out for.
How old is Mohamed-Ali Cho?
Cho is 17 years old and was born on 19 January 2004.
What is Mohamed-Ali Cho's height?
Mohamed-Ali Cho is 182cm (6ft) tall.
How good is Mohamed-Ali Cho?
Mohamed-Ali Cho has shown tremendous promise during his Ligue 1 appearances for a player who is so young. He is already build far more powerfully than the average 17-year-old and possesses tremendous pace, strength and technical ability.
The physical change he has made since signing his first professional deal has been impressive. At that time, he was readily compared to Nicolas Pepe and Ousmane Dembele, other players who also came through in the north west of France, as well as Allan Saint-Maximin.
In what he can do and in the way he plays, he's the Kylian Mbappe of Angers
- Abdel Bouhazama, Angers' academy director
"In what he can do and in the way he plays, he's the Kylian Mbappe of Angers," Abdel Bouhazama, Angers' academy director, told Ouest France.
"He's very mature and his family are grounded. There's a real balance in his life. He works hard in training and he attached real importance to his education."
If he is impressive off the field, he has also been shining on it.
One of his breakthrough matches was a stunning 3-0 Ligue 1 victory over Lyon at Stade Raymond-Kopa.
"I knew he was a force of nature and capable of sparkling in his game, but at this level he still blows me away," Bouhazama said.
France Under-19 boss Lionel Rouxel, meanwhile, has been a little more circumspect.
"Don't go too fast and remember that he's only 17, but his potential for Ligue 1 is very good," the coach said. "He must become more precise in scoring areas. He has a surgical left foot but he will also have to use his right and work on his heading."
Nevertheless, Cho has the raw attributes to become a star and at just 17 has time on his side, too.
✍️ Mohamed-Ali Cho signe pro !

Angers SCO est très heureux d'annoncer la signature du premier contrat professionnel de Mohamed-Ali Cho. Le jeune footballeur a décidé de s'engager avec le SCO jusqu'en 2️⃣0️⃣2️⃣3️⃣ !

📄➡️ https://t.co/UN9lMPKeJI pic.twitter.com/58kaLPNJEk

— Angers SCO (@AngersSCO) May 2, 2020
When does Mohamed-Ali Cho's contract expire?
Mohame-Ali Cho is under contract with Angers until June 2023.
What is Mohamed-Ali Cho's Instagram?
Mohamed-Ali Cho's Instagram page can be found here. As of August 2021, he has 17.1k followers.