Saul Niguez: What type of player is the Chelsea and Man Utd target?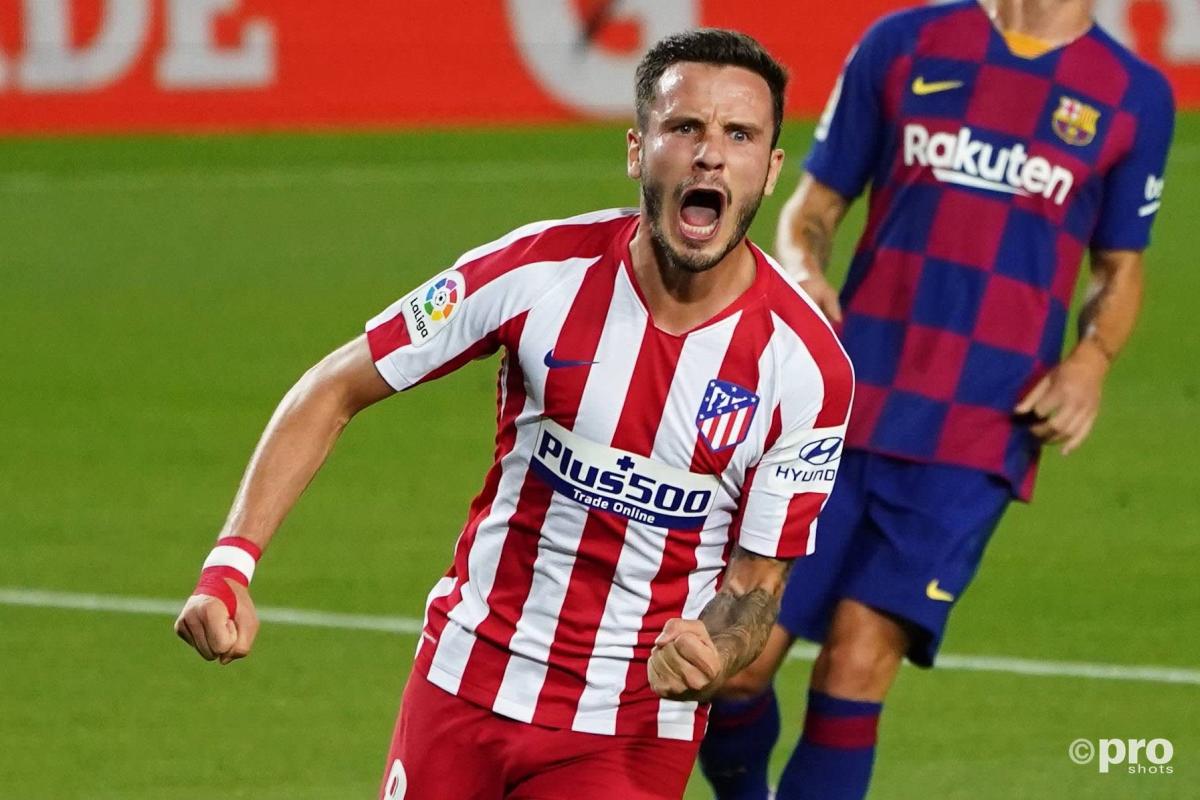 Atletico Madrid midfielder Saul Niguez has been strongly linked with a move to the Premier League this summer, with Manchester United, Chelsea and Liverpool all said to be interested.
Saul was previously a guaranteed starter under Diego Simeone at Atleti, but injuries and a dip in form in 2020/21 saw him start just 22 games in La Liga.
That number came down from 35 in the previous campaign.
FOOTBALLTRANSFERS' MOST VALUABLE PLAYERS IN THE WORLD
The emergence of Marcos Llorente, the ever-presence of Koke, and the recent purchase of Rodrigo De Paul means that Saul has a major fight on his hands for minutes, so much so that he is believed to be seeking a new challenge away from the Spanish capital.
If one of the elite sides in England snap him up, what kind of player will they be getting?
What position does Saul play?
One of Saul's greatest strengths is his versatility as he is able to play as a deep-lying midfielder, an attacking midfielder, and even as a right or left midfielder. His strongest role is probably in the centre, acting in a box-to-box capacity as he has the quality to contribute in the final third and the fitness to get back and help out, too.
What height is Saul?
Saul is just over six feet tall.
How many goals has Saul scored for Atletico?
Saul has scored 43 goals in 339 matches for Atletico.
How many assists does Saul have for Atletico?
Saul has 20 assists for Atletico.
How good is Saul?
Saul is definitely an all-rounder when it comes to being a central midfielder.
He is an excellent passer of the ball, and as Simeone loves to play a counter-attacking system, it is vital that possession is moved as quickly as possible in the transition.
The Spaniard is equally as adept at sliding through-passes into the middle for his forwards, or spraying diagonal passes out wide to spread the play.
As a midfielder under Simeone, though, you need to be tenacious and Saul certainly is that. He is superb at pressing so would fit into a team that adopts this system.
He averaged 1.7 tackles per game in La Liga last season.
Saul can shoot, pass, has rhythm, plays with his head
- Diego Simeone
In 2017, Simeone said of Saul:
"Always since I got to the club [in 2011], beyond the goal of winning titles, that were achieved, I always said that I wanted to promote [home-grown] players.
"Saul, Koke, Lucas [Hernandez], Thomas [Partey], it's a group of guys who always responded well since I arrived.
"Saul has all the conditions to be among the best midfielders in the world. He can shoot, pass, has rhythm, plays with his head."
What is Saul's value?
Saul has a FootballTransfers value of €69m.
What clubs are interested in Saul?
Saul has most prominently been linked with Manchester United, Chelsea and Liverpool.
Man Utd have secured two major signings this summer in Jadon Sancho and Raphael Varane, but many believe they are still short in midfield, with Fred and Nemanja Matic starting the recent draw against Southampton in what was an uninspiring display.
Chelsea already have an abundance of talent in their squad but Tuchel wants two elite players for every position, so Saul could come in to compete for minutes with N'Golo Kante, Jorginho and Matteo Kovacic.
As for Liverpool, they are yet to replace Georginio Wijnaldum and although Curtis Jones and Harvey Elliott will see plenty of action this term, a more experienced midfielder is sought also.
Earlier in the summer, a swap deal between Saul and Antoine Griezmann was discussed between Atletico and Barcelona, but nothing materialised.