Merson questions Ronaldo deal: 'Why not sign Harry Kane?'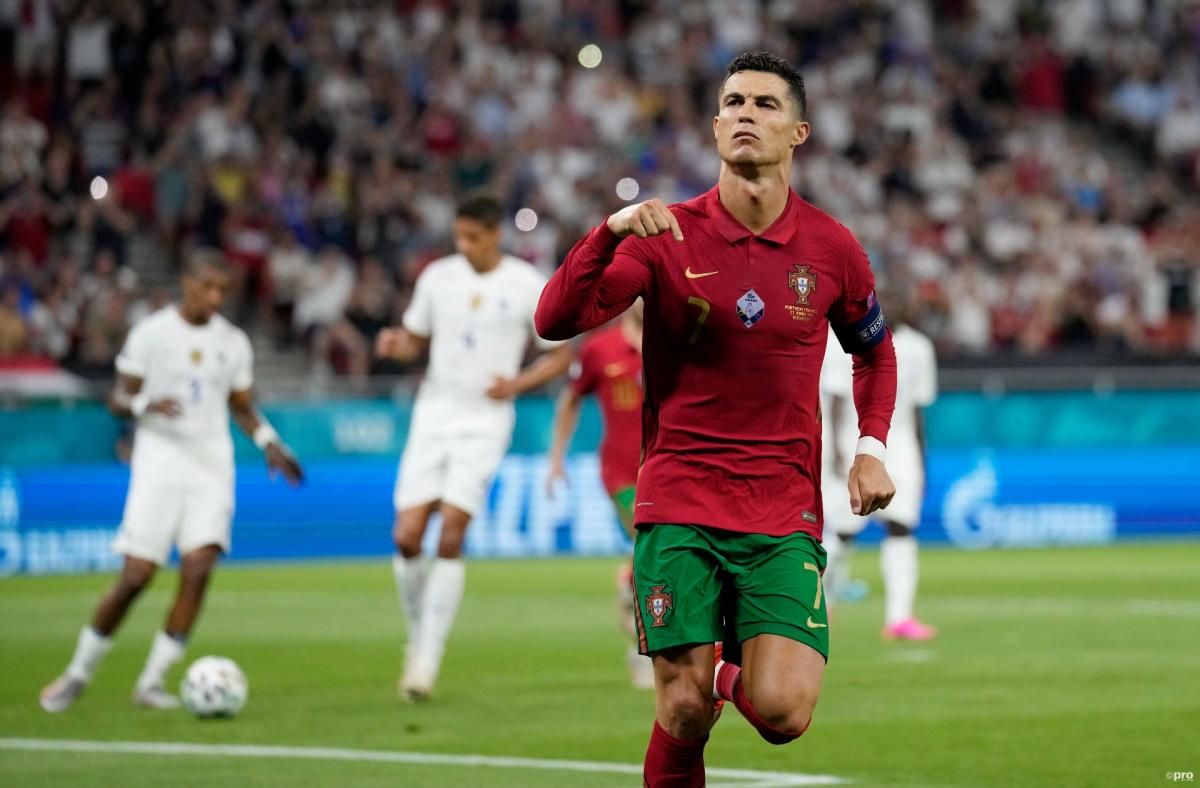 Arsenal legend Paul Merson believes Manchester United should have pursued Harry Kane instead of Cristiano Ronaldo.
On Friday morning it was announced by Juventus that Ronaldo had requested to leave the club before the transfer window closes on Tuesday, and by the afternoon, Manchester United confirmed that they had reached an agreement with the Italian giants to bring the iconic star back to Old Trafford.
Ronaldo played for Man Utd between 2003 and 2009, emerging as one of the best players in the world, eventually winning the Ballon d'Or in 2008.
He would leave the club in 2009 in a world record transfer to Real Madrid.
Ronaldo may be back at Man Utd, but he is 36-years-old, and Merson has questioned why the Red Devils would opt for the short-term solution of Ronaldo instead of going for Kane.
"He is 36 years of age," Merson said on Sky Sports.
"If he does it, this season, in the Premier League, you would have to stand up and say 'he is not human'.
"I know his figure, his physique, the way he looks after himself. The young players they can look at him and go 'this is how I have to live my life for the next 10 years'.
"Will he win the league for Man Utd? I'd say no. He's going to play centre-forward, and Cavani will be thinking why he signed another year.
"I still sit here and think - why not go and get Harry Kane?
"This is for one season - he is 37 in February."
Welcome 𝗵𝗼𝗺𝗲, @Cristiano 🔴#MUFC | #Ronaldo

— Manchester United (@ManUtd) August 27, 2021
Kane and Man City
Manchester City have been on the lookout for a new centre-forward this summer after the departure of legendary striker Sergio Aguero after a decade at the club.
At the moment, only Gabriel Jesus is a recognised striker available to Pep Guardiola, though the Spaniard often opts to play without one, instead utilising the likes of Ferran Torres, Phil Foden and Raheem Sterling in the role.
The club have been linked with both Erling Haaland and Robert Lewandowski in this window, but their main target was Kane.
Before the European Championship, Kane informed Tottenham of his desire to leave in order to win trophies.
Currently, he has not won a major trophy in his career despite his continued excellence as he was, for example, the top goalscorer and the top assist-maker in the Premier League last season.
Man City became linked with a €150 million deal for Kane, but Tottenham rejected their approaches which led to the player himself announced he was staying with the North London side.