No, Richarlison won't be signing for Real Madrid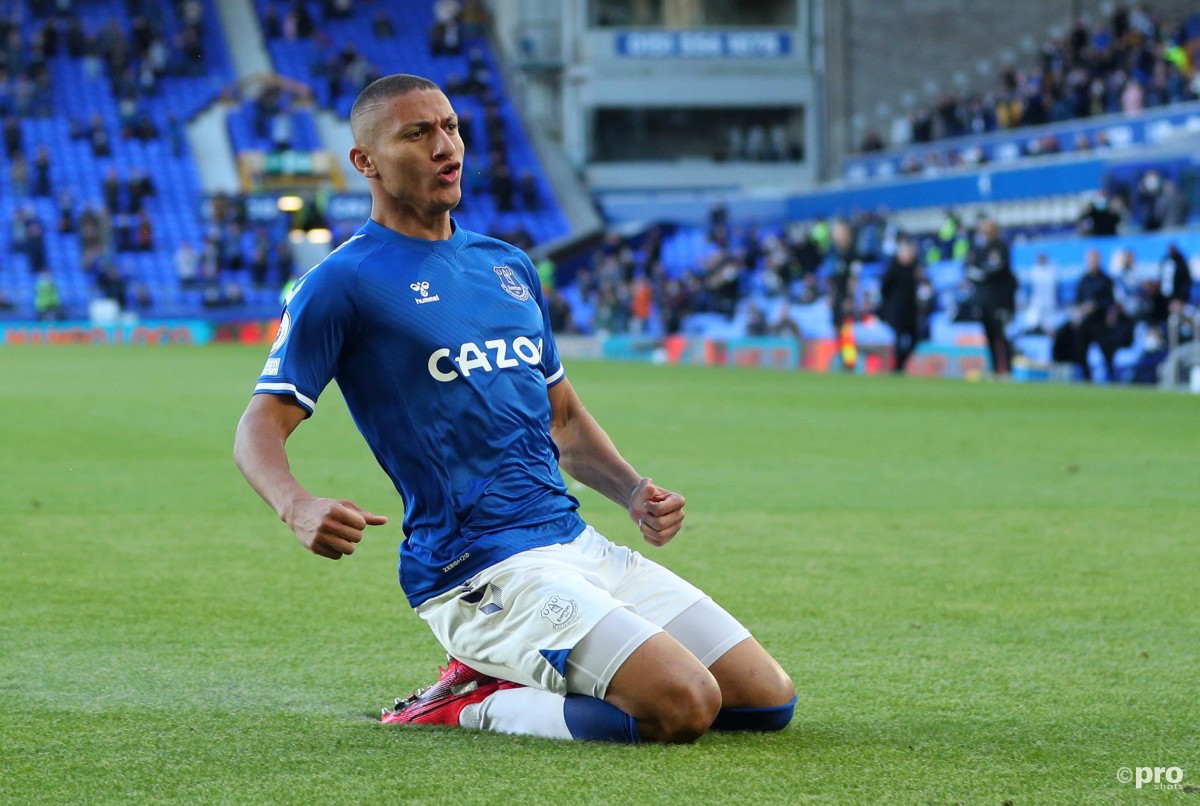 Everton winger Richarlison has been linked with a move to Real Madrid this week, with head coach Carlo Ancelotti keen to reunite with the Toffees star in the Spanish capital.
Ancelotti spent 18 months with Everton before jumping ship to Real Madrid following Zinedine Zidane's departure at the helm at Santiago Bernabeu, returning to the club he managed between 2013 and 2015.
ESPN now report that the Italian wants Real Madrid to contact Everton over the possible transfer of Richarlison.
The Brazilian would represent Ancelotti's first signing since returning for his second spell with Madrid.
But, is a transfer likely?
Richarlison can be a good player on his day, and the fact he is featuring on a regular basis for the Brazil national side has only boosted his profile.
However, his profile, with regards to a move to Real Madrid, is still lacking, as are his numbers.
He cost Everton a whopping £45 million in 2018 as he joined former Watford coach Marco Silva when the Portuguese became boss at Goodison Park.
For an outlay like that you would expect more than 13 league goals in a season, but Richarlison hasn't managed more than that since joining for the club.
Indeed, in Ancelotti's only full season in charge of Everton in 2020/21, he scored seven goals and recorded just three assists in 33 starts - certainly not the numbers of a Galactico.
There is the argument to be made that Richarlison would prosper around better players and that these numbers would go up.
However, for the amount of money it would take to bring him to Real Madrid it is certainly not worth the risk.
According to Sky Sports, Barcelona bid £85m for Richarlison in January of 2020.
Money is currently tighter than usual at Madrid as the club continues renovations of their iconic Santiago Bernabeu stadium
-
Even though his contract has ran on a bit since then, it would take a fee of this magnitude for Everton to even consider a sale.
Money is currently tighter than usual at Madrid as the club continues renovations of their iconic Santiago Bernabeu stadium.
Any new incoming will largely be funded by the sale of unwanted players at the club currently.
Crucially, any spare cash that Real Madrid have will aid their desperate attempts to sign Erling Haaland or Kylian Mbappe - two players certainly a step-up from Richarlison in terms of talent, age and marketability.
Though Richarlison would be cheaper, it won't be cheap enough to make the deal worth it.
Richarlison v Real Madrid stars
Richarlison primarily plays off the left wing as an inside forward, and that position is currently taken up at Real Madrid by Eden Hazard and Vinicius Junior.
Hazard remains the club's most expensive ever player and although he has been poor since signing for Chelsea, there is a feeling he will enjoy a clean slate heading into the 2021/22 campaign.
Madrid, of course, are desperate for the Belgian to hit top form and he should be given every opportunity to do so.
Vinicius Junior, meanwhile, acted as an admirable deputy for Hazard and came into his own in the second half of the season, impressing in games in the Champions League.
On the other side, Gareth Bale is remarkably set to return to Real Madrid after his loan move away.
Judging by comments from Ancelotti, Bale will be given the opportunity to succeed in his last season before his contract expires.