Riqui Puig: If I leave Barcelona it will be for Man City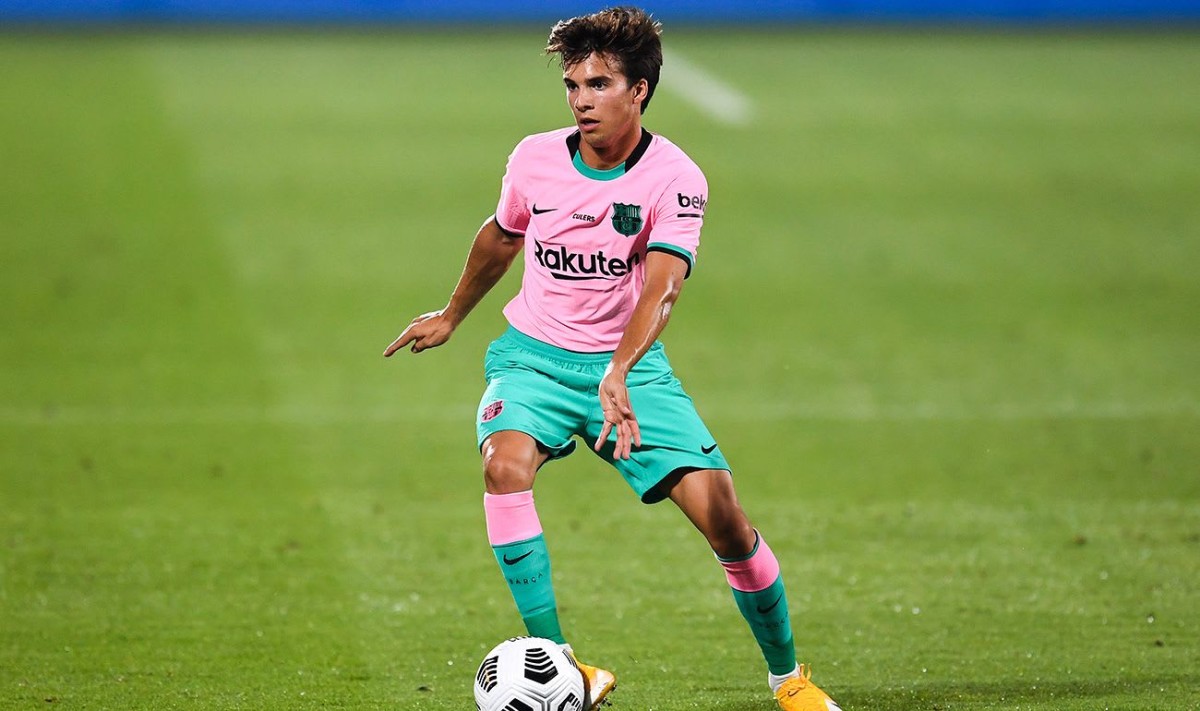 Riqui Puig says if he was ever to leave Barcelona, his number one choice of destination would be Manchester City to play under Pep Guardiola.
A product of La Masia, Puig made his Barcelona debut in December of 2018 in a Copa del Rey fixture against Cultural Leonesa, coming on in the second half for Barcelona B team-mate Oriol Busquets.
He would make his La Liga debut a few months later in a 0-0 draw against Huesca, and from the following October onwards was permanently promoted to the first team.
Particularly under the management of Quique Setien in the 2019/20 season in which he found himself featuring for both Barcelona and Barca B, Puig impressed for the Catalan side in a burst of starts in the second half of the campaign.
Crucially, he would display an understanding with Lionel Messi as he made five starts and 11 appearances in total in the league.
When Ronald Koeman took over as head coach, though, things turned slightly sour for Puig as the Dutchman informed him he was free to leave.
The young midfielder would only start four matches in all competitions n 2020/21, with a further 20 appearances off the bench.
Though he is looking forward to fighting for his place at Camp Nou next season, that hasn't stopped him wondering about where else he could potentially ply his trade.
"If that happened, I would love to go to Manchester City," he said at a MIC training camp for kids when asked where he could transfer to if he left Barcelona.
"Because of his [Guardiola's] style of play and because he has a coach who internalises football as I understand it. But at the moment I'm very good in Barcelona and I don't think about leaving the club. I want to play a lot of games, score a lot of goals and be a recognized player.
Puig's favourite coach
In the Q&A with the children, Puig was asked who his preferred coach has been at Barcelona and, unsurprisingly, it is not Koeman.
"For the way he understands football and the way he treated me, I stick with Setien," he responded.
"He was very close to me, he helped me a lot and I learned a lot from him."
I would love to go to Manchester City
-
Finally, Puig was asked about fellow midfielder Pedri, who has usurped him as Barcelona's golden boy.
Puig has nothing but respect and admiration for Pedri's rise.
"Pedri has surprised me a lot this season for his youth, for all the minutes he has played and for how he has played them on the field," the 21-year-old added.
"He is proving the quality he has and I am convinced he can give a lot of joy to the club."