Will Arsenal regret selling Granit Xhaka to Roma?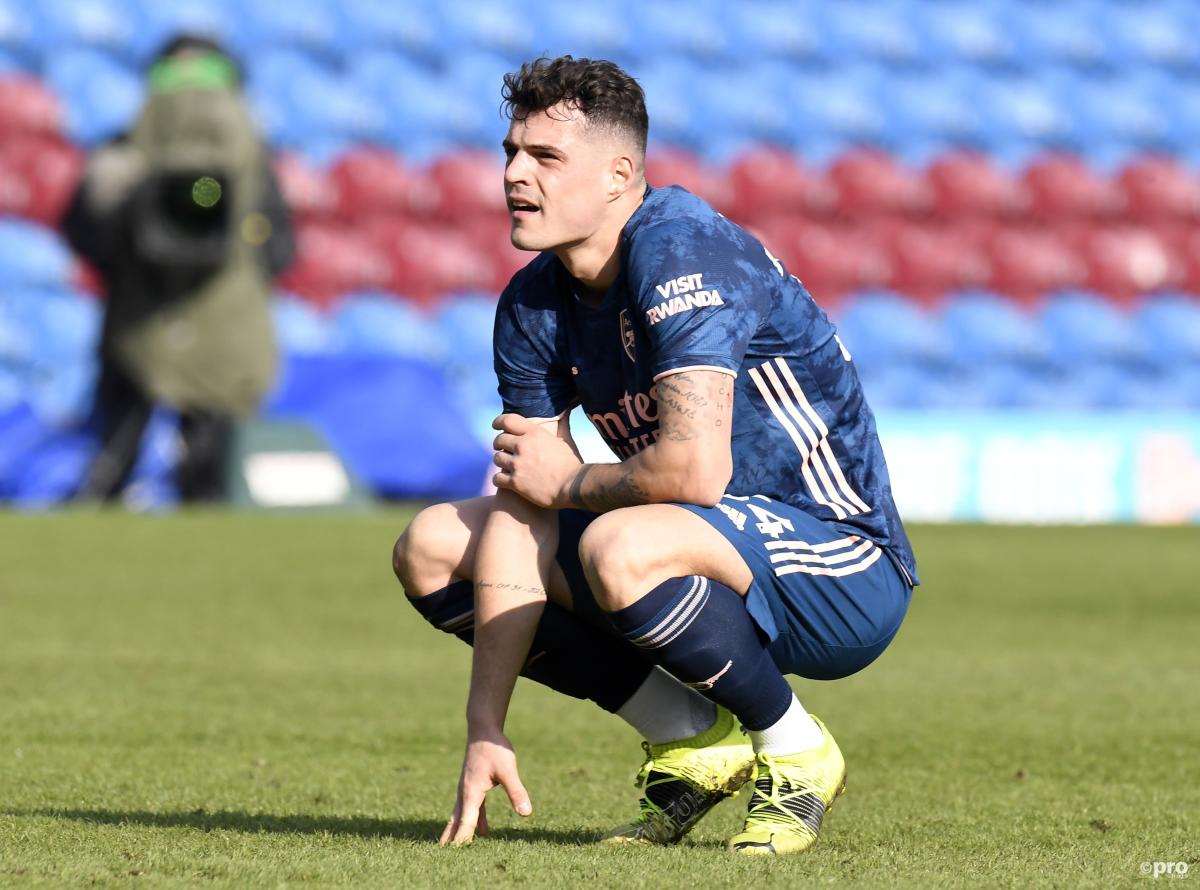 Arsenal have a lot of work to do in this summer's transfer window and they seem to be getting to it with the sale of Granit Xhaka.
According to Football London, the Switzerland international is on the verge of completing a move to Roma.
READ MORE: Stuttgart star reveals how agent forced him to change name and date of birth
Apparently Jose Mourinho is desperate to sign the defensive midfielder, with Arsenal just as keen to cash in on the 28-year-old talent ahead of a busy off-season.
But after five seasons, 220 appearances, 13 goals and two FA Cups in North London, are Arsenal doing the smart thing in selling one of their most experienced - and proven - players?
They have plenty of depth in defensive midfield
While it may seem odd to think that Mikel Arteta has greenlit the departure of one of his most used players last season, there is perhaps some method to this madness.
There's no doubt that Xhaka has proven himself at Arsenal and is often the under-appreciated glue in the team's midfield, but he also occupies a position that Arteta has more than enough options in.
Not only does Arteta need to make room for young talents like Emile Smith Rowe and Joe Willock but he also has to begin properly building his team around defensive midfielder Thomas Partey next season.
And while Xhaka's departure may take some adjusting, there's no doubt that the Swiss holding midfielder would get in the way of all of that. In other words, Arsenal are well covered in midfield and don't need the senior star anymore.
Xhaka could help sign much-needed reinforcements
Another - and perhaps just as important - factor in all of this is that Arsenal need to seriously raise some funds from player sales if they are to properly rebuild the squad for Arteta next season.
According to Football London, Xhaka's departure will net the club around £17 million. And while that may not exactly be an eye-watering sum of money, it could be enough to get a deal for Martin Odegaard over the line in a few months' time.
Add to that a strong need for more strength in the full-back positions and in the attacking third and it's clear that Arsenal are in no position to turn down decent offers for players like Xhaka who may be past their prime.