Who is Metinho? The young Brazilian likened to Pogba and poised for Man City move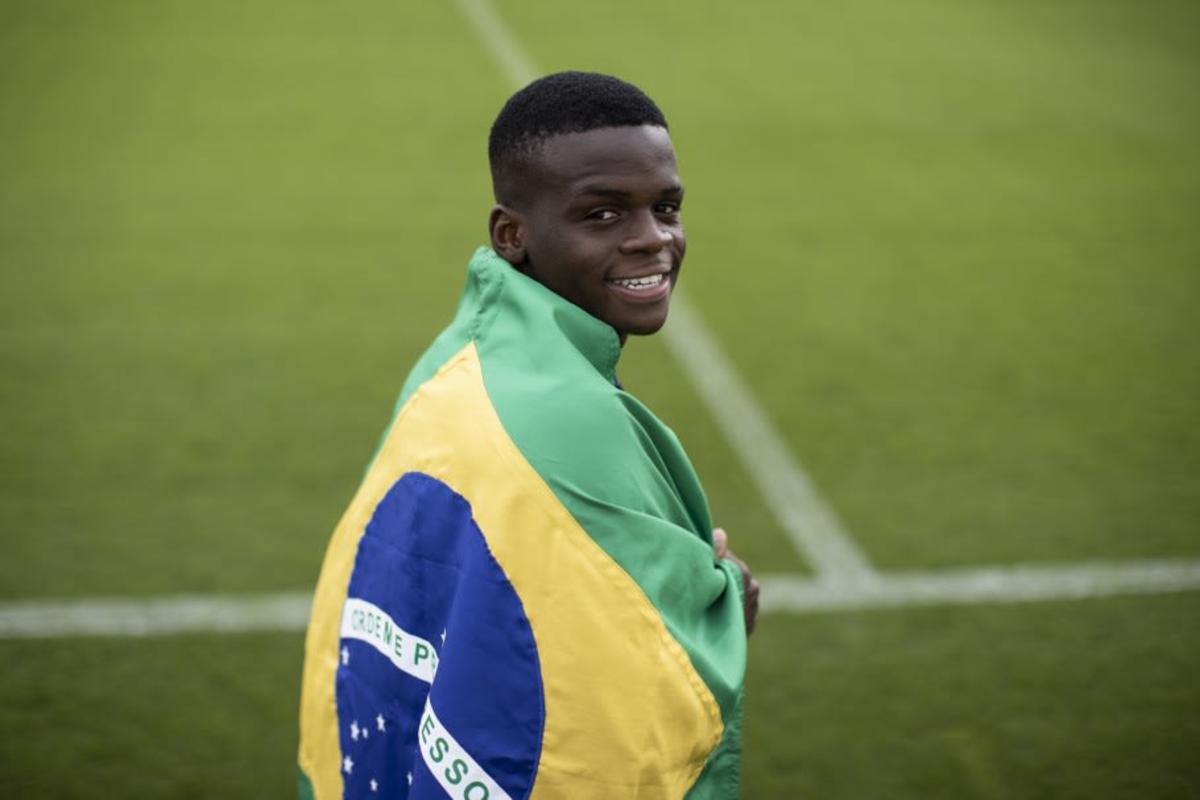 Manchester City recently completed the purchase of Brazilian wonderkid Kayky from Fluminense, but the Premier League champions are set to go back to the club again for another young star in Metinho.
Abemly Meto Silu was born in the Democratic Republic of Congo before moving to Brazil aged one after his father fled the country due to religious intolerance.
READ MORE: Who is Kayky? The Fluminense star that just joined Manchester City
Upon moving to Brazil, it was his father who came up with the name Metinho, naturally taken from his birth name.
He became a naturalised Brazilian citizen in 2019, and although he hasn't debuted for the Selecao yet, he has indeed trained with the senior squad.
Here's the lowdown on one of the country's most exciting talents at the moment.
What position does Metinho play in?
Metinho plays primarily as a central midfielder.
How good is Metinho?
Though comparisons between younger and older players happen all the time, the comparison between Metinho and Paul Pogba seems more accurate than most others.
Although Metinho is under six-feet-tall, he does enjoy some of the same movements as Pogba, particularly with the unconventional yet effective way he glides through midfield with the ball.
He also has the passing range and grace that Pogba has - and the power despite his age.
"People joke and sometimes call him Pogba due to his style, his appearance and because he plays with his head up," Fluminense academy director Marcelo Veiga told TV Globo.
Metinho would say himself of the comparison: "There's a long way to go before I get to his level. But I will work for it, and maybe one day be better than him!"
A confident lad, it seems.
The whole reason why Metinho's father Abel selected the Democratic Republic of Congo as his new home of choice was because of his love for Brazilian football and the likes of Ronaldinho.
Abel one day hoped his child would represent Brazil, and it looks like he'll get his wish at some point.
He only made his professional debut for Fluminense in March 2021.
What clubs are interested in Metinho?
When he was very young the club that stepped up their interests in Metinho was Vasco da Gama, but he eventually joined Fluminense.
As he only turned 18 years old in April, there haven't been too many approaches for his services.
Numerous elite clubs have been monitoring Metinho, but it is Manchester City who have stepped up their interest, and have apparently agreed a €6m fee to bring him to England.
When does Metinho's contract expire?
Metinho's current contract expires in December of 2022.
What is Metinho's Instagram?
Metinho's Instagram page has 32k followers as of June 2021.
Who is Metinho's girlfriend?
Metinho is not currently dating anyone publicly.