PSV manager expects Liverpool and Everton transfer targets to leave club this summer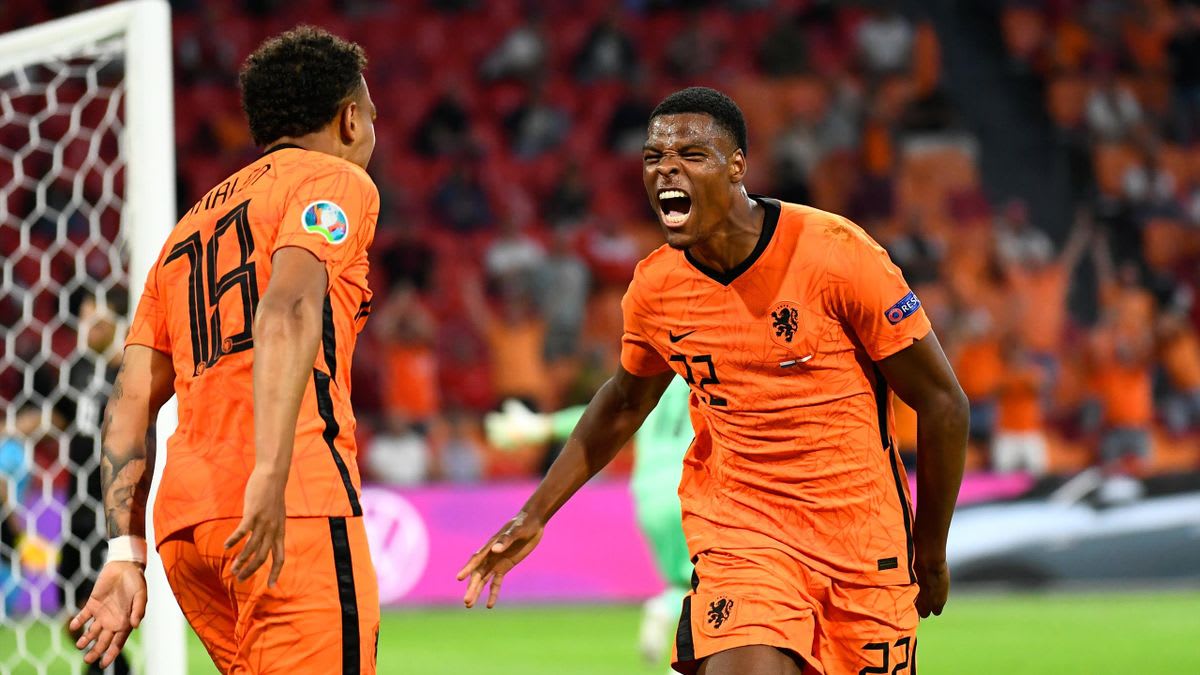 PSV head coach Roger Schmidt is expecting stars Denzel Dumfries and Donyell Malen to leave the Dutch club at some point this summer.
Despite getting knocked out of Euro 2020 to the Czech Republic on Sunday, both Dumfried and Malen have proved to be exceptions to an altogether poor campaign by the Netherlands.
Trending
As such, both internationals have found their names linked to some of Europe's biggest clubs after performing on such a bright stage.
For example, Dumfries has been heavily linked with a move to Bayern Munich or Everton in recent weeks, while Malen has been tipped as a summer signing by Borussia Dortmund and Liverpool.
It has been clear to me for some time that Donyell and Denzel are likely to leave.
- PSV head coach Roger Schmidt
And while both players have contracts at PSV that extend into next season, Schmidt understands that a realistic and pragmatic outlook would suggest the Dutch club will sell both players this summer.
"It has been clear to me for some time that Donyell and Denzel are likely to leave. Actually last summer," said Schmidt in an interview with NOS.
"I also take it into account and if they do stay, that is great. But we have to prepare ourselves that we will have to play without both next season."
Could Dumfries and Malen move to the Premier League?
While it seems as though Bayern have bowed out of the race for Dumfries, there's every chance the wing-back could end up joining Everton this summer.
According to reports in Holland, the player has a release clause of just €15 million, which shouldn't be too much of a stumbling block for Everton to overcome if they really want to sign the player.
However, Liverpool's pursuit of Malen may prove slightly trickier. Not only does the forward have a long-term contract with PSV that would drive up his price, but he is also wanted by Dortmund as a potential replacement for Jadon Sancho.
If Liverpool want Malen, they may have to outmaneuver their German rivals and offer far more money as a result.