PSG and Man City are breaking the transfer market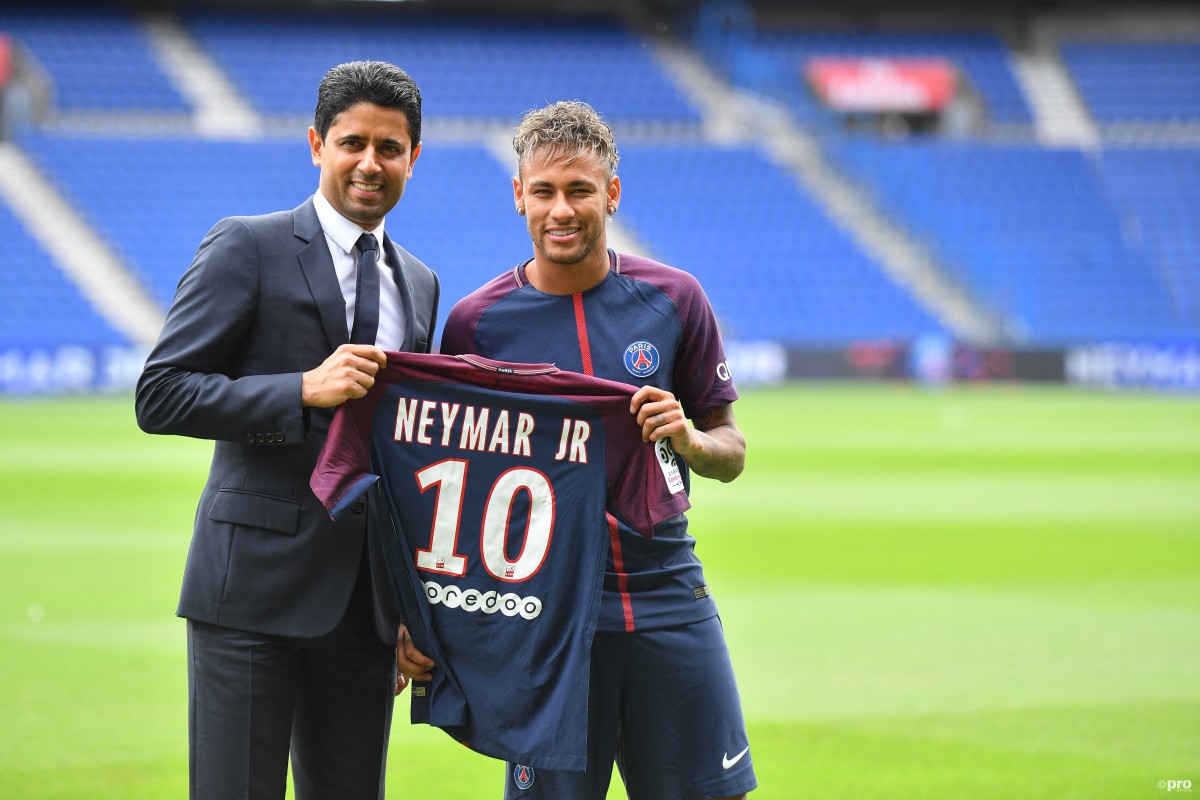 So much for a quiet summer transfer window after the coronavirus crisis.
Manchester City are pursuing Harry Kane and Jack Grealish in £100m deals, while Paris Saint-Germain have added £70m Acraf Hakimi to the Bosman signings of Sergio Ramos, Gianluigi Donnarumma and Gini Wijnaldum.
The state-owned sides are waging war on their opposition, and it's never been easier for them to do so.
The events of the last year have created a perfect environment where two clubs are totally emboldened to do and say whatever they like in the transfer market.
There are now no shackles on what they can do, no stipulations to impinge their market-morphing expenditure. It has already effectively ended Ligue 1 as a competition, and it might well do the same to the Premier League. But how did we get here?
1. The collapse of Financial Fair Play
Financial Fair Play was, in many ways, a flawed model. Its ambitions were noble even if they didn't appear to stand up to any particular kind of scrutiny and it did, at least, keep teams in line as it threatened to take them through the courts and impose European bans.
But after a 20-month battle between UEFA and Manchester City, one that ended up at the Court of Arbitration, City were largely exonerated by CAS, having a two-year ban overturned and a fine reduced from £30m to just £10m.
And crucially the charge of 'dishonest concealment', over revenue from sponsorship deals where there was a conflict of interest, was quashed.
In the case of PSG, UEFA simply gave up. PSG had utilised a technicality to escape punishment and UEFA concurred, meaning the 12-month investigation folded like a deckchair.
So while UEFA will ultimately point to the stark change in fortunes at the top of the game, turning significant losses from 2000-2009 to healthy balance sheets - pre coronavirus at least - the ultimate goal of FFP was to stop these very teams from operating as countries who own clubs, and it has manifestly failed.
As La Liga President Javier Tebas noted at the time and has made reference to on multiple occasions since, "There are clubs who couldn't care less what their real incomes are when they want to sign a player, because they receive incomes from a state.
"It skews the balance of the entire European football structure."
And so it's likely that with the neutering of FFP's impact and nothing else in its place, City and PSG are making hay.
2. The coronavirus crisis
It's obvious that the impact of the coronavirus - no fans in grounds, reduced commercial revenue, broadcast deals being renegotiated - has drastically impacted Europe's top clubs, to the tune of an estimated £5 billion.
Clubs that are wholly reliant on revenue in order to make signings - and can't negotiate sponsorship deals with themselves, which City and PSG can - are having to reassess every conceivable facet of their business in order to make savings and remove inefficiencies.
But when the cheque is blank, inconveniences such as balance sheets, available funds and profit and loss are meaningless - even more so with no FFP shield in place.
"It skews the balance of the entire European football structure."][La Liga President, Javier Tebas]}
These two clubs - and to a lesser extent Chelsea, who are not quite state-owned but similarly in Roman Abramovich have access to whatever funds they like - have identified the vulnerability of the opposition around them, and are going for the throat. As the rules stand, they are seemingly capable to do so.
3. The Super League Collapse
PSG and City simply could not have wished for a better outcome when the risible Super League bid fell to pieces before it had even begun.
In their desperation, Real Madrid, Barcelona and their compatriots made their bid for freedom, and were apologising to their supporters 48 hours later.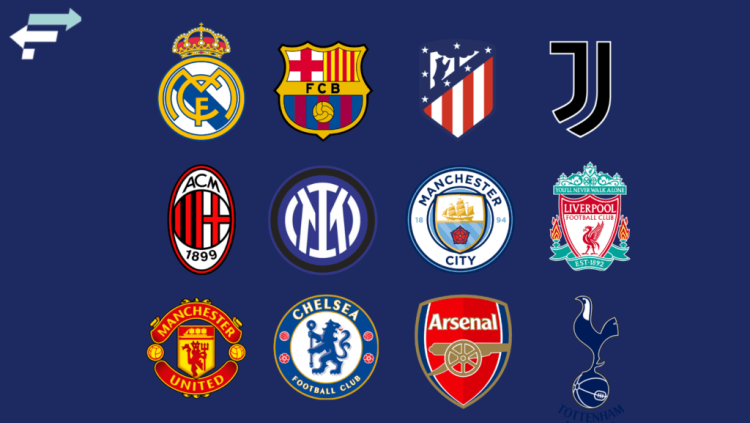 The coup had failed, but PSG and City were always skirting on the edges of it in any case; their financial health bears no resemblance to the fiduciary bomb that had exploded at every other club. They hedged their bets, with victory due to them either way.
This victory is Plan B. UEFA resets things back to normal with almost all of their rivals completely hamstrung, cutting rather than spending, leaving a transfer market environment where they can select whoever they wish. And it's coming to pass.
4. The appointment of Nasser Al-Khelaifi European Club Association Chairman
If you thought Andrea Agnelli represented a conflict of interest when he was in charge (where is Andrea, by the way?) then PSG and Qatar Sports Investments (QSI) Chairman Al-Khelaifi being appointed as ECA chairman is just simply laughable.
European football's organisations are ceding all of the power to a small group and they seem absolutely oblivious to the fact they are doing it.
5. UEFA's lamentable administration of the game
It's telling that the most animated and forceful Aleksander Ceferin has been in his entire tenure as President of UEFA was in telling former ally, now arch nemesis, Agnelli what he thought of him.
Everything else - the real issues of governance and protecting the integrity of all of its competitions - is just window dressing while grown men play politics around it. In defence of City and PSG, they have had clear visions of what they are trying to do and have been unerring in their journey towards it, knowing that lightweights such as Ceferin and the mindless bureaucracy of UEFA was unlikely to stand in their way (unless, of course, you want to light your stadium in rainbow colours, for which there will be zero tolerance.)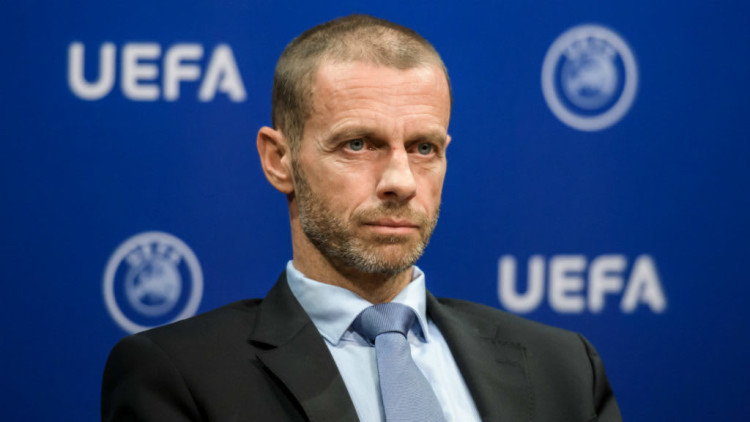 Ceferin has done exactly the same when battling Gianni Infantino and FIFA in that particular power struggle, and the result of that is the UEFA Conference League, the most ill-advised tournament devised this side of the Anglo-Italian Cup.
MOST READ ON FT:
It was clear that when the Super League collapsed, that didn't automatically place UEFA as the prime protectors of the game. Rather they're just happy for the status quo to return, and that means City and PSG will never have had a summer like this - the parents have gone on holiday and left the kids home alone.
What does this mean for the transfer market?
It means that most teams can, and will have to, make ends meet in this new world.
READ MORE: Search for the world's most valuable players in our database
Some clubs, such as Barcelona, Real Madrid and Atletico Madrid should not be exonerated from blame. Their mismanagement has got very little to do with the City and PSG projects and their owners should be condemned for the situation they currently find themselves in.
But there are teams, of course, where making ends meet simply doesn't doesn't matter. And it creates a hierarchy that could be the most imbalanced we've ever seen.