Pogba's impressive Euro 2020 may earn him a move away from Man Utd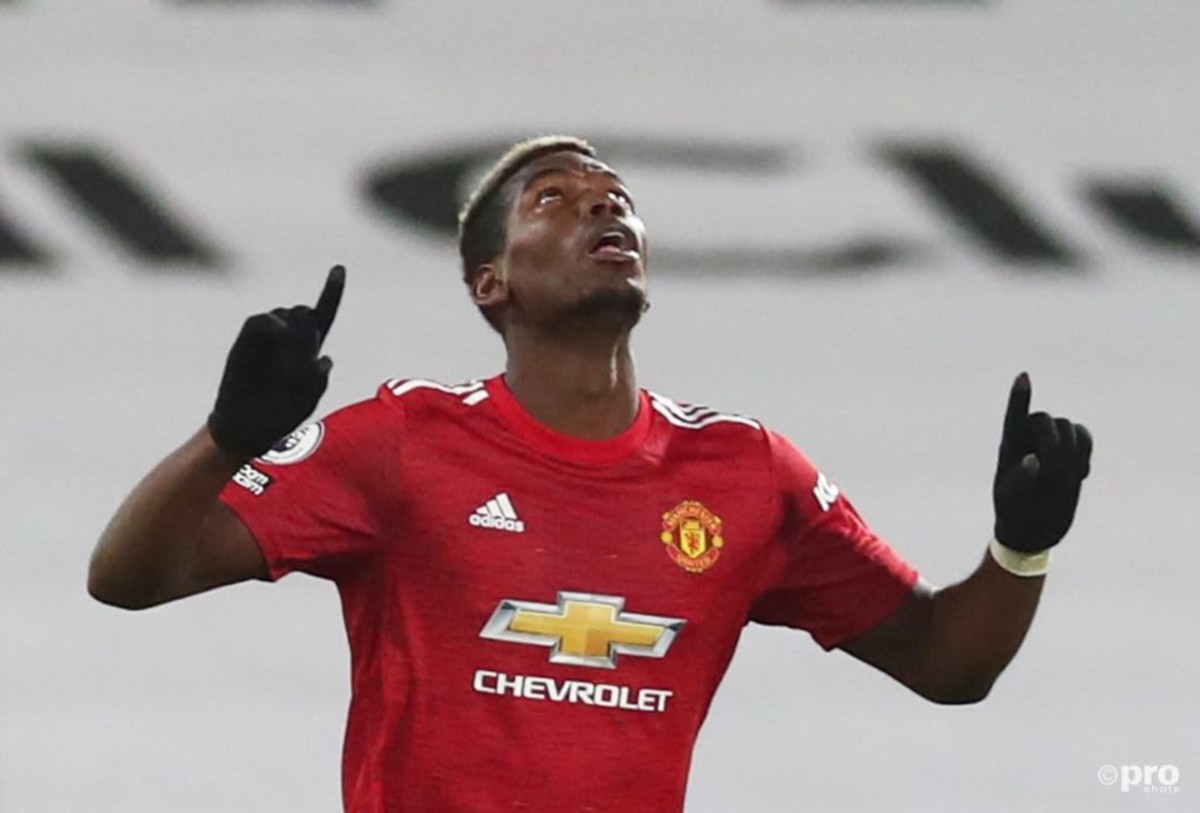 There were a number of reasons as to why France were knocked out of Euro 2020 by Switzerland on Monday night.
The most obvious one is that Paris-Saint German striker Kylian Mbappe looked anything but fit. Another may be the worrying defending on show from the French back line. Perhaps we could even give some credit to a stellar performance from Granit Xhaka & Co.
Trending
Yet one player in Didier Deschamps' team that didn't let his side down was Manchester United midfielder Paul Pogba.
Not only did the towering talent score the goal that should have sealed France's path to quarter-finals of the competition, when he let loose a ludicrous, curling shot into the top corner in the 75th minute, but he also played like a man possessed for much of the game.
READ MORE: FootballTransfers' most valuable players in the world
Whether it was firing through ball after through ball to a clumsy and troubled Mbappe up front or goading Hugo Lloris up for the penalty shoot out, Pogba at times resembled a man that felt as though he was obliged to drag his own nation through this tricky test.
Despite firing his own penalty into the top corner with near perfect accuracy, Pogba was eventually let down by his teammates and will miss out on another international trophy with France.
However, through his own performances, Pogba has once again reminded the world of football that when given responsibility and surrounded by good players, the 28-year-old midfielder can be a world class player.
And there's no doubt that a number of Europe's biggest clubs were watching.
You just don't save those! Inch perfect from @paulpogba 🤏⚽️

Goal of the Round 𝗖𝗢𝗡𝗧𝗘𝗡𝗗𝗘𝗥?@GazpromFootball | #EUROGOTR | #EURO2020 pic.twitter.com/yEXlX8ZyxZ

— UEFA EURO 2020 (@EURO2020) June 28, 2021
Could Pogba leave Man Utd this summer?
While the Old Trafford club would have enjoyed watching Pogba perform at Euro 2020, they may have also been wary of what his performances could mean in the coming summer transfer window.
Pogba's current contract with Man Utd is set to expire next summer, which means if the player isn't interested in renewing his deal he will be allowed to speak to other clubs in January 2021. Which may force the Premier League side to cash in on the midfielder before the start of the new season.
Linked with a return to Juventus or a move to PSG, Pogba would perhaps prefer the latter following the obvious chemistry he clearly shares with Mbappe and the joy he takes from playing in the France national team.
Pogba was undoubtedly fighting for French success at this year's European Championship, but he may have also been playing for a move to another club once he finally returned home. And may just work.