Pep Guardiola 'stole' Champions League from Man City fans with team selection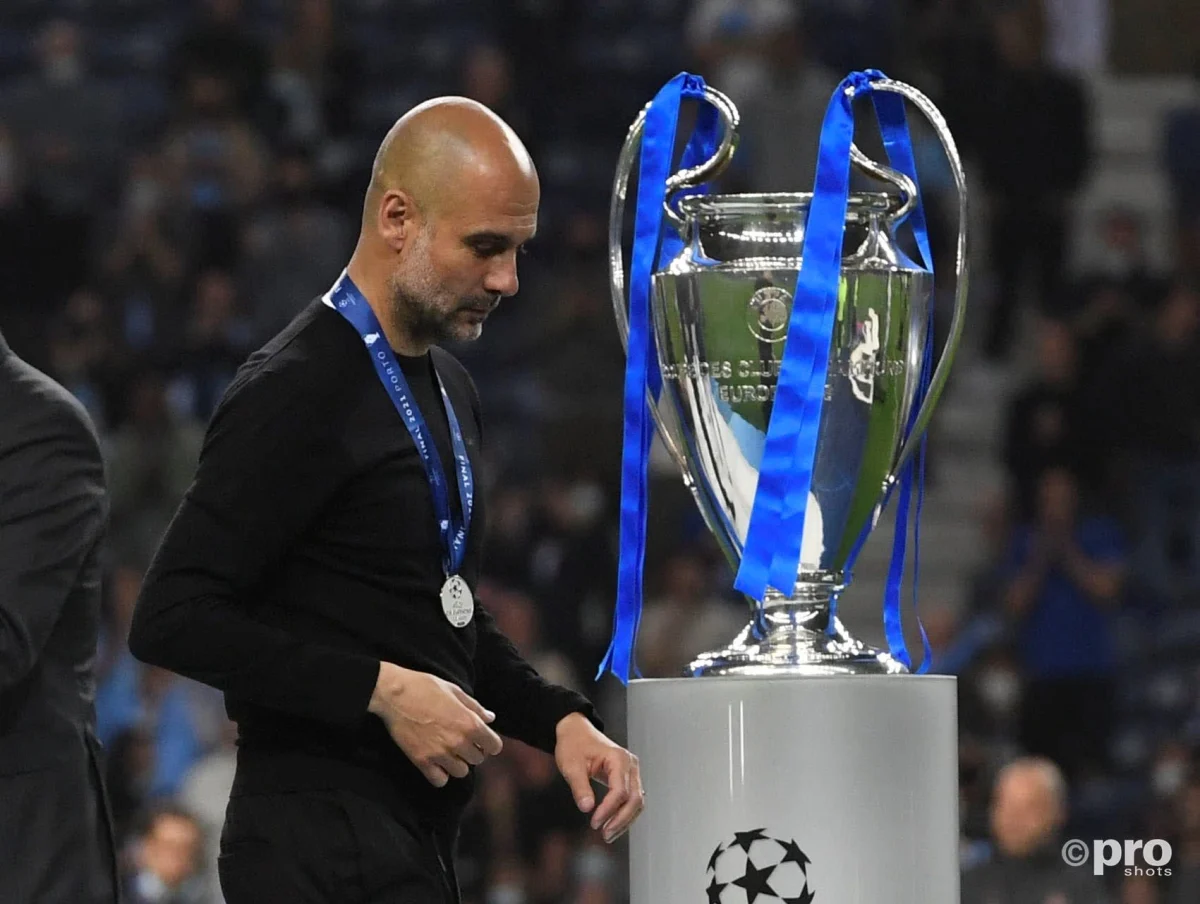 Former Bayern Munich star Lothar Matthaus believes Pep Guardiola effectively "stole" Champions League triumph away from Manchester City fans after his team selection in the final versus Chelsea.
Man City won the Premier League in impressive fashion in 2020/21 and successfully reached the first Champions League final in their history.
READ MORE: Man City target Jack Grealish tipped to be the star player of the Euros
In the final, however, Guardiola received criticism for starting with three attacking midfielders in a central midfield three – Kevin De Bruyne, Ilkay Gundogan and Bernardo Silva.
Specialist defensive midfielders Fernandinho and Rodri were left on the bench, even with the latter having made 46 starts all season prior to the Chelsea game.
Critics believed that decision from Guardiola played a major part in Man City losing the final, and it is not the first time he has been accused of unneeded tinkering ahead of a big European fixture.
What has Matthaus said?
Matthaus, a World Cup winner with Germany, insists Guardiola deserves the criticism.
"With his line-up he stole the Champions League from the club and the fans and he has to rightly listen to the harsh criticism from all sides," the Bayern Munich legend told Sky Germany.
"I am sure that there will be internal discussions about whether to part with him. The players will doubt him since that final.
"He had to try something again, present an imaginary ingenuity at the worst possible moment and totally deserved to lose.
"How can you play without a defensive midfielder in the most important game in club history, who was on the pitch in almost every game of the season, who ensures the balance, who gives everyone involved the necessary security?
"Why did he leave Rodri and/or Fernandinho out, start six attacking players and also play without a centre-forward?"
Guardiola has not won the Champions League for a decade since his Barcelona side defeated Manchester United at Wembley in 2011.