Tottenham and Everton in for Zaha – Could he finally leave Crystal Palace?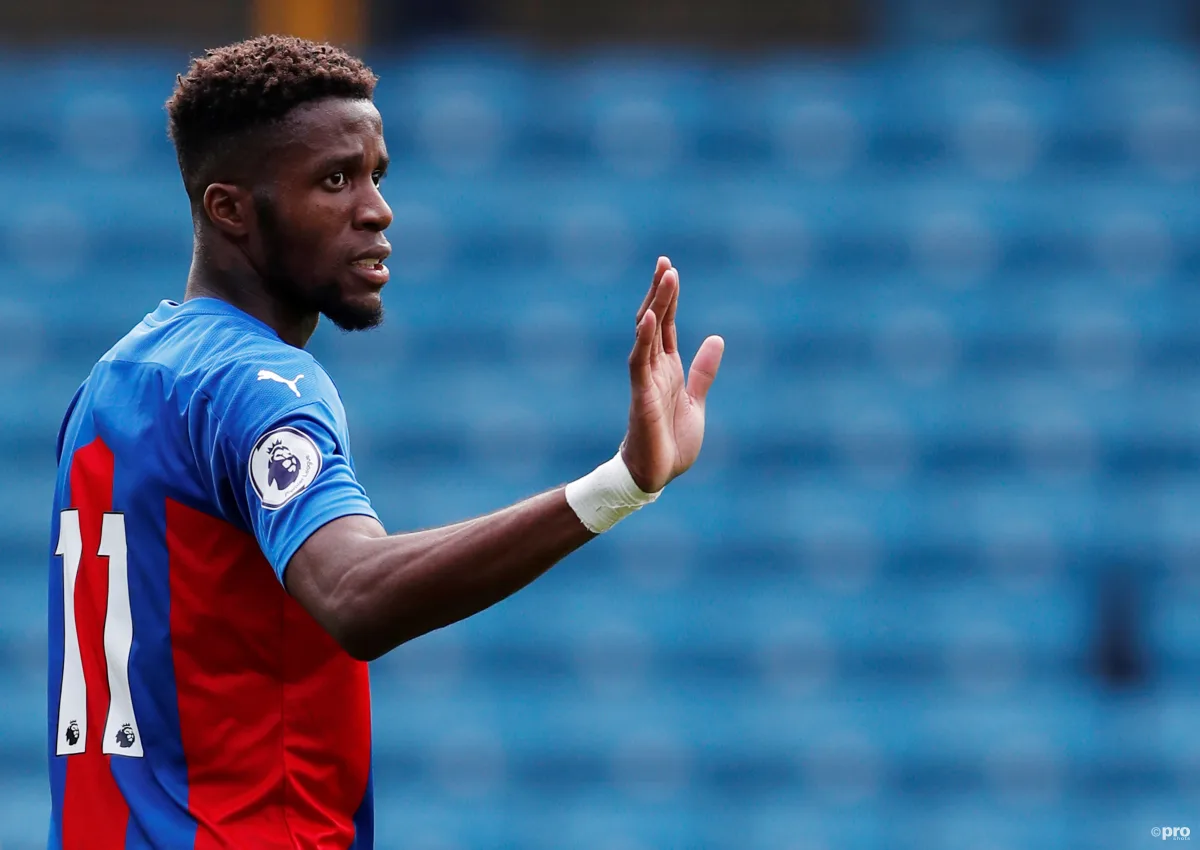 Wilfried Zaha and a story of an exit from Selhurst Park. It's one we hear every summer, yet it never goes away. Almost ever since his return to Crystal Palace after his short stint at Manchester United, Zaha has been the subject of transfer talk.
The key figure in Palace's team, they've previously set a price tag of around £80 million on Zaha's head in an attempt to ward off suitors, and so far it's worked.
READ MORE: Gareth Southgate announces expanded England Euro 2020 squad
Zaha has just finished his seventh season back at Palace, and as has become customary, they are talks of a move away this summer; it's something that fans have become all too familiar with.
However, fortunately for them, he has never been too close to leaving, but this summer could be different.
According to reports from Goal, Everton and Tottenham are keen on signing the 28-year-old, and with change inbound at Selhurst Park, could they be about to lose their star man as well?
Manager Roy Hodgson has departed the club and 15 players are out of contract next month; it's chaos at the club, and they may use this time to cash in on Zaha. But, with so much change occurring, it's believed they will fight to keep hold of the Ivorian international.
One thing that will come into play is the fact that Zaha's Palace deal expires in 2023, and he won't be signing a new one, meaning if Palace don't sell this summer, he could go for even cheaper next year, or for free the year after that.
Therefore, it's understood that a bid in the region of £40m would be enough to acquire Zaha's services.
Everton's interest in the player goes way back to 2019, when they signed Alex Iwobi as a cheaper alternative, and that interest has reportedly never faded; could he be at Goodison Park in the not too distant future?
The other club sniffing around are Tottenham, and with Harry Kane likely to depart this summer, they'll have the money to finance a move. However, with Eberechi Eze injured until around Christmas time, Palace may stay firm in their stance.
How well has Zaha performed this season?
After a down year in 2019/20 with just four goals and three assists in the league, Zaha has bounced back this season and has netted the most goals in a single Premier League season in his career, 11.
He transformed from simply a mazy dribbler into a clinical finisher and his underlying numbers prove this. Last season he was completing 4.3 dribbles per 90, but this number has fallen to just 1.8 this season.
He is no longer the man Palace rely on for ball progression, that has fallen to the aforementioned Eze, and hence he is picking the ball up much closer to goal and is far more of a penalty box predator than he was before.
Hodgson has helped this change and whilst it's yet to been seen whether he is better as a dribble-heavy winger, or a goal-scoring number nine, it's encouraging to know he can perform both roles well.
At Spurs, he'd be more likely to fill the role as a goal-scorer with Kane's departure, whilst at Everton, he'd play out wide to accommodate Dominic Calvert-Lewin and Richarlison.