Spurs boss Mason reacts to Kane lap of honour as Man Utd and Chelsea links persist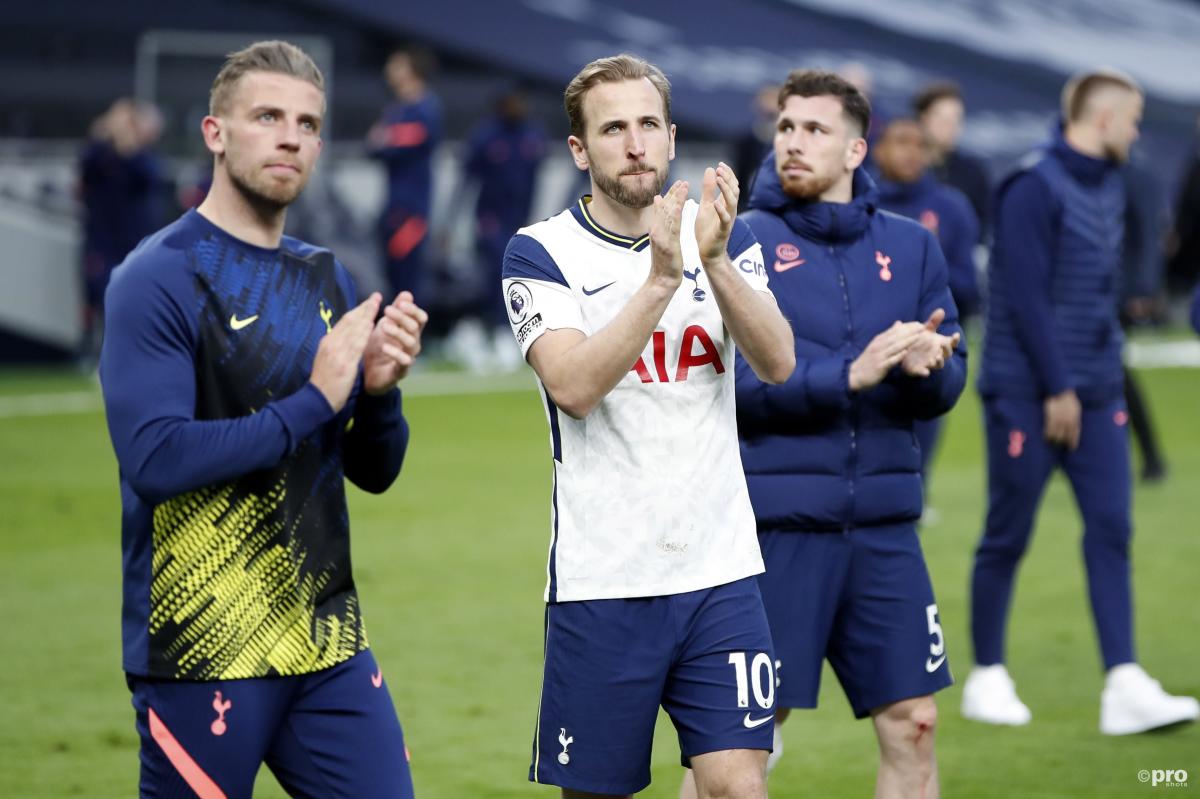 Harry Kane took a lap of honour after Tottenham's 2-1 defeat to Aston Villa on Wednesday, giving Spurs fans more cause of concern over their star's future.
Kane reportedly wants out of the club this summer in a bid to win more titles.
READ MORE: Quiet night for Harry Kane amid transfer speculation
Manchester United, Chelsea and Manchester City are the clubs being most intensely linked with the 27-year-old England international.
Tottenham, meanwhile, have yet to plot a clear path for the future, with chairman Daniel Levy insisting that they still "crave" a Champions League-standard side and that their immediate priority is to focus on appointing their next head coach.
This has done little to quell fears that Kane may be ready to move on in the summer – a subject that Spurs have notably not denied outright since the reports broke.
Kane's Spurs goodbye?
Ryan Mason, who has been in interim charge of Tottenham since Jose Mourinho was sacked in April, has told fans not to read too much into the laps that Kane took following the midweek loss.
"He means a lot, it's not 'meant', he means a lot because he's a Tottenham player," he told the BBC. "Harry Kane is still a Tottenham player.
"I've answered so many questions on Harry Kane in the last 24 hours. I'm willing to sit here and answer questions to you guys about the game and how the game went and the situation regarding the match but, I'm sorry, individuals, I'm not really going to have a comment on that because we were fully focused on the his game.
"I think you could see from the first 10 minutes our minds were fully focused on the match. Disappointing result, disappointing couple of hours, obviously I'm very disappointed."
Kane has at least one match for Spurs left to play, a Premier League clash with Leicester on Sunday.