Manchester United told to sign Harry Kane to become true title contenders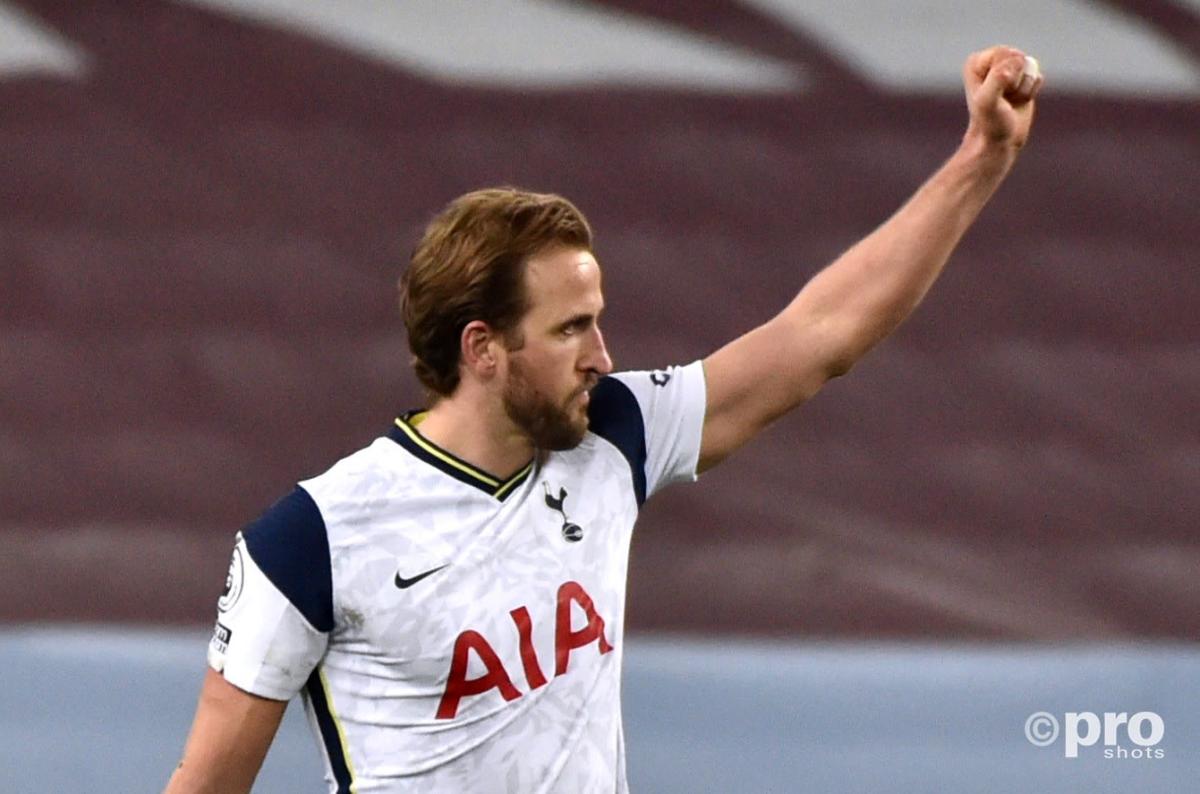 Former Manchetser United assistant manager Rene Meulensteen believes the Red Devils would become genuine title contenders again if they were to sign Harry Kane from Tottenham.
At the moment, the striker role at Old Trafford has been shared between Edinson Cavani, Anthony Martial, Mason Greenwood and Marcus Rashford.
READ MORE: Mourinho, Pirlo & 10 of the most disastrous managerial appointments of all time
The leading goalscorer out of that quartet in the league is Rashford with 10, though he is usually deployed on the left of the forward line.
There is a general feeling that Man Utd could be doing with a top-class centre-forward to take them to the next level, and have been linked with swoops for both Kane and Borussia Dortmund striker Erling Haaland.
Meulensteen, who was Sir Alex Ferguson's assistant for a period, thinks Kane is the player to be targeted.
"To compete and win the title you have to invest," the Dutchman explained to talkSPORT.
"If United would be able to bring Harry Kane in, I think they would really become Premier League title contenders.
"Whether that's going to happen, we'll have to see. Weve got some really good kids coming through.
"But they need a bit of investment. If they would be able invest and bring someone like Harry Kane in it would make a massive difference."
Keane wants Man Utd to sign Harry Kane and Jack Grealish
The comments from Meulensteen are similar to those said over the weekend by legendary former Man Utd captain Roy Keane, who has urged the club to sign Kane and Aston Villa star Jack Grealish this summer.
"You know who I'd love to see here, the two players I've thought about over the past couple of weeks who I think would be brilliant for Man United, I'd go for Harry Kane, whatever it costs," Keane said on Sky Sports.
"I'd also go for Grealish – I think United are still short of that special player, I think Grealish would give them that. He'd enjoy playing at Old Trafford, I think the fans would love him.
"What I admire about Jack, I think he's got great courage on a football pitch, he's great in tight areas, over the last year or two, his end product has improved, he's an excellent player.
"We know Kane would guarantee goals. Would it be difficult to get these two players? You bet your life it would be, but Man United have to go and try and get the best otherwise we'll be having the same conversation next year about United nearly being there.
"I think Jack would be ready for Man United. Villa are a big club and they're doing very well, but I think Jack, we talk about players being selfish, Harry Kane being selfish – well, Jack has to be selfish and look to step up to the next level."
Kane has scored 31 goals and recorded 16 assists in 39 starts in all competitions for Spurs this season.