How failed St Mirren trial propelled Mahrez to Man City stardom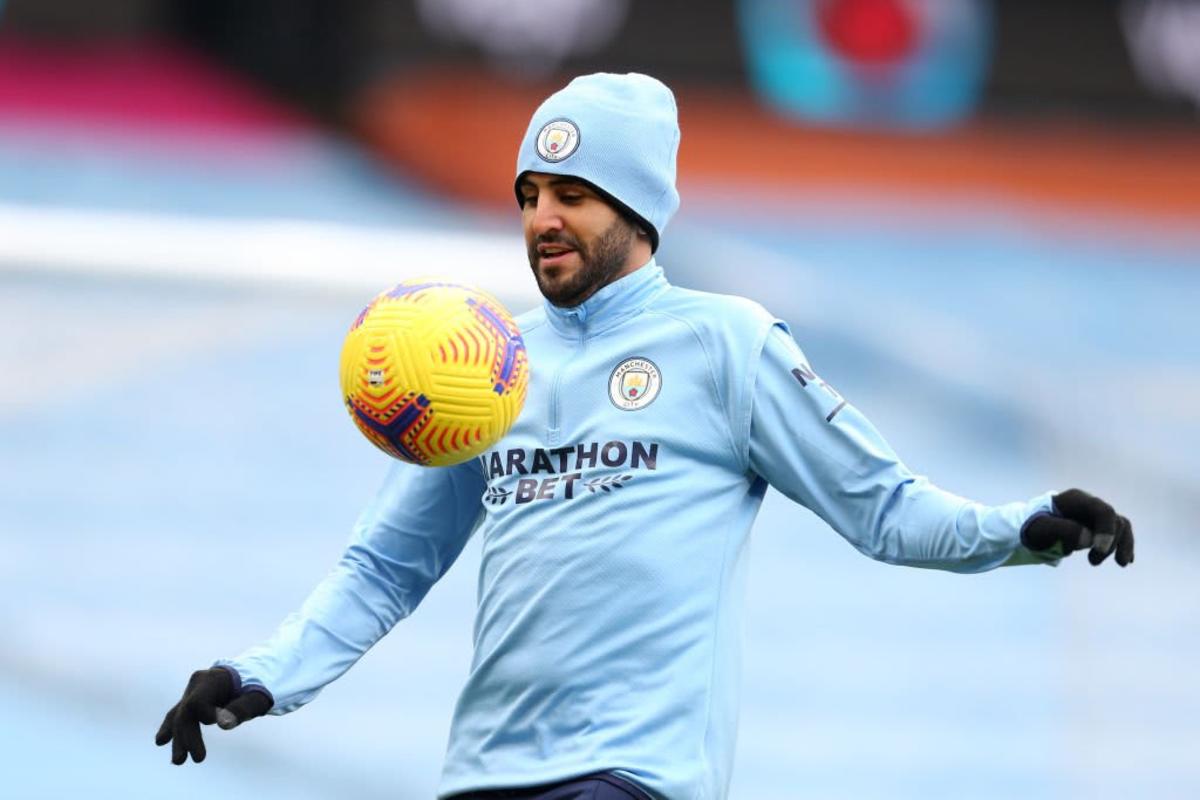 Riyad Mahrez enjoyed another landmark moment in a remarkable career on Tuesday night as he helped Manchester City to their first ever Champions League final.
The Algerian arrived from Leicester City in a £60m move in 2018 having played a key role in one of the biggest sporting upsets of all-time – the Foxes' Premier League win in 2015-16.
But did you know that Mahrez credits a spell on trial at Scottish side St Mirren for teaching him the 'British spirit' needed to earn the many honours he has won?
The Sarcelles-born winger had always possessed the marvelous technical ability that he often showcases, but admits that the physical side of the game on these shores did not come naturally.
However, a short stay in Scotland was the start of his education on that front.
"An agent, Jean Evina, told me he had a trial for me in the Scottish First Division with St Mirren reserves," Mahrez told L'Equipe.
"He paid for my ticket and I went with another guy from [Parisian suburb] Sarcelles, Dany Bekale.
"It went well. I played four friendlies and I scored seven goals – I killed them. And then they made me wait for two-and-a-half months."
Mahrez became uninterested in waiting around, instead borrowing a bike to execute his escape back to France.
"It drove me crazy, Scotland. It was cold, it was abuse, it was snowing and everything. I was so cold that one day I faked an injury to go to the locker room," he added.
"Anyway, a few days later, my agent said: 'Riyad, I've sent you a ticket, you take the bus right away, get off at Glasgow Station and you get on the train to the airport, then you take the flight to Paris'.
"I did not speak English at all. I left my boots at the training ground – I borrowed a bike from a guy from the hotel, I took my football trainers, I made my bag and I left without telling anyone, not even the lady at the hotel."
Long-term benefits
Despite the negatives of the time at St Mirren, the soon-to-be Champions League finalist admits that he drew some positives from the experience.
"In these two months in Scotland I really improved physically. I played with the English spirit as well – it's the same as British spirit.
"It was very intense physically and I think these two months helped me.
"When I came back to France I had better movement, better things in my qualities."
Mahrez could use these qualities on May 29 when Manchester City will face Thiago Silva's Chelsea or Sergio Ramos' Real Madrid.